More than 40 years after first forming, the famed and influential British rock band are still tight-knit. When the four members—singer Simon Le Bon, keyboardist Nick Rhodes, bassist John Taylor and drummer Roger Taylor—get together in a room, as they did during a recent visit to New York to promote their forthcoming album, Future Past, the camaraderie and joking among them is more what you'd expect more from best friends than workmates.
Rhodes says, "The reason we weathered the storms is because we all really like working together, and what we can create as a unit is far more powerful than things we would do individually."
Future Past, the band's 15th studio album (due out on October 22), is fittingly titled since Duran Duran have always been a reflection of their influences—such as David Bowie, Roxy Music and Chic—while creating music that is future-minded. The new record has all the band's hallmarks: sleek electronic-dance pop ("All of You," "Tonight United," "More Joy!"); sophisticated art rock ("Beautiful Lies," "Nothing Less," "Falling"); reflective numbers (the title track); and even some hard-hitting hypnotic funk rock ("Invisible," the album's first single). Future Past features a cast of guest artists, including producer/musician Mark Ronson; the Japanese female rock band CHAI; and pianist Mike Garson, best known for his work with David Bowie.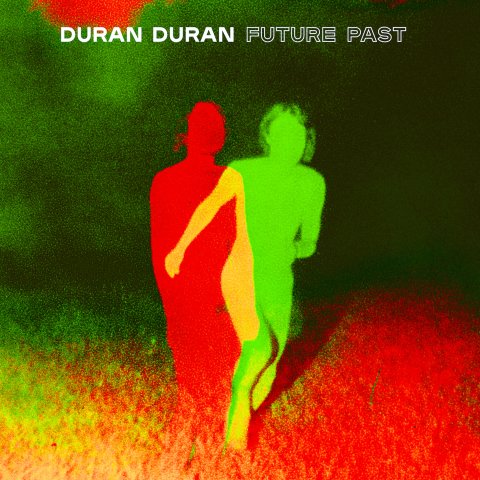 Rhodes says "When we make a new album, it needs to be a Duran Duran album. But it needs to feel contemporary as well. So striking that balance often can be quite tricky. And once we've achieved it, if we've got it right, that's sort of the heart of what we do. And with this album, I think we're pretty confident that we have hit that criteria." The band's latest single "Anniversary" carries a pulsating, celebratory vibe that recalls their finest and classic works from the early 1980s. "It's probably one of the few songs that we've done that actually has conscious elements of our sound," John Taylor says. "It's almost built like a Duran Duran tribute track."
For Future Past, Duran Duran worked with three new collaborators. The first is Erol Alkan, the British producer/DJ primarily known for his remixes of recordings by Death From Above 1979, Tame Impala, Bloc Party and Hot Chip. "At first, we thought we'll just try him for a few days because he really came from a DJ background," says Roger Taylor. "The energy he brought into the room was just on fire. He really brought something amazing out of us. We definitely still got a foot in the dance floor because that's where Erol came from."
Then there is the legendary Giorgio Moroder who co-produced "Beautiful Lies'' and "Tonight United." Six years ago, Duran Duran presented an award to Moroder at the GQ Men of the Year Awards in London. Rhodes says "about a year after, we finally managed to make the stars align and got into the studio. He is just a consummate professional and everything you would ever want Giorgio Mordoer to be, he is."
Finally, Graham Coxon of Blur plays guitar on nearly the entire album; Duran Duran have not had a full-time guitarist since the departure of founding member Andy Taylor in 2006. "We have a tendency to kind of subsume guitar players—we cut and paste them till they're dead!" says John Taylor. "And Graham just couldn't do that. We had to let him roar. It was too good what he was doing."
When the group convened three years ago to work on new material, they initially thought of recording just an EP with at most six tracks; they ended up with about 15 songs. Several of the new songs feel prescient, like "Invisible," whose surrealistic video was created using AI technology. "I definitely felt a little battered by life sometimes," Le Bon says. "But then there was always this kind of determination to carry on and not to let depression take over. I think that's the theme: this will to rise above one's own problems."
John Taylor says the lockdown in 2020 forced the band to pause. "We thought we were on schedule for a summer release last year. We closed the studio in March, everybody went home. We didn't listen to the music for nine months. When we came back to it, reflecting on the songs—a lot of them felt kind of appropriate. 'Tonight United' speaks to the pandemic. 'Future Past' speaks to the pandemic. And they weren't written post-pandemic."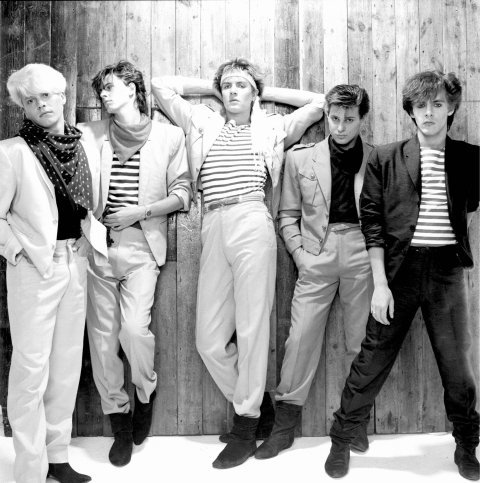 The arrival of Future Past comes as this year marks the 40th anniversary of Duran Duran's self-titled debut album. Formed in 1978 by Rhodes and John Taylor in working-class Birmingham, England, Duran Duran reflected through their music and stylish image an optimism amid the demise of punk and a bleak British economy. "The Midlands is a very work-centric part of the world," Roger Taylor says. "Generally, if you weren't doing something or working, you're kind of looked down on a little bit. It's become part of who we are. You got to keep working."
In their early years, Duran Duran were influenced not only by glam rock and punk, but also by electronic music and disco. "I think we were amongst the first kids of our generation that were not prejudiced against disco music," says John Taylor, "but actually embraced disco music and fell in love with it. We started listening to Giorgio [and] Chic and thinking, 'Let's have a rhythm section that works like that.'"
Rhodes says, "The first show we all played together at the Rum Runner in Birmingham, we actually opened the show with a cover version of [Donna Summer's Moroder-produced smash] 'I Feel Love.' "
The band's second album, 1982's Rio, with its singles "Hungry Like the Wolf," "Rio" and "Save a Prayer," catapulted the lineup of Rhodes, Le Bon, John Taylor, Roger Taylor and Andy Taylor (none of the three Taylors are related) to international stardom. More hits followed, with the band's elaborate videos getting airplay on MTV. For a few years, the group, nicknamed the 'Fab Five,' were pin-up icons for a generation of screaming young female fans.
"A couple of years ago, we were starting to think about the anniversary of the first album," John Taylor says. "Our manager in particular was getting quite excited about it. We needed to come up with all these ways of celebrating it.' I felt like the closer that we got to it, the less appetite that we all got for making a big thing about it. What band celebrates 40 years? You've had the same job for 40 years. Who wants to celebrate that? I think it was Nick who said, 'The best thing we could really do is always make a good new album.'"
Duran Duran have some shows lined up for this fall and into 2022 in Europe and are also eyeing possible tour dates in the U.S next year. The four members have come a long way from their "boy band" beginnings. "It's very easy to take what you've learned and the expertise you've been able to gain for granted," Le Bon says. "You shouldn't do that. If you spend this long doing something, you've got quite good at it. It gives you more incentive to stick at it."

FURTHER LISTENING
​​Seven and the Ragged Tiger
Capitol, 1983
Duran Duran faced enormous pressure to follow up the massively successful Rio album and hit singles like the title song and "Hungry Like the Wolf" and the title song. Released in the year of 'Duranmania,' Seven and the Ragged Tiger didn't disappoint commercially and became another smash for the Fab Five. The album generated three hit singles in "Union of the Snake," "New Moon on Monday" and "The Reflex," whose subsequent remix by Chic's Nile Rodgers became Duran's first U.S. number one.
Notorious
Capitol, 1986
By the time of Notorious' release, Duran Duran had been reduced to the trio of Simon Le Bon, Nick Rhodes and John Taylor after both Roger Taylor and Andy Taylor left the fold. Not only did the lineup change, but so did the sound: from synthpop to Chic-styled funk courtesy of producer Nile Rodgers. The title cut peaked at number two on the Billboard singles chart and is part of their live setlist to this day.
Duran Duran
Capitol, 1993
Following the lackluster response to 1990's Liberty, Duran Duran seemed finished in America. However, their second self-titled record (also known as The Wedding Album) proved the naysayers wrong thanks to the success of the ballad "Ordinary World" and the seductive "Come Undone."
All You Need Is Now
Tape Modern, 2011
Duran Duran's 13th album marked the beginning of a creative renaissance thanks to producer/fan Mark Ronson and a collection of tracks that brilliantly recalled the band's finest work from the early 1980s, including the title song, "Girl Panic!", "Safe (In the Heat of the Moment)" and "The Man Who Stole a Leopard."