Is the Durham Filing the Smoking Gun That Undoes Hillary Clinton?
Donald Trump and right-wing figures are pointing to a new court filing from Special Counsel John Durham as proof that Hillary Clinton spied on the former president.
The 13-page document from Durham, tasked by former Attorney General Bill Barr to investigate the origins of the FBI's probe into Trump's 2016 campaign and its connections with Russia, sparked a firestorm on the right after its release Friday. Trump called it "worse than Watergate" while Fox News stated Clinton's campaign paid to "infiltrate" his servers.
But legal analysts have told Newsweek that the document isn't the damning evidence conservatives are touting it to be.
"It's not the smoking gun that folks are saying that it is," said Neama Rahmani, a former federal prosecutor and president of West Coast Trial Lawyers.
Or as Nick Akerman, a former Watergate prosecutor, put it: "It's absolutely nonsense."
The filing is centered on Michael Sussmann, a lawyer with ties to the Clinton campaign. Sussmann has been charged with a single count of lying to the FBI in 2016 when presenting it with documents that allegedly showed secret communications between the Trump campaign and a Russian bank.
Durham said Sussmann falsely said he wasn't working "for any client" at the time. Sussmann has disputed Durham's account and pleaded not guilty. The pretrial motion filed Friday asked the court to look into potential conflicts of interest with Sussmann's defense counsel Latham & Watkins LLP.
The document also detailed a 2017 meeting in which Sussmann presented a federal agency with suspicious internet data purported to show Russian-made cellphones being used near the White House complex and Trump Tower.
Sussmann had received that information from a tech executive who accessed the domain name system, or DNS, data through his firm which maintained servers for the executive office of the president (EOP). Durham said that the executive, identified by The New York Times as Rodney Joffe, and his associates "exploited this arrangement by mining the EOP's DNS traffic and other data for the purpose of gathering derogatory information about Donald Trump."
A spokesperson for Joffe told the Times that he had lawful access to analyze DNS data and "contrary to the allegations in this recent filing" was apolitical.
"All this new filing showed is that researchers who had access to existing DNS traffic mined it for information," said Bradley Moss, a lawyer who specializes in national security. "There was no unlawful infiltration of Trump or White House servers, or anything else that has been bandied about by the conservative echo chamber."
Akerman echoed that sentiment, stating if a law had been broken someone would have been charged.
"If there really was something that was proprietary that was stolen, they would have indicted this person under the Computer Fraud and Abuse Act. They didn't. And so you've got to ask yourself, 'What the heck is this?'"
So far, Durham has not charged anyone with spying on Trump. The filing also did not state that any content from White House communications were read or compromised, or that the tech company Joffe worked for was on Clinton's payroll.
Durham also noted in the filing that the DNS lookups started as early as 2014, when Barack Obama was in office, and continued until early 2017.
Still, Trump said the filing is "indisputable evidence" of wrongdoing by Clinton and suggested that "in a stronger period of time in our country, this crime would have been punishable by death."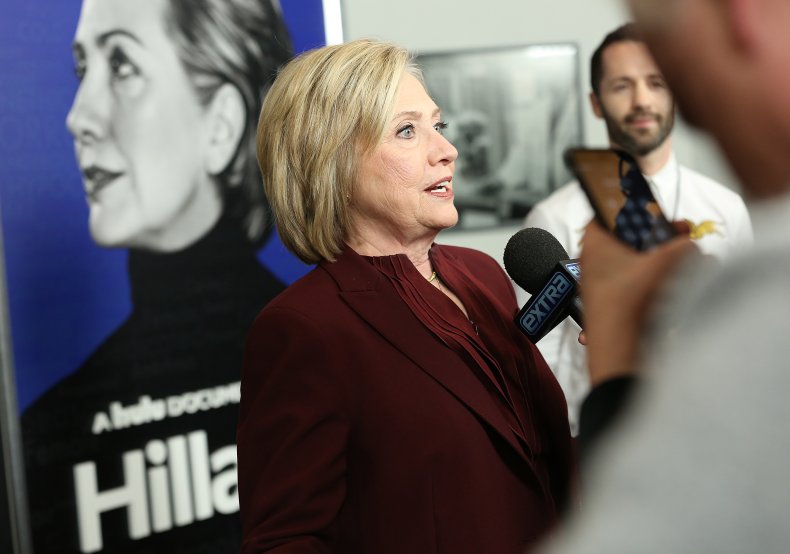 The former president also lambasted media outlets for what he perceived as a lack of coverage on Durham's filing.
"Can you imagine if the roles were reversed and the Republicans, in particular President Donald Trump, got caught illegally spying into the office of the President?" Trump said Monday. "All hell would break loose, and the electric chair would immediately come out of retirement."
Republican Representatives Jim Jordan and Michael Turner have repeated Trump's claims. Jordan told Fox News over the weekend: "Yep, there was spying going on, and it was worse than we thought because they were spying on the sitting ​p​resident of the United States. And it goes right to the Clinton campaign. So God bless John D​urham​."
But Rahmani seriously doubted that the Sussman case would lead to Clinton.
"No one's going to be going after Hillary Clinton. It's just not going to happen," Rahmani said. "I think folks on both sides really want these political prosecutions to happen and it's such a bad precedent."
Newsweek reached out to the special counsel's office for comment but didn't receive a response before publication.