Durham Probe Will Inform Court of Public Opinion, but Not Much More | Opinion
As expected, the work product of Special Counsel John Durham is often seen through the political lens of the observer. Trump supporters invest in the promise that he will reveal the depths of treachery behind the effort to paint the former president as a complicit partner in nefarious Russian collusion. Trump critics view Durham as a potential problem, an investigator whose findings may destroy once and for all a fable floated for years by Democrats and the media.
The Left has been stung by special counsels before. Robert Mueller's epic 2019 meltdown in congressional testimony was the beginning of a harsh light that exposed the deep flaws of the Russia collusion narrative. Now, the Durham probe threatens to reveal the extent of malice and outright dishonesty that may have fueled those "collusion" storylines.
The Durham filing that has attracted current attention pertains to a fairly arcane angle of his area of investigation: a motion related to a Hillary Clinton campaign attorney. But the imagery has nonetheless exploded across the news cycle landscape, at least in its conservative corners. It was all too easy for many to downplay this as a right-wing media "pounce"—and even easier for many of us to notice the near-silence among the dominant liberal-leaning reporting outposts.
It is instructive to strip away the underlying parties and personalities and ask the question in a vacuum: Is it a big story if a presidential candidate's enemies attempt access to his private communications—and then, once that candidate wins, is it an even bigger story if the surveillance extends into his White House tenure?
If an answer is still elusive, imagine the efforts of that surveillance weaponized in the form of leaks to intelligence agencies, with the purpose of smearing the duly elected president as an international criminal.
Is it fair to say that anything resembling a juicy Hollywood script is probably a big deal if, well, it actually happened?
There are miles left to travel on any path to definitive clarity on the truths of the crusade to destroy Trump as a candidate, and then as president. The frustrating fact is that we may never get there, if clarity is defined as juries handing down verdicts that deliver accountability for those involved. And for some, this story will be incomplete until Hillary Clinton herself is convicted for spearheading it all.
Stories of political intrigue often fall short of successful prosecution. Hillary is, of course, also at the center of another epic unaddressed sin of the last decade: the email scandal that found her mishandling myriad classified documents strewn across unsecured servers when she was secretary of state. Granted, it was primarily her critics who observed that a mid-level State Department bureaucrat might have been locked up for such misdeeds. But does that make it a bad point?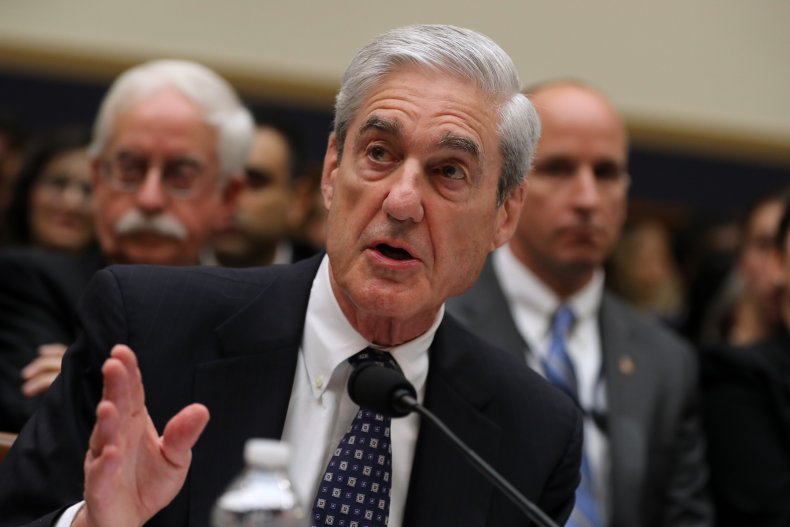 So here we are, staring down the barrel of possible additional waves of findings surrounding the crusade to ruin Trump. Hillary herself took to a political event stage this month to throw shade at the attention the Durham filing was receiving, blaming "Trump and Fox" for "desperately spinning up a fake scandal to distract from his real ones." This was a flashback to the 1990s, when the then-first lady sought to brush away valid observations about her husband's sordid behavior by affixing the dismissive label of a "vast right-wing conspiracy."
The evidence of political back-stabbing in the Trump collusion fantasy is no conservative concoction. Durham is not a Trump attorney tasked with rescuing his client from hot water. Nor is he driven by a desire to malign Trump critics. His duty is to scrutinize the activities surrounding the birth and subsequent five-year lifespan of drumbeats designed to denigrate Trump as a tool of Vladimir Putin and Russia.
Durham may yet find more layers of additional malfeasance. But that does not guarantee the singular satisfaction of a judge handing down sentences to the perpetrators. There is a hierarchy to scandals: There are events that look bad, but are never substantiated; there are stories that are substantiated, but are waved off by prosecutors; and there are outright crimes that seem obvious, but somehow fall short of the standard of successful conviction in a courtroom.
History is filled with people who have done bad things and paid little or no price for their deeds. Some are Democrats; some are Republicans. Both parties also brim with figures who have broken the law but avoid prosecution. John Durham may or may not connect further dots that demonstrate direct intent by Hillary Clinton and her operatives to break the law in their zeal to vilify Trump.
But as these Durham stories marinate, there is a court whose verdict may yet solidify—the court of public opinion. The email scandal and even the ancient echoes of Whitewater never landed Hillary Clinton in a courtroom, but the unfolding years have contributed to an aura of dishonesty and entitlement that culminated in two verdicts that sting more deeply than the slam of a jail cell door—the two occasions when she was denied the presidency of the United States.
The thin bench of Democratic hopefuls in 2024 has rekindled, at least for some, legitimate presidential buzz for a campaign that would see Hillary running at the age of 76. There may be little reason to expect that she will be on trial between now and then for masterminding crimes against Trump, but there is ample reason to believe there is more to uncover that will add to the negatives that have already established her in the court of public opinion as unelectable.
That jury of the American citizenry may weigh in further, even if the wheels of justice do not.
Mark Davis is a talk show host for the Salem Media Group on 660AM The Answer in Dallas-Ft. Worth, and a columnist for The Dallas Morning News and Townhall.
The views expressed in this article are the writer's own.