Duschgel: McDonald's Austria Launches 'Big Mac' Shower Gel
McDonald's has caused a "McFlurry of interest" in Austria after introducing a body wash for regular customers.
The burger giant said on social media that the cucumber-scented shower foam came after years of research in their burger beauty lab. The fast food chain, which runs nearly 200 restaurants in Austria, branded the body wash as nothing less than a "revolution in skin care."
McDonald's Austria has been promoting the limited-edition shower foam on their social media pages by posting pictures of its newest product. Anyone collecting 15 points via the McDonald's Austria app can pick up one tube of the body wash.
Speaking to Zenger News, a McDonald's spokesperson confirmed the details above and added: "In the MyMcDonald's bonus club, we offer our guests attractive offers, entertainment, and merchandise items, such as the current Big Mac shower gel 'Gurkerl N⁰1'.
"The shower gel is a so-called "money can't buy" item that only bonus club members can purchase for 15 Ms. We will continue to surprise MyMcDonald's guests with new merchandise items in the future."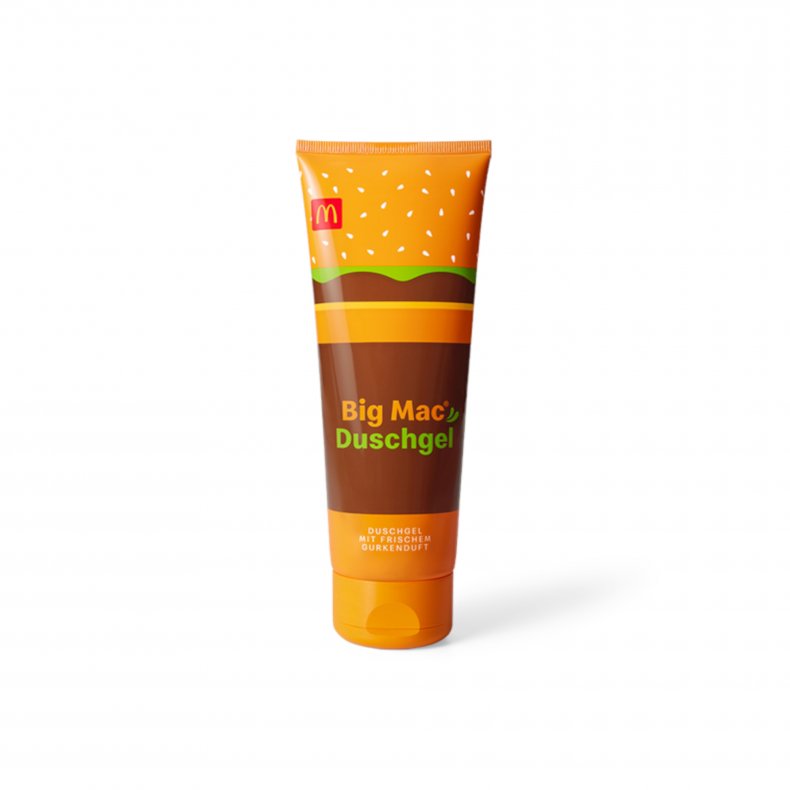 Its introduction has been met with mixed reactions from burger fans.
Instagram user han_trav assumed it was an "August Fool's" joke and branded its launch a "total flop." Another user, Kezia_yellow, meanwhile, just commented: "Oh dear."
However, the majority of followers reacted favorably to the enterprise's latest product.
One user, Danijela1120, said: "At first I thought this was a joke. I got to have one myself!"
Fellow fan Marie_Haas_ called on the fast-food firm to introduce a chicken-nugget or fries-flavored body wash next, a suggestion the company reacted to by replying: "Thanks for your input! ;)"
Other followers took the opportunity to complain about recently implemented price hikes and to demand a comeback of the curly fries. McDonald's has previously treated its customers to bath towels and Christmas-themed socks.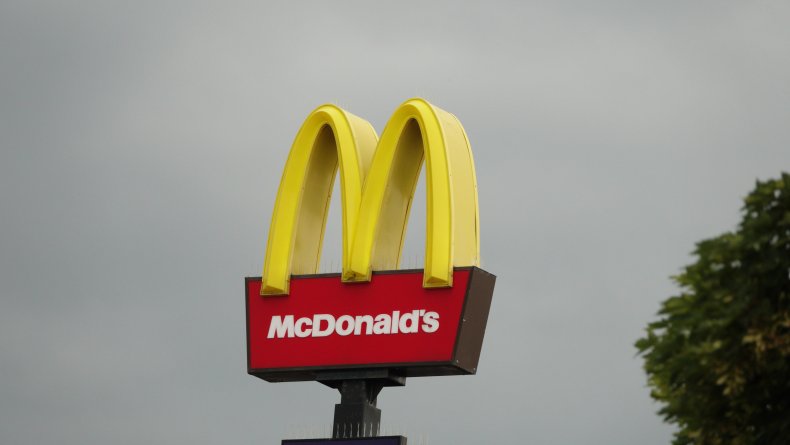 The global fast-food giant opened its first restaurant in Austria at Schwarzenberg Square in the city center of Vienna in 1977.
McDonald's Austria's franchisees employ around 9,600 staff. The company increased its turnover to an all-time high of $719 million in 2020, up from $709 million the previous year.
This story was provided to Newsweek by Zenger News.