Dustin Hoffman Called a 'Creeper' by John Oliver, Actor Denies Knowing Sexual Harassment Accuser Despite Apologizing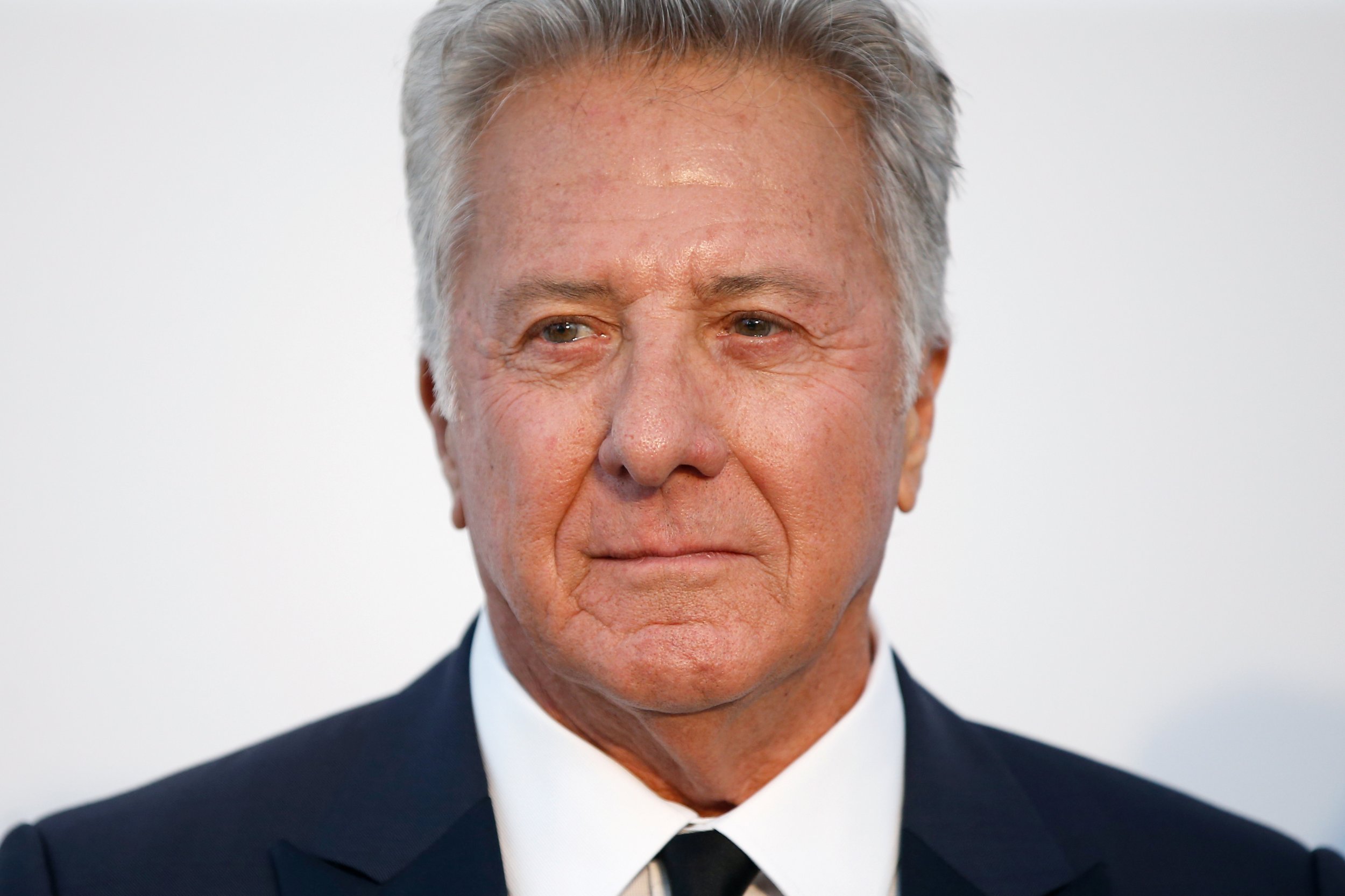 The last thing Dustin Hoffman expected appearing on a panel to discuss the 20th anniversary of his movie Wag the Dog Monday night was to be grilled about sexual harassment allegations against him. But that's exactly what HBO's ballsy late-night host John Oliver did when he presided over the event.
Oliver, the Emmy Award-winning host of Last Week Tonight, put Hoffman on the spot about claims that he sexually harassed a then-17-year-old Anna Graham Hunter on the set of 1985 TV movie Death of a Salesman.
Hunter, who worked as a production assistant on the movie, came forward with her story in a guest column published by The Hollywood Reporter in November alleging Hoffman—then 47—groped her buttocks, made lewd comments and asked about her sex life during the period she worked on the movie. Hoffman subsequently issued an apology.
"This is something we're going to have to talk about because…it's hanging in the air," Oliver said Monday onstage at a Tribeca Institute screening of Wag the Dog, according to Variety.
The British comedian said he felt that Hoffman's apology saying his alleged conduct is "not reflective of who I am" was a feeble excuse.
"It's that kind of response to this stuff that pisses me off. It is reflective of who you were," said Oliver. "If you've given no evidence to show it didn't [happen,] there was a period of time for a while when you were a creeper around women. It feels like a cop-out to say, 'It wasn't me.' Do you understand how that feels like a dismissal?"
According to the Variety report and Twitter posts by others in attendance, the conversation between Oliver and Hoffman, now 80, got tense as the panel moderator continued to press Hoffman over the claims.
Hoffman, however, denied having any memory of meeting Hunter, saying: "I still don't know who this woman is. I never met her; if I met her it was in concert with other people."
The Washington Post's Steven Zeitchik tweeted that Hoffman criticized Oliver for "unquestionably believing accusers" and not keeping an "open mind."
Oliver justified bringing up the accusations against Hoffman, saying he "can't leave certain things unaddressed," reported Variety.
"The easy way is not to bring anything up. Unfortunately that leaves me at home later at night hating myself. Why the…didn't I say something? No one stands up to powerful men," he said.