Golfer Dustin Johnson Used the Only Weird Injury Excuse an Athlete Needs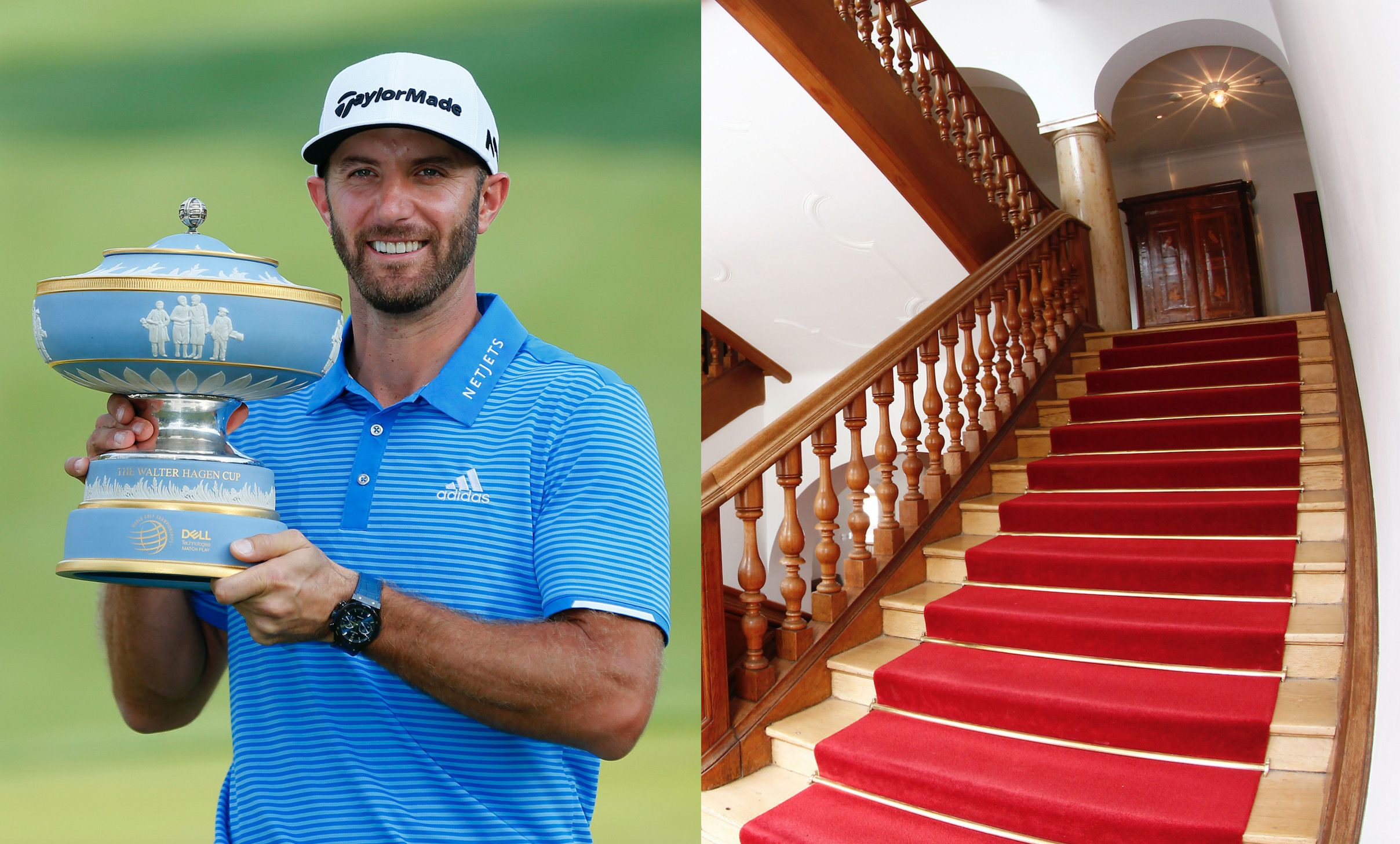 When I was a junior in high school, I hit cleanup and played first base for a team that won one of the most competitive baseball districts in the nation. I had high hopes for my senior season, and a collegiate career was on the horizon. I thought if I did really well, I might even get drafted. Once the season got going that spring, though, I spent most of our games on the bench, trying to steal the other team's signs. This wasn't because I suddenly forgot how to swing a bat or scoop an errant throw out of the dirt, but because I decided to challenge a former gymnast to a handstand contest.
I don't know why I did this. I'd never even really been able to pull off a solid handstand. But there we were, in the living room of some friend of a friend's house during a party before the season, a crowd of people circled around us. Whoever could stay up the longest would be the winner. We put our palms on the ground, and hoisted our lower halves into the air—and as soon as my body was perpendicular to the floor, my left shoulder collapsed in on itself.
I crumpled into a heap as onlookers gasped. I tried to stand up and get the hell out of there, but I couldn't straighten my back because, instead of fitting nicely into my shoulder socket where it belonged, my arm appeared to be protruding from my rib cage. A few of my friends quickly led me out of the house, gathered me into a car and drove me to the hospital. My baseball season was effectively over.
"What happened?" my coach inevitably asked the first time I saw him after the party. I'd given a lot of thought to how I would respond to this question, and there was only one answer: "I fell down the stairs." Yes, somehow I tripped, and when I went to brace myself as I was falling, my shoulder couldn't handle it. "Freak accident, coach. Just one of those things."
Related: Trump, Rand Paul talk health care over a round of golf
Dustin Johnson is currently the best golfer in the world. He's ranked No. 1 and has won the last three tournaments he has entered, a feat only a handful of players have accomplished in the sport's history. Johnson couldn't have been better positioned to win the Masters, the first major of the year and golf's most prestigious tournament, which began on Thursday. But tragedy struck on Wednesday.
Though Johnson spent Thursday morning testing his swing for his 2:03 p.m. tee time, he wasn't able to get to a point where he felt comfortable.
No one knows exactly what happened in Johnson's rental house in Augusta, Georgia, on Wednesday. Stairs might have been involved. Maybe they weren't. Yes, stairs can be pretty treacherous—just ask Donald Trump—but how often do we really fall on them? I've gone up and down stairs as much as the next person, but I don't think I've ever fallen on them in a way that could have severely injured me, and my coordination doesn't equal that of a world-class athlete like Johnson. Regardless, plenty of his type have employed the stairs excuse in the past, as ESPN's Darren Rovell points out.
Soccer star Chicharito broke his hand after falling down the stairs in his apartment. O.J. Mayo broke his ankle after he "accidentally tripped descending his stairs." Lance Berkman suffered a minor knee injury after he slipped while descending stairs attached to the Texas Rangers's charter plane. Sergio Kindle fractured his skull after falling down two flights of stairs. Ron Artest concussed himself after falling down stairs at his house. Luis Castillo sprained his ankle on the dugout stairs. David Thompson fell down the stairs at Studio 54. Hugh Casey missed months of action after falling down stairs outside of his apartment.
Some of these cases are confirmed to be true—there's even a video of Castillo slipping on the dugout stairs—but some of them, especially the ones that happened in the privacy of the players' homes, are a little more dubious. This, though, is the beauty of the "falling down the stairs" excuse: The most anyone can do is doubt you. It's an infinitely plausible alibi, because just about any embarrassing injury can be suffered by way of a staircase. Just say you fell down the stairs and you're covered. No one can prove you wrong.
In 2002, San Francisco Giants second baseman Jeff Kent learned this the hard way when he foolishly said he broke he wrist while washing his truck. It was later revealed that the injury likely occurred on a motorcycle, which would have violated his contract. If Kent had simply said he fell down a flight of stairs inside his house, he probably would not have been found out. He tried to get too cute with his excuse. If you ever injure yourself in a way that prevents you from doing your job, don't overthink it. Always look to the stairs.
Now, we're not calling Dustin Johnson a liar. But if he was lying...so what? Say he injured himself trying to pull off some sort of acrobatic sex act. What is he going to do? Hold a press conference and give reporters the play-by-play? No, he's going to do what any rational human with a reputation to uphold would do: release a statement staying he fell down the stairs and go on with his life.
Unfortunately for both Johnson and the game of golf, his life is not going to involve playing in the 2017 Masters.