Dustin Johnson Wins 2020 Masters Tournament, Tiger Woods Struggles
Dustin Johnson won the 2020 Masters Golf Tournament this weekend by five strokes, shooting 4-under par 72 on Sunday to secure the green jacket. It was the first Masters championship for Johnson, and his second major. He won the 2016 U.S. Open.
Johnson finished the weekend at Augusta National Golf Club with a score of 20-under par. Cameron Smith and Sungjae Im tied for second place at -15 apiece. Justin Thomas finished fourth at -12.
Johnson posted scores of 65 on Thursday and Saturday, becoming the first golfer to ever shoot two rounds of 65 or lower in the same Masters tournament. His score of 20-under par and 268 are the best in Masters history.
In addition, Johnson became just the third golfer in the last 40 years to win the Masters by five strokes or more. Nick Faldo did it with his 1996 championship, and Tiger Woods did it in 1997.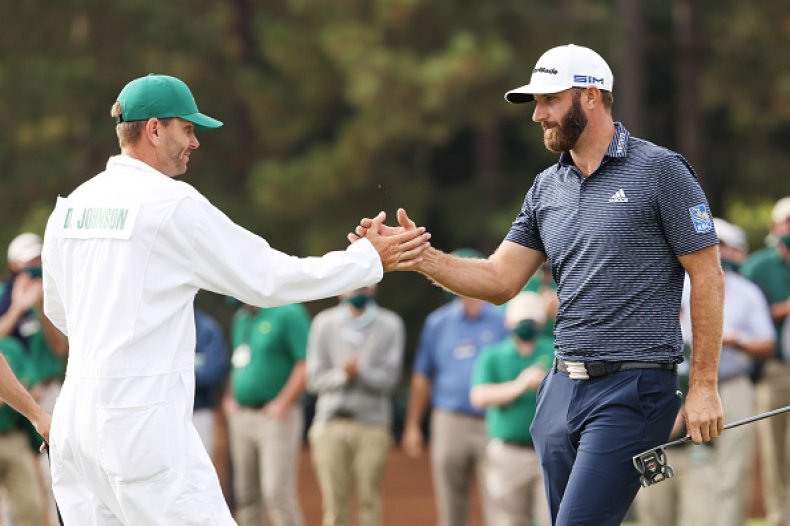 Tiger Woods, a five-time Masters champion who won the title in 2019, finished tied for 38th with a score of 1-under par — 19 strokes behind Johnson. On Saturday, Woods hit the ball into the water three times on one hole, scoring a 10 on the par 3, his worst ever.
As tradition at Augusta, last year's champion awards the coveted green jacket to this year's champion, and Woods was there to gove Johnson the prize.
Johnson grew up in Columbia, South Carolina, which is about 100 miles northeast of Augusta, Georgia. He dreamed of the day he would one day win the Masters.
"Growing up as a kid, being only about an hour away from here, hitting chips or putts, it was always to win the Masters," Johnson said earlier in the week. "It was what we dreamed about winning."
The network that carries the Masters, CBS, calls the tournament "unlike any other." In 2020, the masters was unlike any other Masters.
The tournament is typically played in April, one week after the NCAA Final Four. Because of the COVID-19 pandemic, the Masters was postponed until November. The tournament was played with no outside spectators other than spouses of the players and members of the golf club.
The United States has now produced 38 different champions for a total of 62 Masters championships, both records by far at the course. Spain and South Africa each have three different winners for five championships apiece.
Jack Nicklaus remains the all-time winningest Masters champion with six titles (1963, 1965, 1966, 1972, 1975 and 1986). Woods is second on the list with five (1997, 2001, 2002, 2005 and 2019). Arnold Palmer is next with four titles. Five players have won it three times and nine players have won it twice.