Dutch Election Exit Polls Reveal How Geert Wilders, Mark Rutte Fared in Netherlands Vote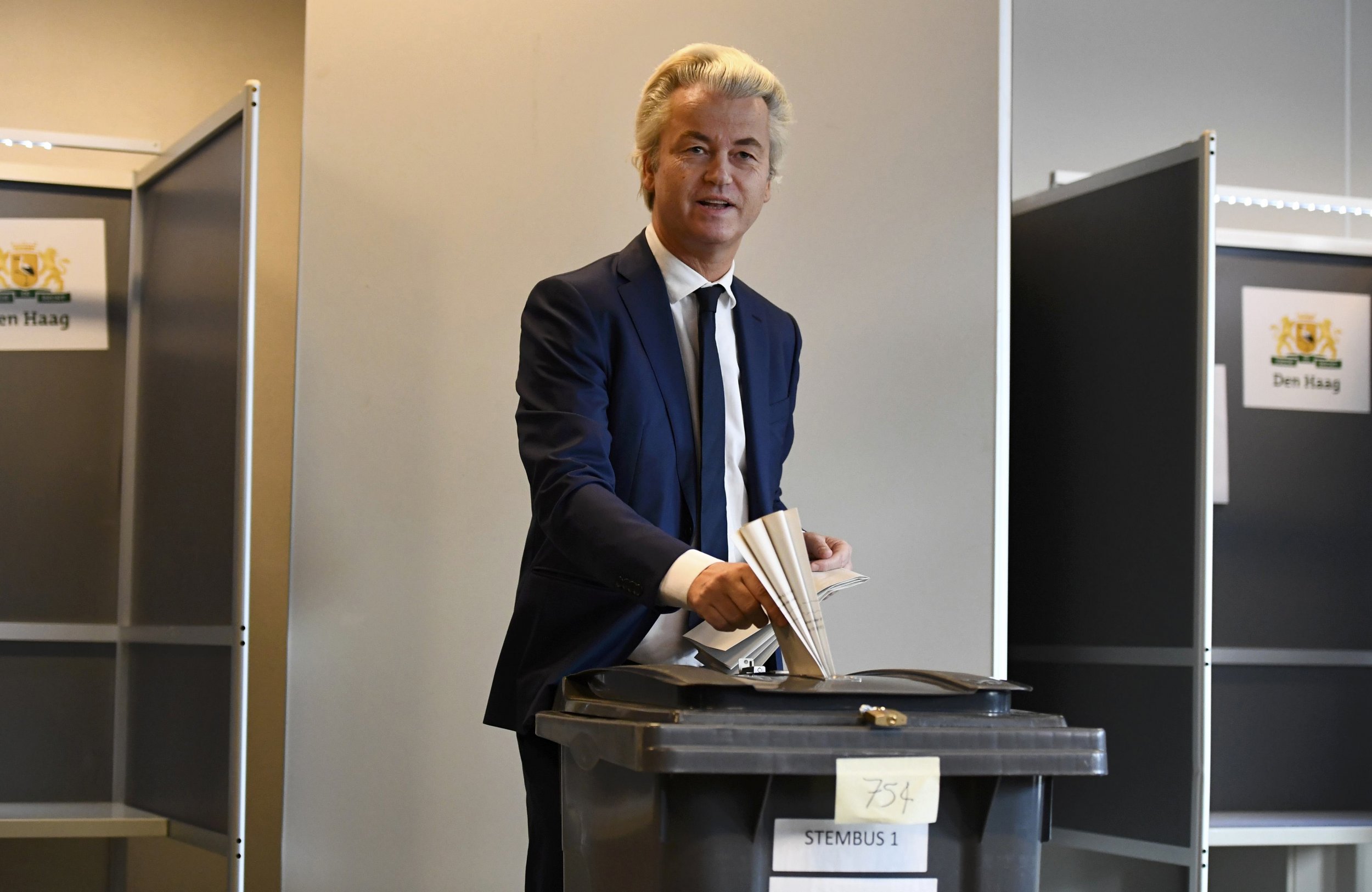 The exit polls for the Dutch election indicated Prime Minister Mark Rutte's People's Party for Freedom and Democracy (VVD) will remain the largest party in the Netherlands, taking 31 seats. While that would be a 10-seat loss from the last election in 2012, the Ipsos poll, published immediately following the end of voting Wednesday, indicated that VVD held a significant advantage over the Party for Freedom (PVV) of far-right populist Geert Wilders.
The PVV, which had led opinion polls for much of the past 18 months leading into the election, appeared to pick up 19 seats, up only four from five years ago. If the results pan out that way, there will be almost no chance for Wilders to become the country's Prime Minister.
Even if his party garnered the most votes, he faced an arduous route to the top job given that the right-wing Rutte, and many of the other parties, had ruled out entering into a coalition with him.
The exit polls were still likely to be a blow to Wilders, who had seen a surge in popularity on the back of his fiercely anti-Islamic and anti-European Union rhetoric.
Still, there had been signs that enthusiasm for Wilders, who was convicted of inciting discrimination last December for leading an anti-Moroccan chant, had taken a hit in the closing days of the campaign. As his numbers dropped behind Rutte's party in the last opinion polls, a diplomatic showdown between the Netherlands and Turkey over the weekend was seen by many as showcasing Rutte for taking a tough stance against Turkey and pro-Turkish protests in the Dutch capital Rotterdam.
In the exit poll, the PVV was tied for second-most seats with the center-right Christian Democratic Appeal (CDA) and the Democrats 66, which had called for legalizing the production of marijuana. The left-wing Greens, of 33-year-old Jesse Klaver, who is of Moroccan, Dutch and Indonesian descent, appear to have made the biggest gains, picking up 12 seats to move to 16 total.
While Wilders' failure to meet expectations will be the major story, the biggest loser in terms of seats was the Labour Party (PvDA), a current coalition partner, which went from 29 seats down to nine.