Dutch Experts Help Recover MH17 Crash Items Despite Nearby Clashes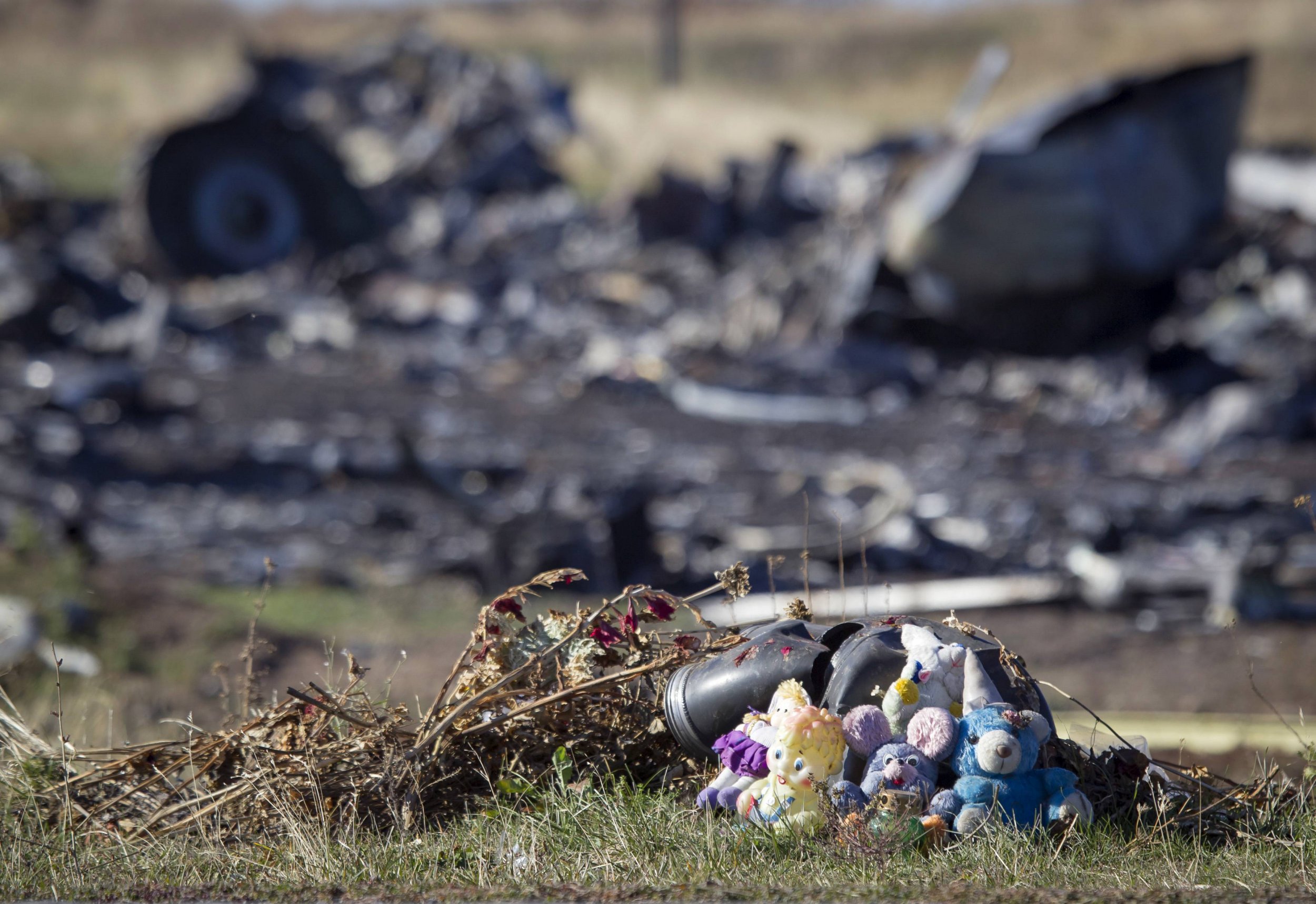 HRABOVE Ukraine (Reuters) - Four Dutch experts visited the crash site of Malaysia Airlines Flight MH17 in east Ukraine on Monday to help recover personal belongings of victims despite fighting between government troops and separatist rebels nearby.
The experts said they were on hand to advise a local Emergencies Ministry team combing the wreckage in the fields where the plane was brought down on July 17, killing all 298 passengers and crew, a Reuters correspondent on the scene said.
Two-thirds of the victims were Dutch nationals and the Dutch Safety Board is in charge of the investigation into how the Boeing 777 was downed.
A short but intense exchange of artillery fire played out near the grassy fields where the team collected items including books, toothpaste tubes, playing cards, a plastic watch and a stick of antiperspirant. Many items were too badly burned to identify.
Black smoke rose in the distance less than five km (three miles) away from the site, despite a ceasefire agreed on Sept. 5 between Ukrainian troops and the pro-Russian separatists they are fighting.
Although ceasefire violations have been sporadic around strategically important locations in east Ukraine they have led to a decrease in fighting.
Emergency Ministry officials loaded the items on a small cargo truck meant to take them from the fields near the village of Hrabove back to the victims' families.
Armed pro-Russian rebels stood around the site while workers from the European rights and security watchdog OSCE monitored the recovery process.
The Dutch forensics teams in the Netherlands have identified 272 victims of the crash but there are still believed to be remains in the area.
Dutch Prime Minister Mark Rutte said on Friday he was furious that Dutch investigators had been unable to finish work in the area because of fighting between the separatists and government forces.
Separatists of the self-proclaimed Donetsk People's Republic fighting to split east Ukraine from Kiev on Monday said 36 civilians, including one child, were killed in shelling of the territory under their control last week. More than 3,500 people have been killed in the conflict.
The aircraft, which was en route from Amsterdam to Kuala Lumpur, is widely believed to have been hit by a surface-to-air missile fired from territory held by the separatists. Kiev blames the incident on the rebels and accuses Moscow of arming them. The rebels and Moscow deny the accusations.