Dutch Justice Minister's Resignation Adds to Tensions Ahead of Provincial Elections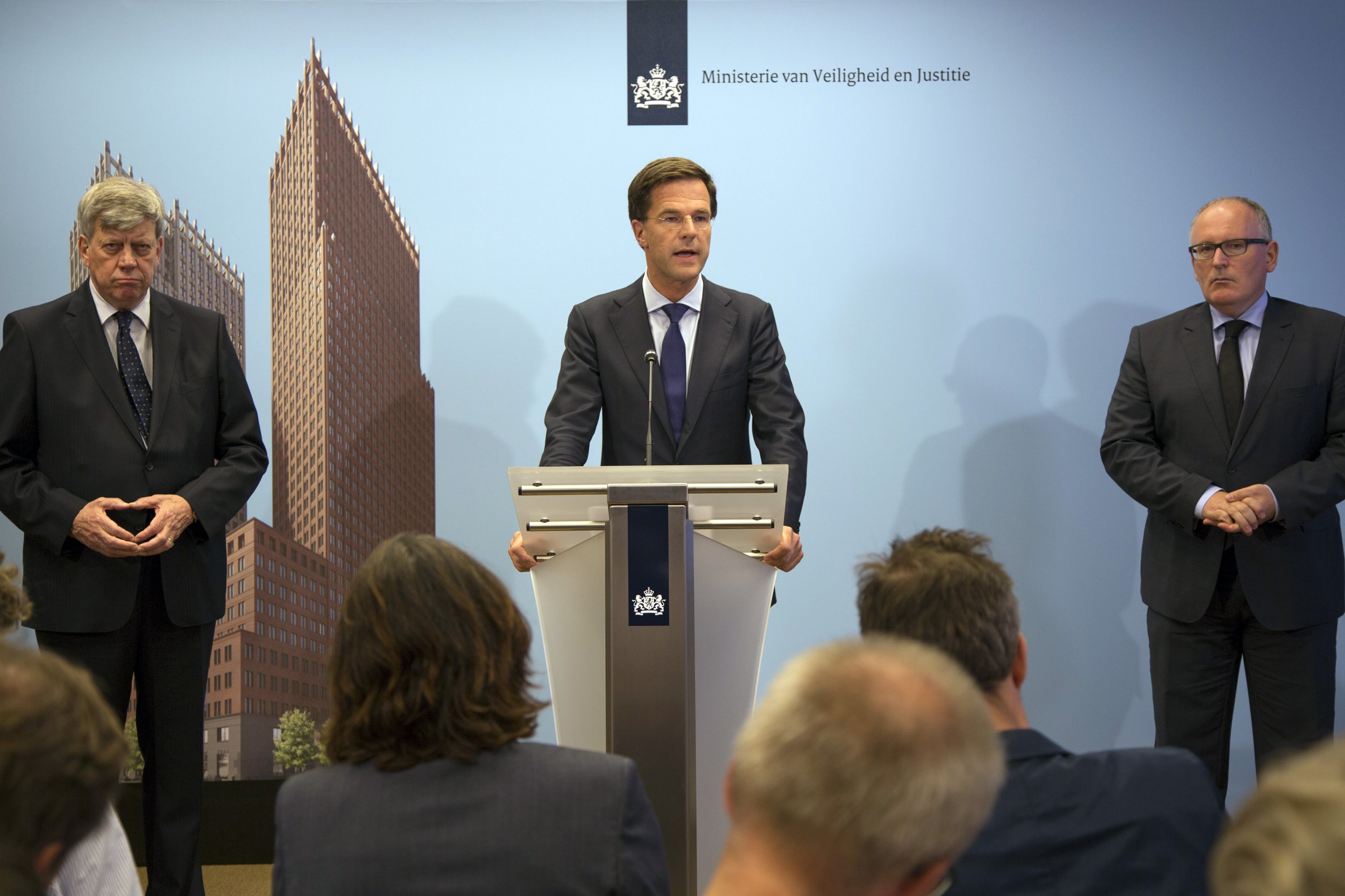 AMSTERDAM (Reuters) - The Dutch minister of justice and his state secretary resigned on Monday after acknowledging they misled parliament about facts surrounding a settlement with a drug lord in 2001.
The resignations of the men, both members of Mark Rutte's VVD political party, weakens the Cabinet shortly before provincial elections on March 18 that have the potential to destabilize the ruling coalition.
The two politicians had told parliament that Cees Helman, a drug lord, had been paid far less than the 4.7 million guilders he received, and that all records of the transaction had been lost. Both assertions were later found to be inaccurate.
State Secretary Fred Teeven, who was then a prosecutor, authorized the tax-free payment, worth more than 2 million euros, after authorities failed to prove that money confiscated from him by the state had been illegally obtained.
Minister Ivo Opstelten previously testified that information about the transaction had been lost, but had to acknowledge on Monday it had now been found after all.
The two said the misinformation made their position untenable.
"This information could have been found earlier," said justice minister Ivo Opstelten at a press conference. "I take full responsibility for this and have just now offered my resignation to the King."
The resignations over the payment, which was politically sensitive but not illegal, add to tensions between the Liberals and their Labour coalition partners ahead of crucial provincial elections later this month.
Labour, which is lagging in the polls as voters apparently give the Liberals credit for a gathering economic recovery, has been fiercely critical of the pair.
Opstelten and Teeven were associated with the most conservative elements within Rutte'sVVD party, which faces a challenge on the far right from Geert Wilders' Freedom party, which is leading in polls.