Dutch Lawmaker Thierry Baudet Ordered to Remove Tweets Comparing Unvaccinated to Jews
A judge in the Netherlands has ruled that right-wing lawmaker Thierry Baudet needs to delete four tweets he made comparing coronavirus measures and the Holocaust.
Baudet, a member of the Dutch House of Representatives and leader of Forum for Democracy, was sued for the tweets by a group of Holocaust survivors and two Jewish organizations. The lawsuit described the tweets as "seriously insulting and unnecessarily hurtful to the murdered victims of the Holocaust, survivors and relatives."
CIDI released a statement at the time of the lawsuit's filing, saying that "with these comments, Baudet puts the horrors of the Shoah on the same level as the measures against the coronavirus. He is minimizing the importance of the Holocaust."
While debating the lawsuit, the unnamed judge agreed with the groups.
"The right to freedom of expression for a representative of the people is not unlimited," said the judge during the ruling. For each day that the tweets remain online, an additional €25,000 will be imposed on Baudet as a fine.
One of Baudet's tweets compared being unvaccinated to being a Jewish person during the Holocaust. "The unvaccinated are the new Jews, those looking away are the new Nazis," Baudet tweeted in November. The judge was critical about these comparisons, leading to the ultimate ruling.
"By equating in the messages, without any nuance, the situation of unvaccinated citizens with the fate of the Jews in the 1930s and '40s, you make a comparison, as I said earlier, that is factually wrong and you wrongly use, in other words, you instrumentalize, the human suffering of Jews in the Holocaust and the memories of them," said the judge during the trial.
Baudet has 48 hours to remove the tweets before the fines begin accumulating.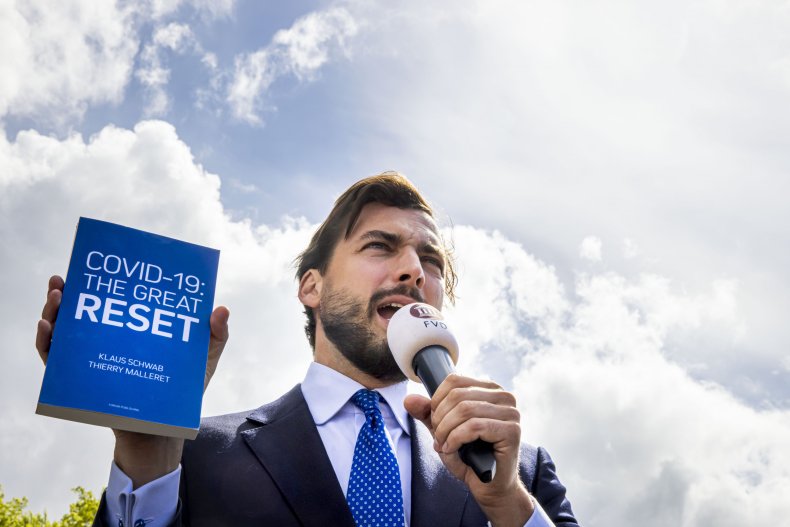 "The comparison you made in the contested posts goes beyond what can be justified in the interests of robust public debate," the judge hearing the case said. The judge's name was not immediately available.
In a reaction on Twitter, Baudet called the judgment "Insane, incomprehensible."
"We are angry and combative. And of course we will appeal," he tweeted.
Forum for Democracy has five seats in the lower house of the Dutch parliament.
The Jewish groups that started the civil case against Baudet welcomed the ruling, saying in a statement that it "made an important contribution to indicating the limits of the public debate."
The Associated Press contributed to this report.