Dutch Lawmakers Approve Partial Burqa Ban in Public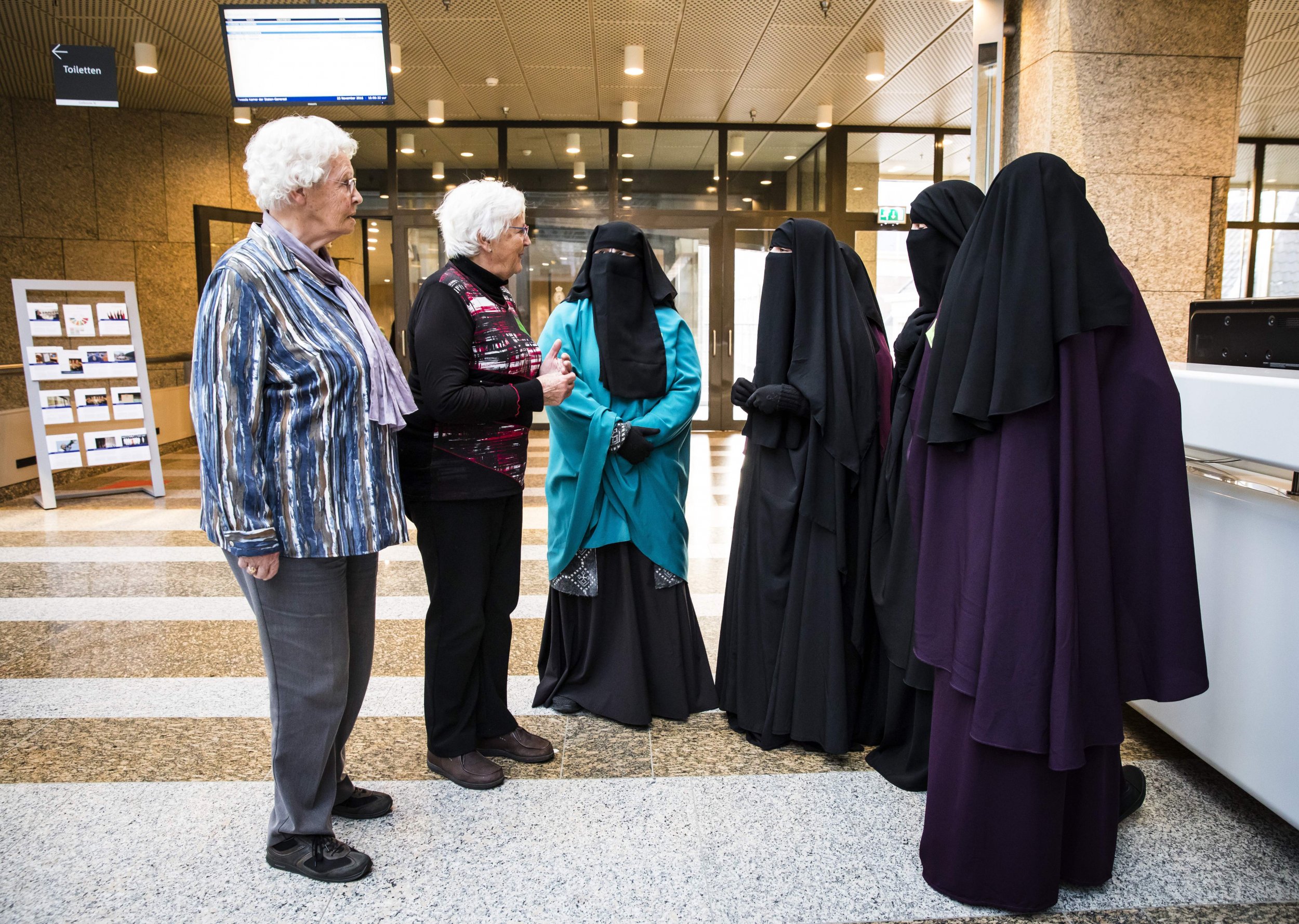 Dutch lawmakers on Tuesday approved a partial ban on the full-face burqa, worn by women who adhere to stricter forms of Islam, in public places where safety is a priority, such as schools and hospitals.
The law was approved by the Dutch parliament by a majority of 132 members out of 150 but must now be passed by the Senate to become Dutch law. The bill will not ban the wearing of the burqa on the street but on public transport, in medical facilities and other public places.
In the event that the bill is passed by the Dutch Senate, authorities will fine the estimated 500 women who wear the burqa in the Netherlands 405 euros ($430) if they violate it.
The Dutch coalition government, led by Prime Minister Mark Rutte of the People's Party for Freedom and Democracy (VVD), had supported the legislation in May 2015 and backed the bill because of a "necessity to be able to interact face to face, for instance in places where public services are performed and safety must be guaranteed," it said in a statement.
"The government sees no need to impose the ban on all public spaces," it continued. Headgear that is used for practical purposes such as work, sport or festivals will not be included in the ban.
Rutte had said after the coalition backed the bill last year that the legislation "does not have any religious background" and had to be enforced for "specific situations where it is essential for people to be seen."
Tuesday's decision comes after bans in France and Belgium, and the approval by Swiss lawmakers of a draft bill for a nationwide burqa ban. Germany's Interior Minister Thomas de Maiziere, along with the majority of the German public, have also pledged their support for a partial burqa ban. The developments could eventually see the headscarf partly banned in five countries of Western Europe.
Several continental European politicians, such as the far-right Dutch lawmaker Geert Wilders, have railed against the wearing of any Islamic headscarves. More radical European parties, for instance the right-wing coalition partner of German Chancellor Angela Merkel's Christian Union bloc, have called for a full ban on Islamic head coverings.