Dutch Safety Board to Say MH17 Downed by Russian-made Missile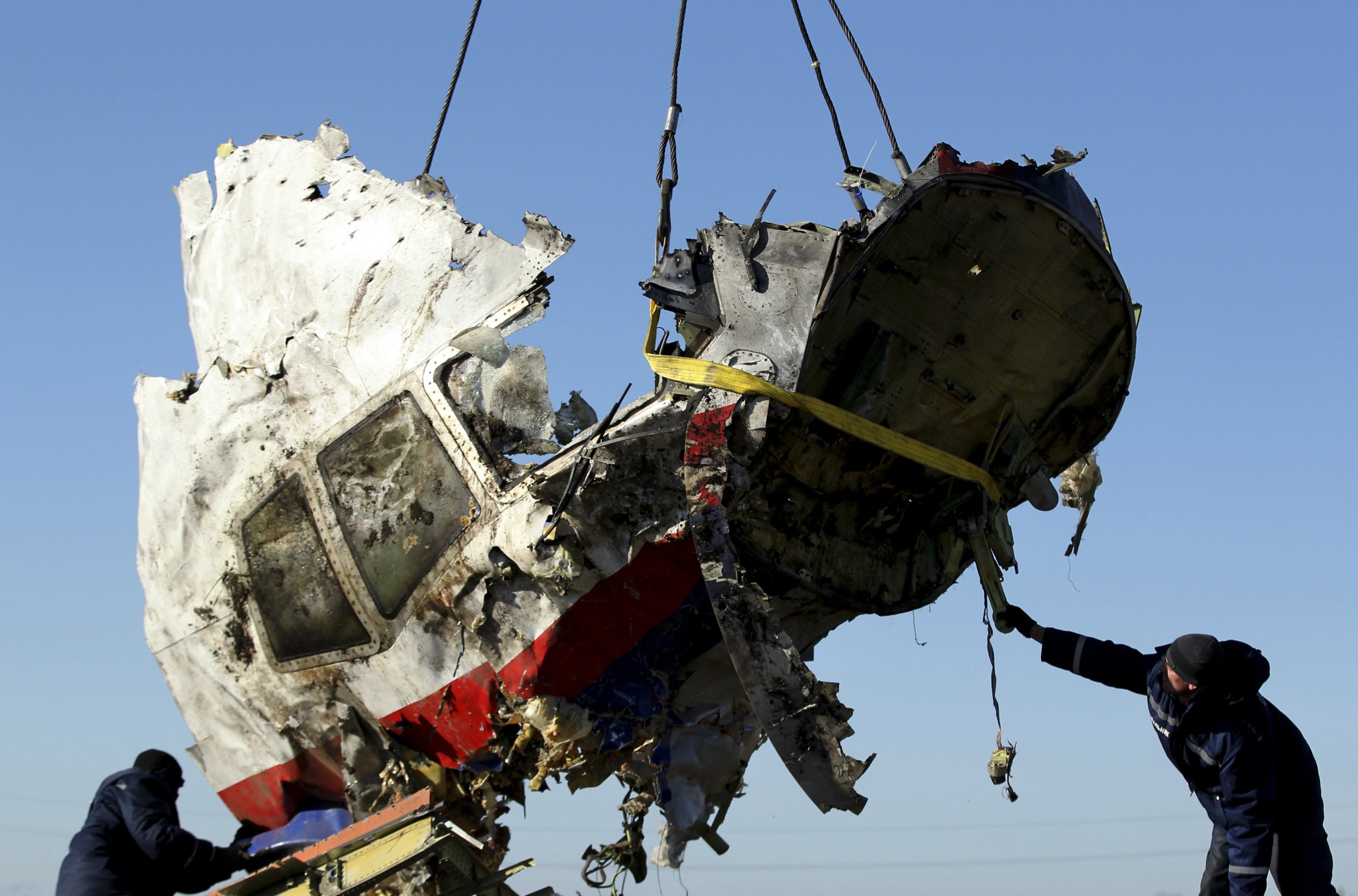 The Dutch Safety Board, issuing long-awaited findings on Tuesday of its investigation into the crash of a Malaysian passenger plane over eastern Ukraine, is expected to say it was downed by a Russian-made Buk missile but not say who was responsible for firing it.
MH17 was shot down over territory held by pro-Russia rebels in eastern Ukraine on July 17, 2014, killing all 298 people aboard, most of them Dutch citizens.
Photos: A Year After the Tragedy, the World Mourns MH17
Experts and Western governments believe rebels shot down the aircraft, possibly mistaking it for a Ukrainian military plane. Moscow has offered alternative theories, including that it might have been shot down by a Ukrainian fighter, or by Ukrainian forces.
Safety Board director Tjibbe Joustra will present findings on Tuesday first to victims' families, then to journalists at a military base in Gilze-Rijen, where parts of the plane have been brought from the crash site and reconstructed.
It is widely expected that the investigation will say the plane was brought down by a Russian-made Buk missile, although under rules governing international flight crash investigations, the board does not have the authority to apportion blame.
Carefully worded preliminary findings by the board in September 2014 said the plane had been brought down by "high energy objects from outside the aircraft" -- presumably shrapnel.
A separate Dutch-led international criminal investigation is still going on, with prosecutor Fred Westerbeke saying he will not rest until those responsible for downing MH17 are brought before a judge.
However, prosecutors can not issue charges until a venue has been decided. In July, Russia vetoed a Dutch proposal at the United Nations to set up an international tribunal and the Dutch government is now looking at other alternatives.
Prime Minister Mark Rutte has scheduled a press conference Tuesday shortly after the findings are released.
Buk manufacturer Almaz-Antey has scheduled a separate press conference on Tuesday at which it may attempt to discredit the Safety Board findings.
Although the main focus of the Safety Board's investigation was the crash's cause, the agency will also address several other important questions surrounding the crash.
Among these will be why MH17's flight path took it over the Ukraine conflict zone. Ukraine kept its airspace open to passenger flights at an altitude deemed high enough to be safe, and some airlines were still using it, but many routed traffic around the area.
The victims were from the Netherlands, Malaysia, Australia, Indonesia, Britain, Germany, Belgium, The Philippines, Canada and New Zealand.