Pornhub Offering Free Leaf Removal in Dutchess County, New York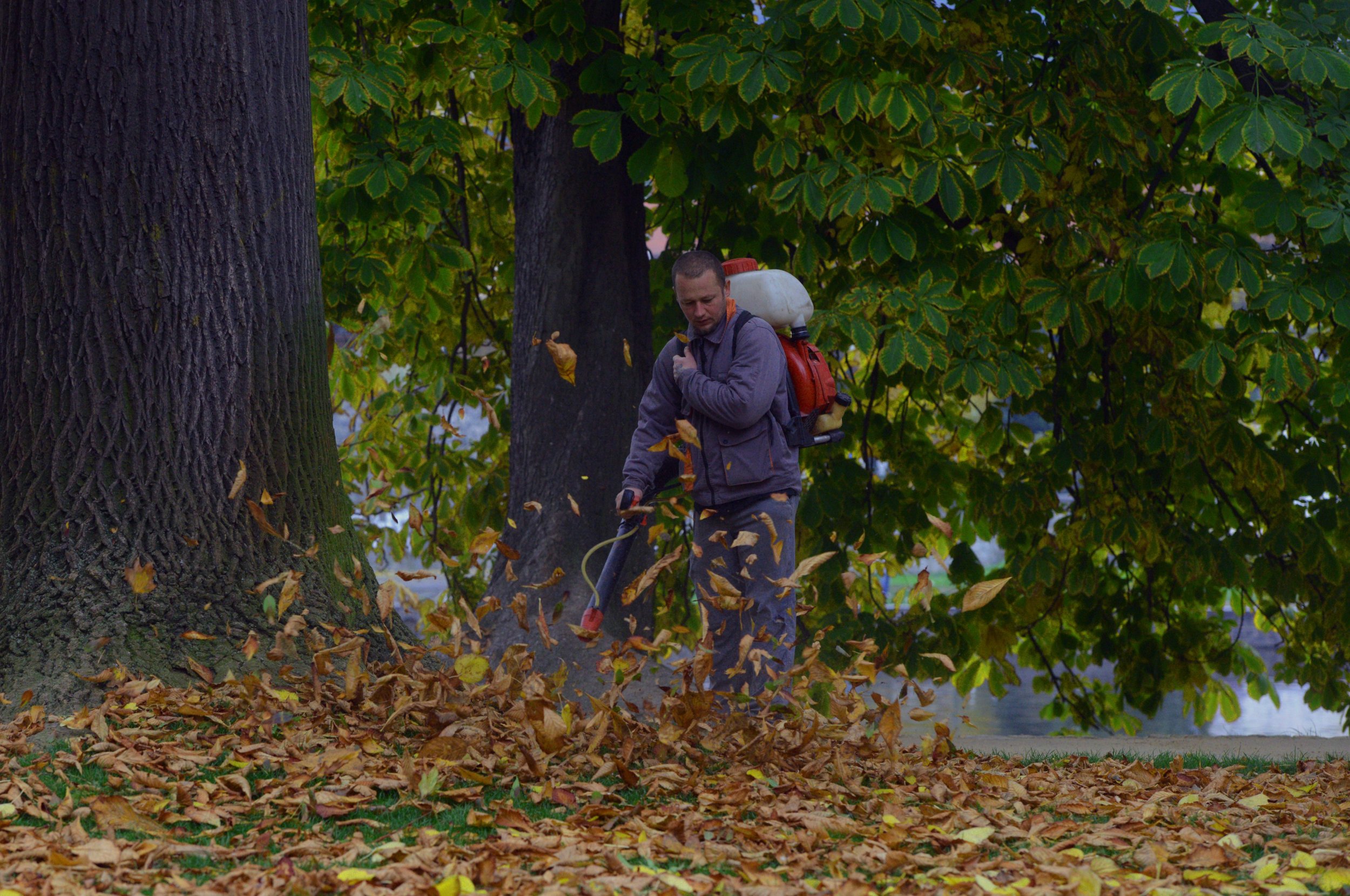 As the days of summer fade to distant memories and fall settles in, leaves begin to cover lawns, bringing a new chore to the weekend list. However, for those who dread getting the rake out, they can receive help from an unlikely source, Pornhub.
On Tuesday, the adult entertainment website announced on Twitter that the company wants to "blow" the lawns of Dutchess County, New York, residents for free. All residents had to do was email the company with their contact info and a proof of address. Then, between Wednesday and Friday, a truck would arrive at their home or business and take care of getting rid of the leaves on the lawn.
Pornhub partnered with Dutchess Lawns, a Poughkeepsie, New York, based lawn service, for the three-day promotion. CEO of Dutchess Lawns Jay Lotaj told the Poughkeepsie Journal that Pornhub selected the town of Dutchess randomly and admitted he was a bit hesitant to participate at first.
"Then, when I realized they were providing a free service for people up here, I thought it was a good idea," Lotaj told the Poughkeepsie Journal. "Any time we [can] give back, we try to do it."
The campaign, titled, "Pornhub Blows America," according to a press release, explained that any business or home is able to request the service, which will be fulfilled on a first-requested, first served basis. Residents and business owners must provide a valid ID that matches the name and address of the request, however, to validate the request. So, you can't submit a request for an unsuspecting friend.
"This fall, Pornhub is lending a hand and offering to "blow" America and remove your leaves for free. After all, we are experts when it comes to blowing and sucking. So who wants to get blown by Pornhub?" Corey Price, Pornhub's vice president, said in the release.
Lotaj explained to the Poughkeepsie Journal that Pornhub contracted his company, which can clear between 20 and 40 lawns a day. Over the course of the three days, as many as 120 lawns could be cleared of their leaves. Since employees would be wearing Pornhub uniforms and the trucks would bear the Pornhub logo, Lotaj gave his employees the opportunity to bow out of the promotion. However, he explained they all saw the fun in it and were on board.
Rather than getting wrapped up in the company's association with a pornography company, Lotaj told the Poughkeepsie Journal that he hopes the community sees the service they're providing.
"I'm hoping that (our customers) will see the bigger picture, that we will be giving something back to the community, people will be getting a service that they're not going to pay for. And I'm sure every little bit helps," Lotaj explained.
Pornhub's recent campaign to rid parts of Dutchess County of its fallen foliage is a follow up to a previous campaign titled, "Pornhub Plows America." The winter campaign provided snow plow services for streets and parking lots after Winter Storm Stella.