President Rodrigo Duterte Reverses Campaign Pledge Supporting Gay Marriage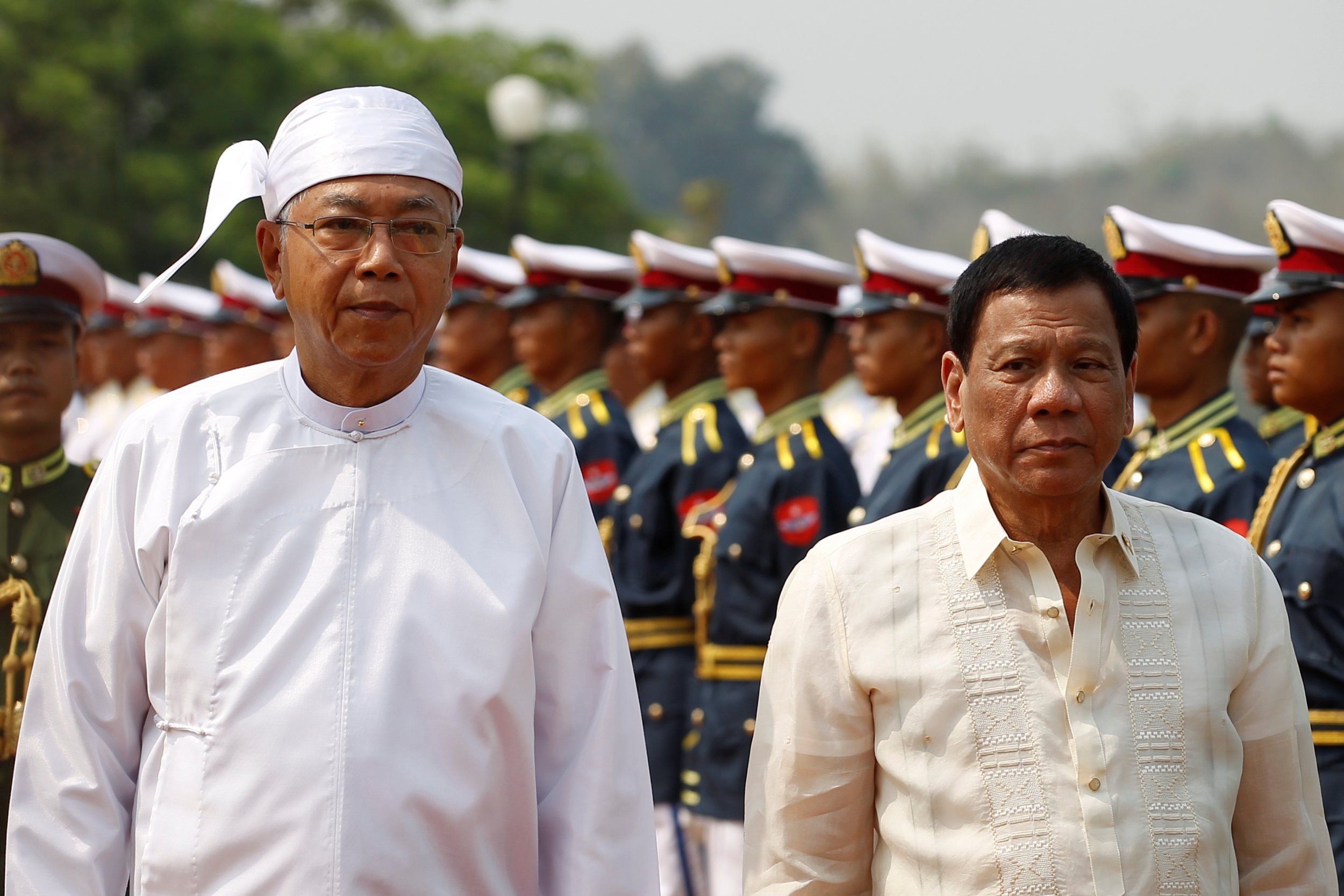 Philippine president Rodrigo Duterte spoke of his support for homosexuality and gay marriage throughout his campaign, but now he appears to be backtracking on his pre-election views. "Gay marriage is good," he said during an appearance on popular talk show Vice Ganda in 2015.
During the show Duterte said if his son was homosexual, he would "accept him for who he is. Everyone should "respect... human dignity because all humans are created by God."
He added: " Same sex marriage is good. Everyone deserves to be happy. I was the first to give a statement sa Davao when [party list] Ladlad was denied registration. Even in our dormitories before, I [did] not want to see the homosexuals being bullied."
However, Duterte backtracked on his positive views during a recent speech where he addressed Western interference into his war on drugs campaign, according to The New York Times. He accused the West of trying to impose its values on the Philippines: "There is no gender because you can be a he or she... That's their culture. It does not apply to us. We are Catholics and there is the Civil Code, which says that you can only marry a woman for me... a woman to marry a man.
"That's our law so why would you accept that gender?" he added. "Wherever God placed you, just remain there. Do not mix it up… You erase the great divide between a woman and a man," the BBC reported.
Since winning the election in May 2016, Duterte has not acted on his election promise to introduce gay marriage. In a speech yesterday he said: "There is the civil code, which states you can only marry a woman for me, and for a woman to marry a man. That's the law in the Philippines," The New York Times reported.
Duterte was mayor of Davao City, which approved the anti-discrimination ordinance where people who discriminate against each other can be held criminally liable. In another pre-election discussion, he earned support from the homosexual community when he said there appeared to be an "error in the Bible" when it said unions must be only between men and women.
His allies in the house of representatives have pushed a bill that would protect LGBTQ rights to the end of the queue, saying it is not a priority.