Duterte's Drug War in Philippines Has Killed Dozens of Children, Amnesty Report Says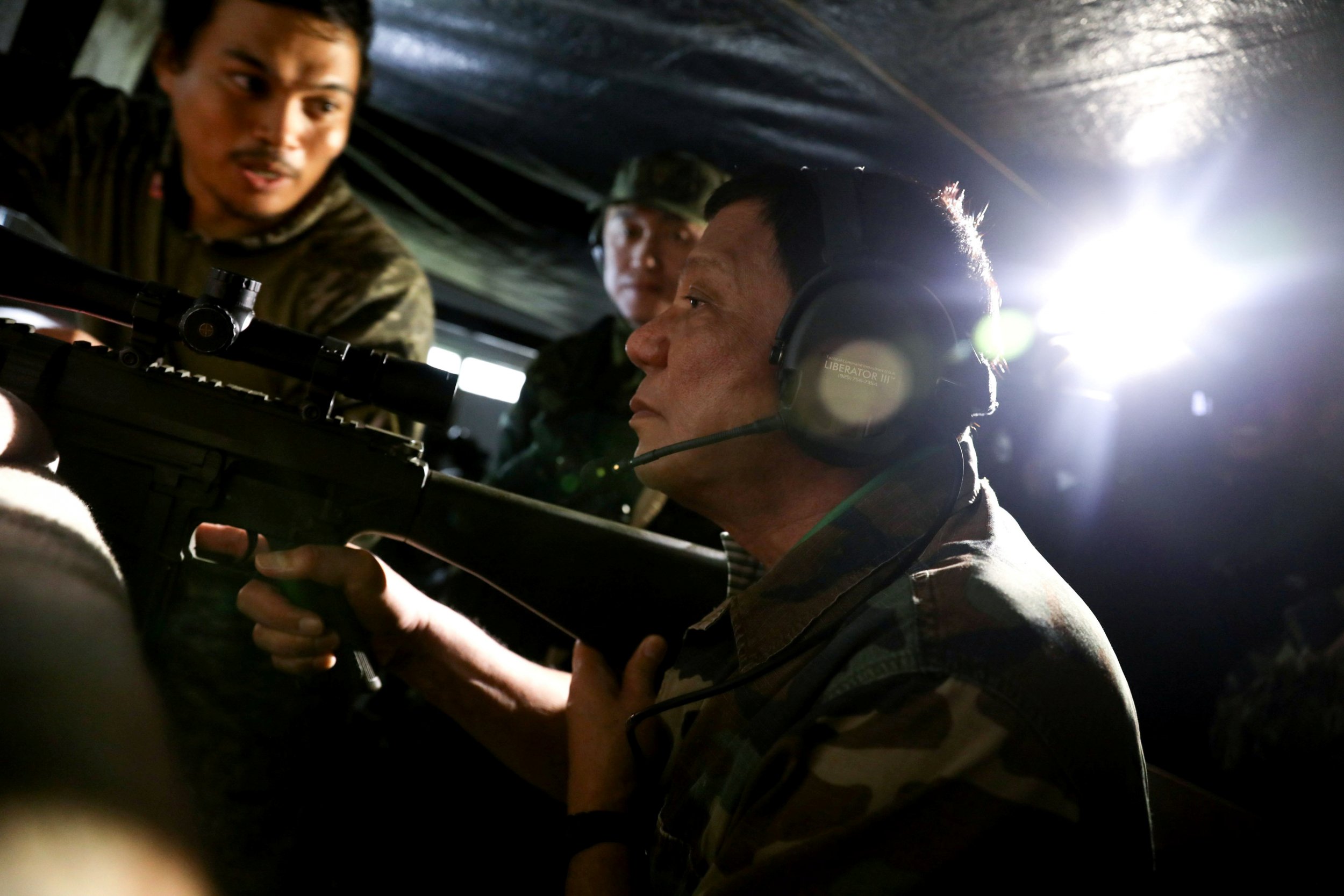 Philippine President Rodrigo Duterte's violent war on drugs has reportedly killed dozens of kids during police raids and attacks that have led to the deaths of thousands of others.
Up to 60 children have been killed by police since Duterte launched the crackdown on suspected drug dealers and users in June 2016, according to a report released Monday by Amnesty International.
Police are shooting children "dead at point-blank range as they were begging for mercy," grieving family members told Amnesty. A 17-year-old whose partner was killed by authorities recalled being awoken with a gun to his head in the middle of the night and ordered to leave the premises before hearing shouting and three gunshots.
In one of the most high-profile incidents, 17-year-old Kian Loyd delos Santos was fatally shot by three cops during an anti-drug operation in August. The officers tried to cover up the murder by saying they shot him in self-defense, but closed-circuit video footage later showed them dragging away the teenager before gunning him down. Filipinos protested the killings for weeks and demanded justice.
Amnesty International also charged that the government is torturing and detaining kids in "appalling" conditions. The group is calling for the International Criminal Court (ICC) to investigate crimes against humanity, citing the increasing number of dead children.
"It is time for international justice mechanisms to step in and end the carnage on Philippine streets by bringing the perpetrators to justice. The country's judiciary and police have proven themselves both unwilling and unable to hold the killers in the 'war on drugs' to account," said James Gomez, Amnesty International's Regional Director for Southeast Asia and the Pacific.
Duterte won the presidency last year on a promise to wipe drugs and crime. He told voters he would kill every drug dealer and user and throw their bodies into Manila Bay. Since then, he and top officials have openly encouraged extrajudicial killings, which Gomez says leaves them open to criminal responsibility under international law.
"Responsibility is not just limited to those pulling the trigger, but also those who order or encourage murders and other crimes against humanity," Gomez said.
More than 7,000 people have been killed in the war on drugs, but Duterte still remains popular in The Phillipines, in part because most of the population isn't affected by the crackdown, which is mostly limited to inner cities.