Duterte Impeachment Papers Filed in the Philippines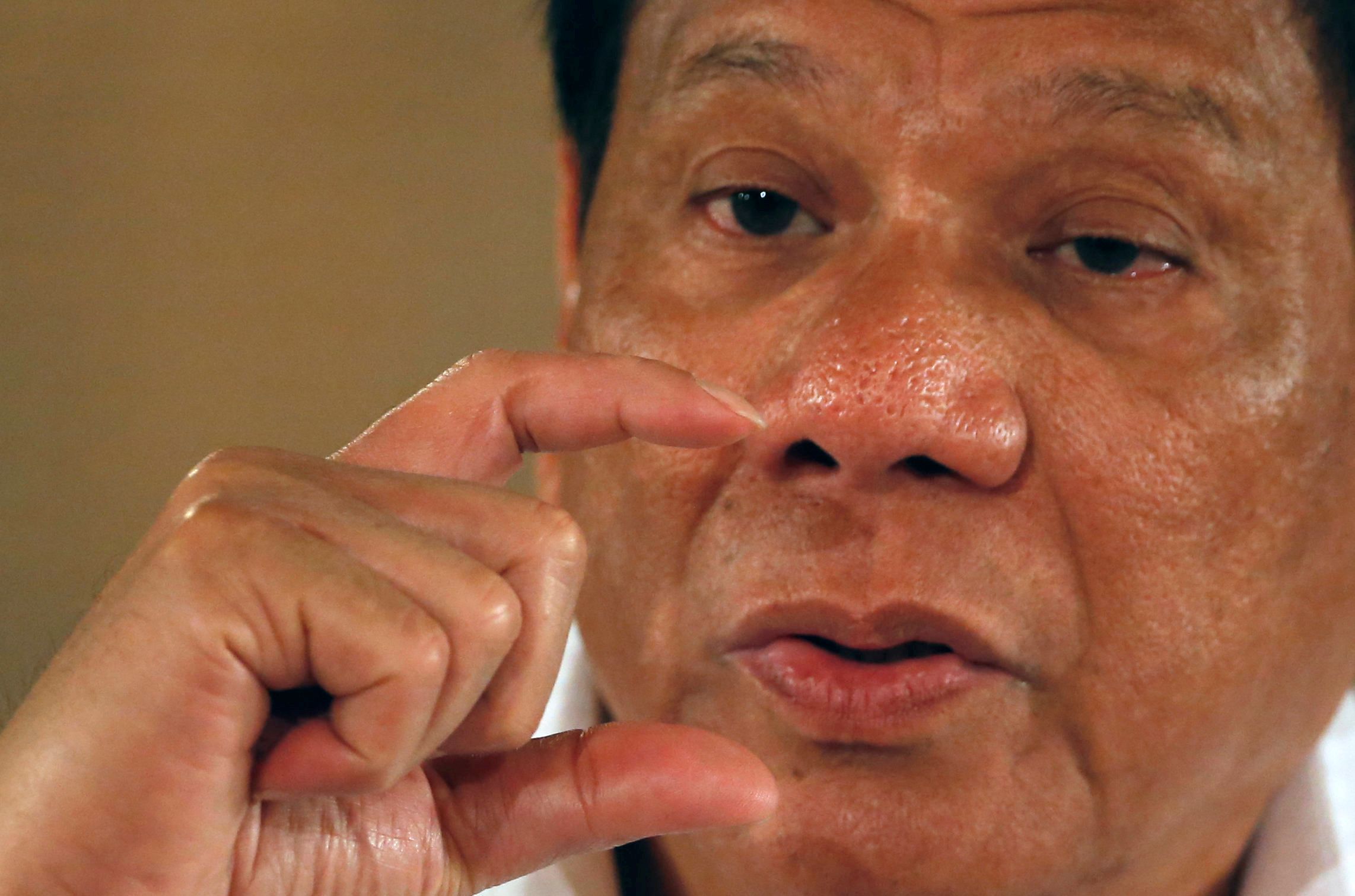 An opposition lawmaker filed for President Rodrigo Duterte's impeachment at the Philippine Congress Thursday, citing a "conflict of interest."
Lower house representative Gary Alejano accused Duterte of a multitude of offenses including concealing assets, abuses of power, and drug-related extrajudicial killings.
Alejano further alleged Duterte ran a "death squad" when mayor of Davao City, as part of "high crimes," and criticized Duterte for having over P2 billion ($40million) worth of undeclared wealth.
However, the impeachment "will not fly" said Jose Calida, the Philippines' solicitor general and Duterte supporter. He described Alejano as a "puppet" of Senator Antonio Trilanes IV, Duterte's opposition, reported national newspaper the Inquirer.
Calida added: "I urge you to treat this impeachment as a desperate attempt of spoiled grownup brats to destabilize our country. They will not succeed," he said, adding the impeachment claims are not rooted in fact.
"Representative Alejano is a toady of his braggart patron, Senator Trillanes. They are not even in the league of Don Quixote so this impeachment won't fly. It will crash like a rudderless plane flown by witless pilots," Calida said, according to the Inquirer.
Duterte has rejected allegations about his past multiple times, and a spokesperson for him, Ernesto Abella, claimed Alejano was trying to create doubts among the public about the administration.
Alejano told a news conference that it was his goal to show the citizens that they could stand up to the president. "Our goal with this complaint is to be a vehicle for Filipinos to have a voice to oppose and fight against the abuses and crimes of President Duterte. We know it's an uphill battle… but we believe that many will support this complaint."
Abella also denied Alejano's claim that Duterte is a manipulative president, saying he allows the opposition to speak out as part of healthy political process. "The president always allows his allies to act independently of him. He is not manipulative… He has always respected the independence of his colleagues," he said, according to ABS CBN news.
Alejano said in his speech to press: "We know the numbers are against us and we are facing a big challenge.
"But we still believe that impeachment would be fought not only inside the halls of Congress but also outside. There's the church, schools, civil society and the many Filipinos who did not vote and do not support and not in favour of the policies under President Duterte."
Alejano has previously denied the government's claim that he was trying to destabilize the regime.