Duterte Orders Arrest of Opposition Senator, Reverses Amnesty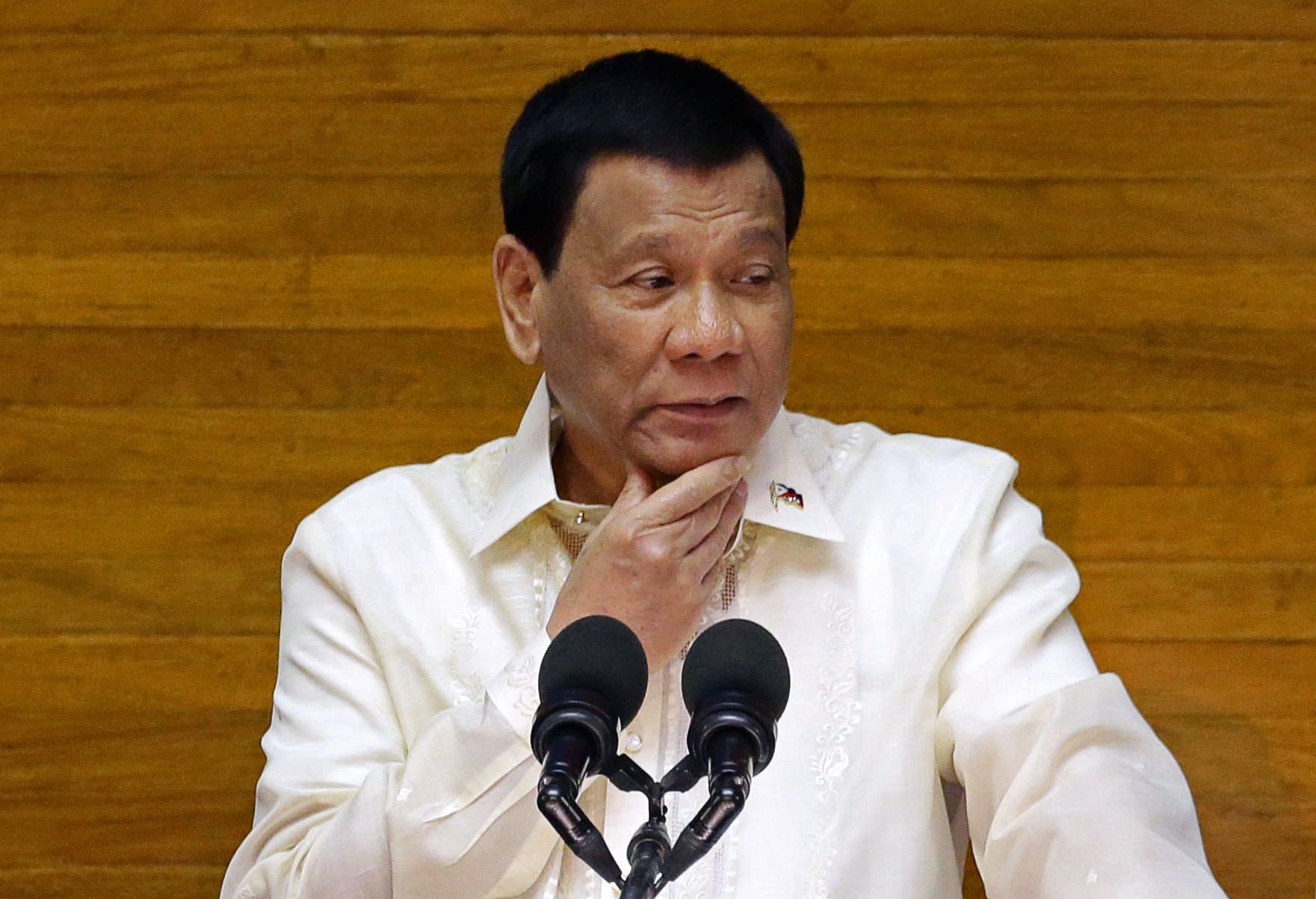 Philippine President Rodrigo Duterte has ordered the arrest of a senator who has been a vocal opponent of his brutal war on drugs.
Antonio Trillanes has accused Duterte of concealing assets and has called for indicting the president over the killings of thousands of criminals and drug dealers in a crackdown that has been criticized by human rights groups.
Now, Duterte has revoked an amnesty granted to Trillanes in 2010 and ordered police to arrest him and pursue charges, The Manila Times reported.
Trillanes told reporters it was "a stupid executive order" and described it as a "clear case of political persecution."
Trillanes had spent seven years in prison for his involvement in an attempted coup in 2003 against then-President Gloria Arroyo. He was pardoned and was sworn into office in 2011.
"Mr. Duterte is a dictator," Trillanes said, according to Reuters. "He does not respect institutions. That is why we're like this: Ordinary people are killed and critics are jailed."
If arrested, Trillanes would be the second senator detained by presidential order, joining Leila de Lima, a former justice secretary who is equally critical of the president. De Lima is accused of facilitating drugs deals in jails.
Duterte's spokesman Harry Roque denied that the order to detain Trillanes was politically motivated and said the president had shown "maximum tolerance for freedom of expression," according to Reuters.
He added that Duterte was enforcing the law by voiding an amnesty awarded as a political favor.
"[The amnesty] never was effective. There was nothing to undo. [Trillanes] did not ask for amnesty; it was given to him on a silver platter," Roque told reporters in Israel, where the president is visiting, Reuters reported.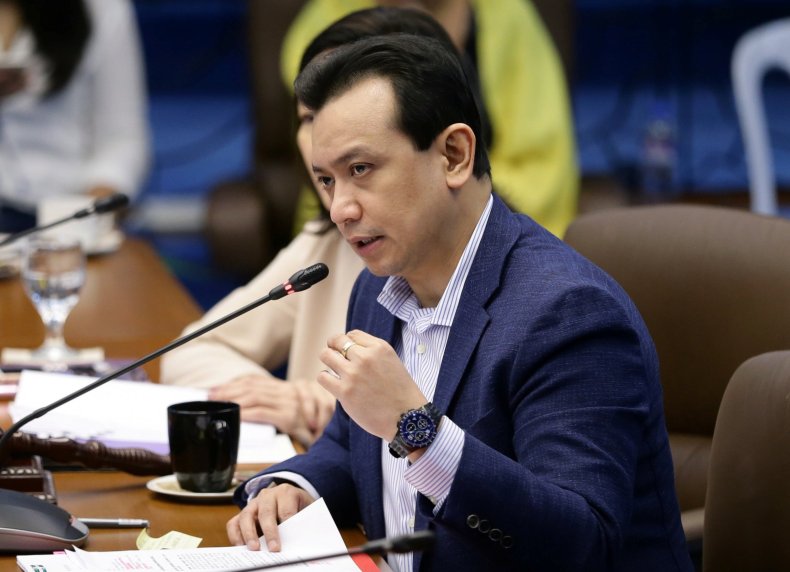 On Monday, Duterte met the Israeli Prime Minister Benjamin Netanyahu during the first visit by a Filipino head of state to the country.
His visit is expected to entail arms deals, and he will also visit the Yad Vashem Holocaust memorial. Israeli human rights figures have criticized the trip, in particular Duterte's meeting with President Reuven Rivlin.
Israeli lawyer Eitay Mack said it "is most inappropriate for a mass murderer, who supports rape, shooting in the genitalia of women and bombing schools, to meet the Israeli president," The Guardian reported.