Will Philippines' Rodrigo Duterte Plant Flag on Disputed Island?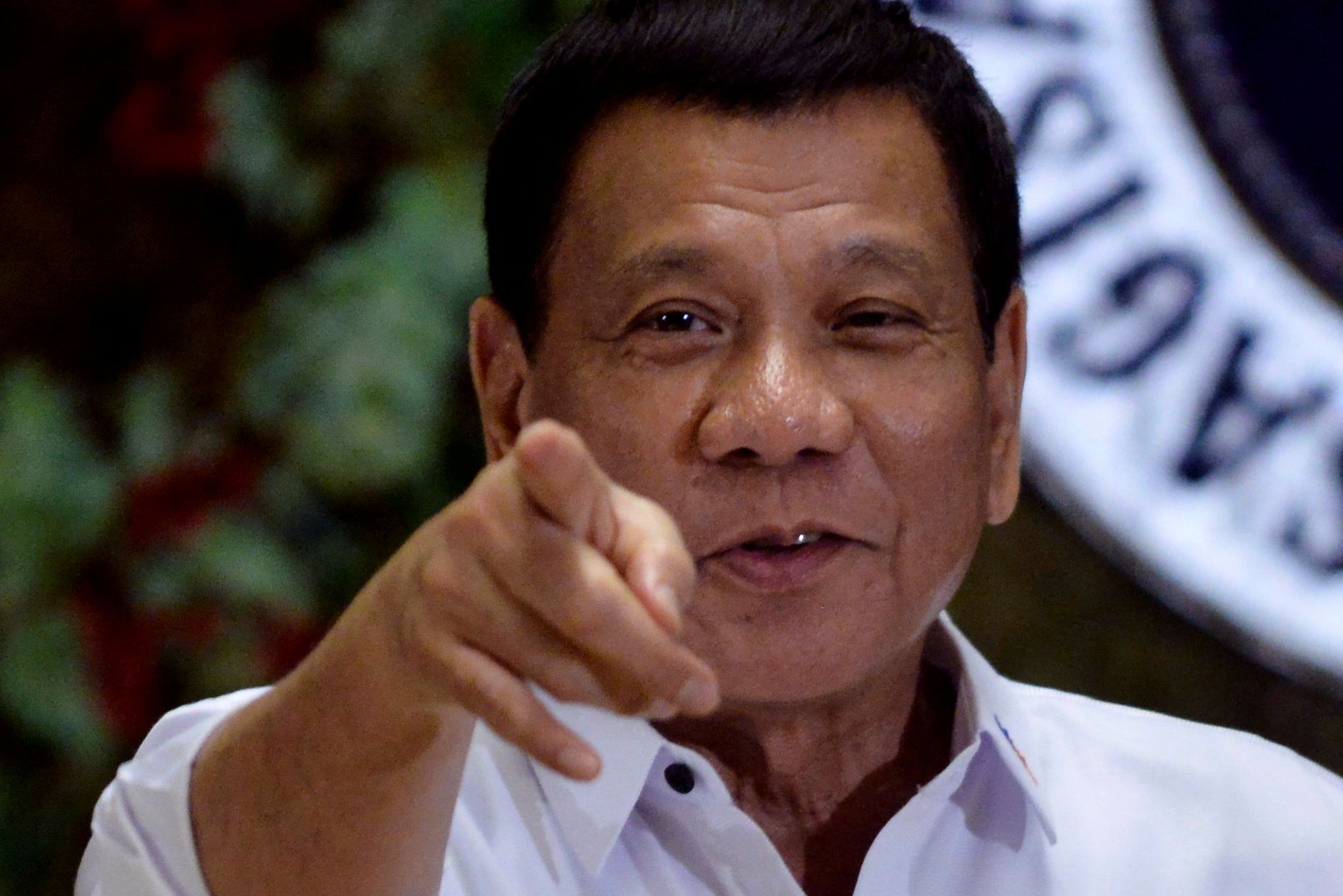 The Philippines' President Rodrigo Duterte joked he would "ride a jetski to a disputed South China Sea island and plant a Philippine flag on it" during his election campaign.
But in a press conference on April 6, Duterte said he may travel to the island of Thitu and plant a flag there.
The island is close to Subi Reef, one of China's seven man made islands in the Spratly island group. China has militarized some of the reefs, and the Philippines, along with Vietnam, Japan, and Malaysia, claim parts of the island chains as theirs.
Duterte told reporters he has ordered the military to build structures and raise the Philippines' flag in the islands. "I have ordered the Armed Forces to occupy all structures," he said, ABS-CBN reported.
The Philippines occupies nine "features", or islands and reefs, in the South China Sea, including a World War II-vintage transport ship which ran aground on Second Thomas Shoal in the late 1990s.
Duterte made his announcement at a military base on Palawan island, near the disputed waters, two days after Manila's acting foreign minister said China and the Association of Southeast Asian Nations had made progress on a framework for a code of conduct in the South China Sea.
The president's statement suggests he has made an about-turn on the matter. Last month, Duterte said it was pointless trying to challenge China's fortification of its man-made islands and ridiculed the media for referring to his comment that he would jet ski to one Beijing's reclaimed reefs.
"We cannot stop them because they are building it with their mind fixed that they own the place. China will go to war," he said. "People want me to jet ski. These fools believed me."