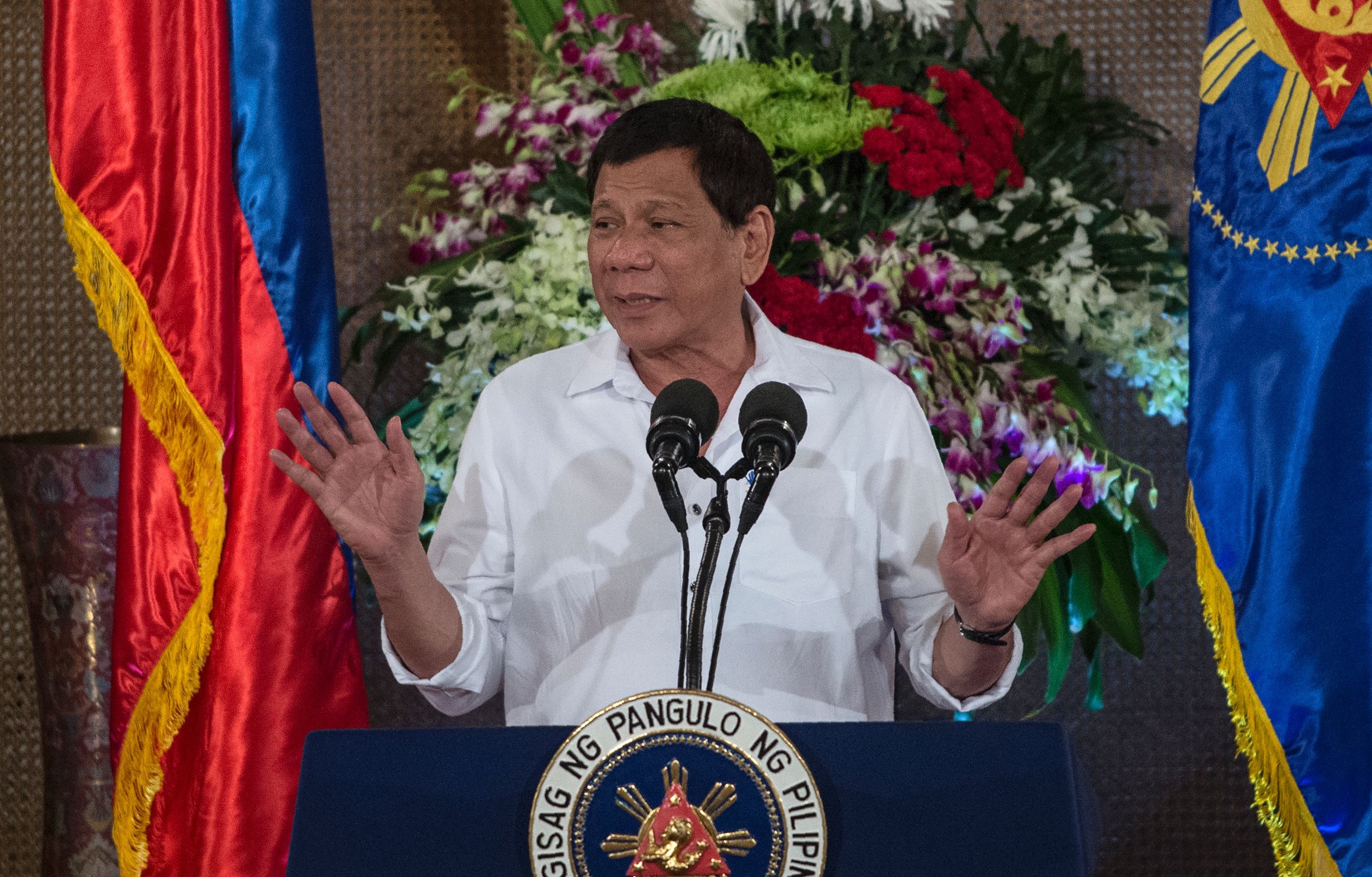 Philippine President Rodrigo Duterte reacted with his trademark candor to a U.S. lawmaker who promised to lead a protest against the firebrand leader should he visit the White House.
Duterte vowed he will never visit "lousy" America in his remaining time as president, or even afterward.
"I've seen America and it's lousy.... It would be good for the U.S. Congress to start with their own investigation of their own violations, of the so many civilians killed in the prosecution of the wars in the Middle East," he said, according to Reuters.
Duterte then threatened to conduct the investigation himself: "Otherwise, I will be forced to investigate you also. I will start with your past sins."
His comments followed Massachusetts Representative James McGovern's condemnation of the Philippine president's so-called war on drugs, in which thousands of alleged drug dealers have died in summary killings perpetrated by the authorities, and his call for an independent investigation.
"I certainly believe very strongly that a man with the human rights record of Mr. Duterte should not be invited to the White House. If he comes, I will lead the protest," McGovern said Thursday at a hearing of the Tom Lantos Human Rights Commission, which he co-chairs.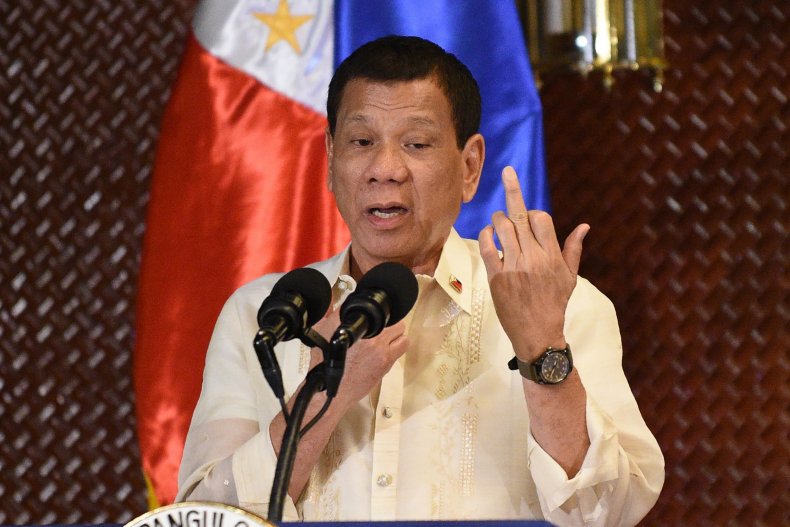 McGovern was referring to an invitation President Donald Trump extended to Duterte during a friendly phone call in April.
Trump congratulated Duterte for his "unbelievable job on the drug problem," according to transcripts of the phone call published by the Intercept in collaboration with Rappler. The U.S. president also promised to visit the Philippines in November.
At the time of the phone call, the White House had not indicated a date for the visit, and the Philippine leader did not publicly accept. Now he has strongly declined.