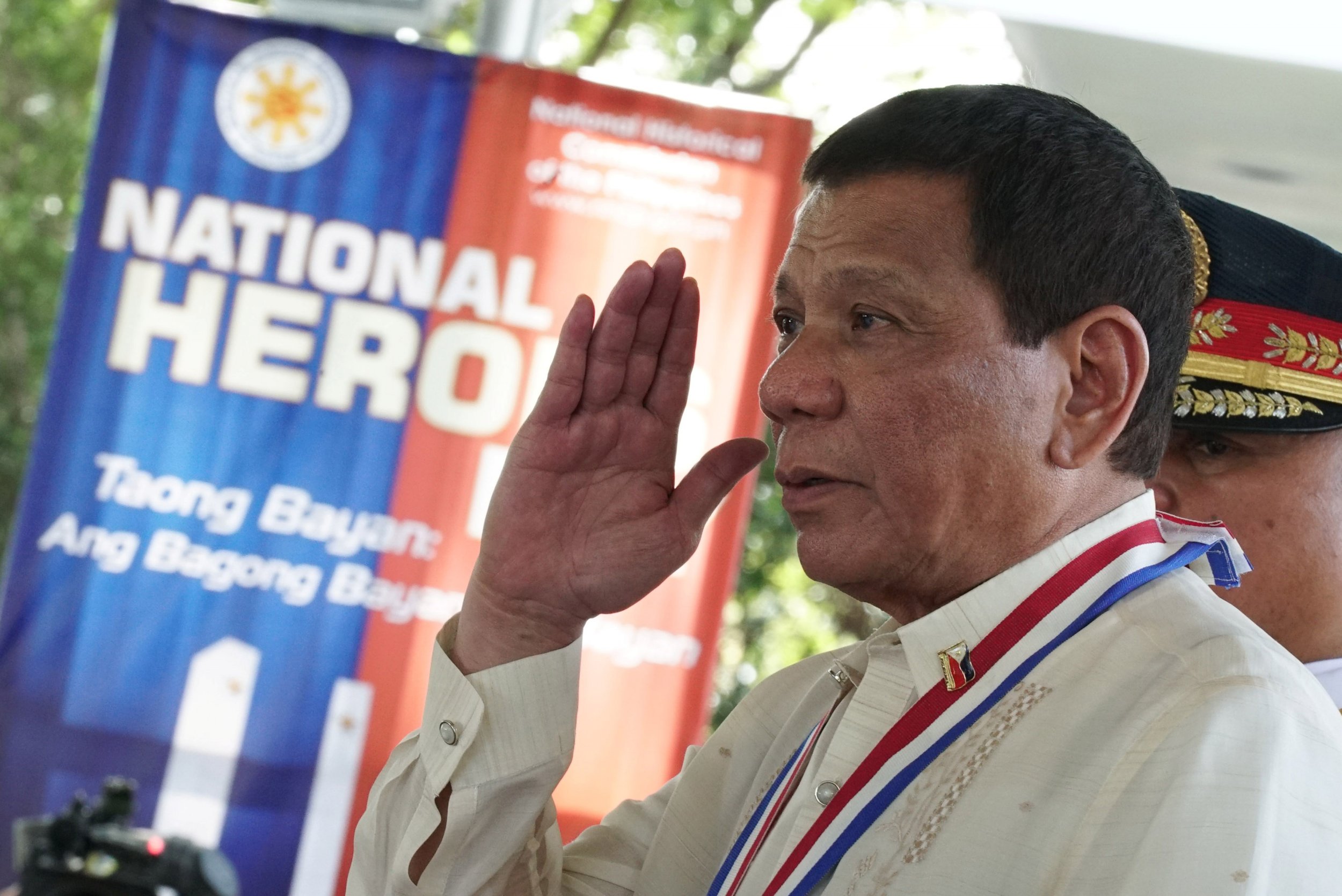 Philippine President Rodrigo Duterte said he'll tell President Donald Trump to "lay off" if the issue of the strongman's alleged human rights violations comes up when the leaders meet later this week.
"You want to ask a question, I'll give you an answer. 'Lay off. That is not your business. That is my business. I take care of my country and I will nurture my country to health,'" said Duterte, according to Reuters.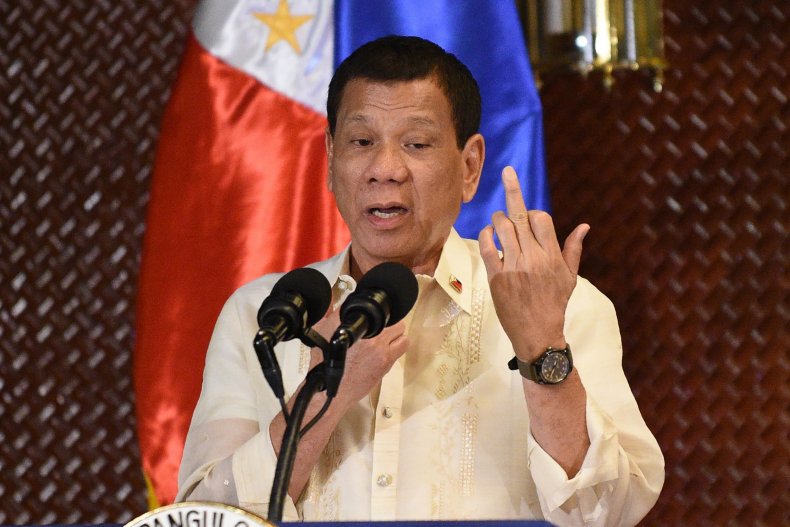 Trump has supported Duterte's tactics, which are unpopular among other world leaders. In May, he praised the Philippine president, saying he's doing "an unbelievable job on the drug problem."
But many other leaders around the world have denounced Duterte's war on drugs, which has killed thousands of Filipinos. Critics say that executions are happening without any accountability, and, in response to Duterte's brutal crackdown, human rights groups have pushed to remove the Philippines from the United Nations. But Duterte doesn't much care what the rest of the world thinks about his methods.
"We will be excluded in the UN? You son of a bitch. Go ahead. You are interfering in our affairs because we are poor," he said last month on TV, addressing unidentified world leaders. "You bullshit. We are past the colonization stage. Don't fuck with us."
Duterte and Trump are likely to discuss human rights and due process, according to Sung Kim, the U.S. ambassador to Manila. Now it seems that the possible discussion could lead to an explosive exchange. Before Trump's first presidential trip to Asia, he extended an invitation to Duterte to come visit the white House. Duterte did not accept, and later vowed that he would never visit the "lousy" U.S.
Trump is scheduled to arrive in Manila on Sunday, where he will attend a dinner honoring the 50th anniversary of the Association of Southeast Asian Nations. He and Duterte will meet the next day.