Duterte Tells Corrupt Cops: Resign or Fight Islamists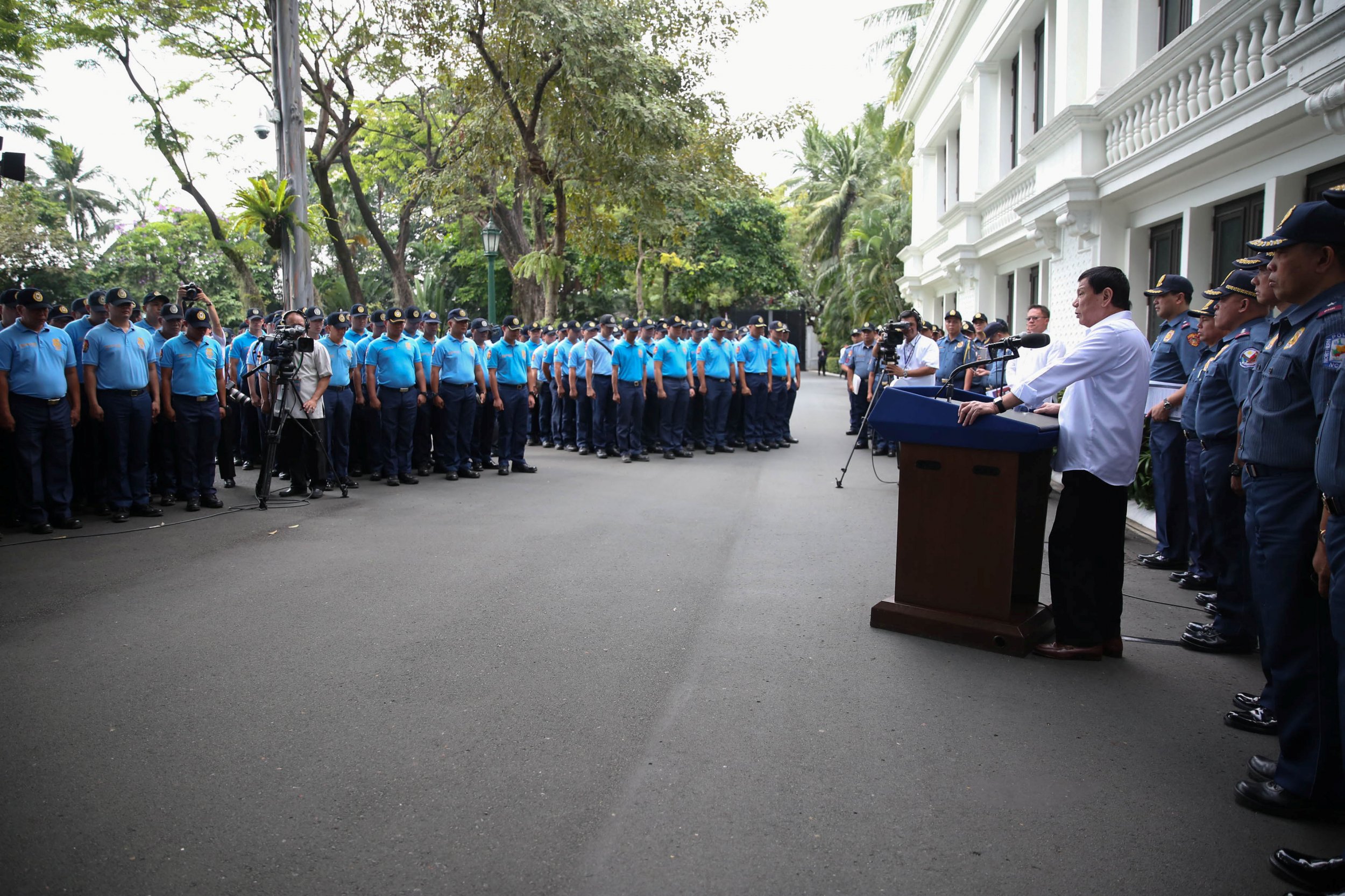 Philippines President Rodrigo Duterte threatened to banish 228 "crooked" cops to the region of Basilan as he castigated them on live TV Tuesday
Basilan has long been the focus of a Muslim insurgency, continued by the Abu Sayyaf group, which claims to be affiliated to the Islamic State in Iraq and Syria(ISIS).
Duterte described the police as "rotten to the core" as he informed them of their fate.
The police officers have been charged with crimes from illegal arrests to extortion. Regional police spokeswoman Inspector Kimberly Molitas said some were convicted drug users, ABC News reported.
Duterte said that if the officers chose not to resign, they would be given 15 days to ready themselves for deployment to Basilan, Tulu, or the Tawi Tawi province.
Duterte added: "If you survive, come back here. If you die there, I'll tell the police not to spend to bring you here and just bury you there," ABC news reported.
The probity of the Philippines National Police has come under presidential scrutiny since the murder of Korean businessman Jee Ick-jo in January. He was allegedly kidnapped by police and held for ransom and then murdered. Two officers are awaiting trial for the murder.