Duterte Wants To Help Trump Contain Kim Jong Un, North Korean Nuclear Threats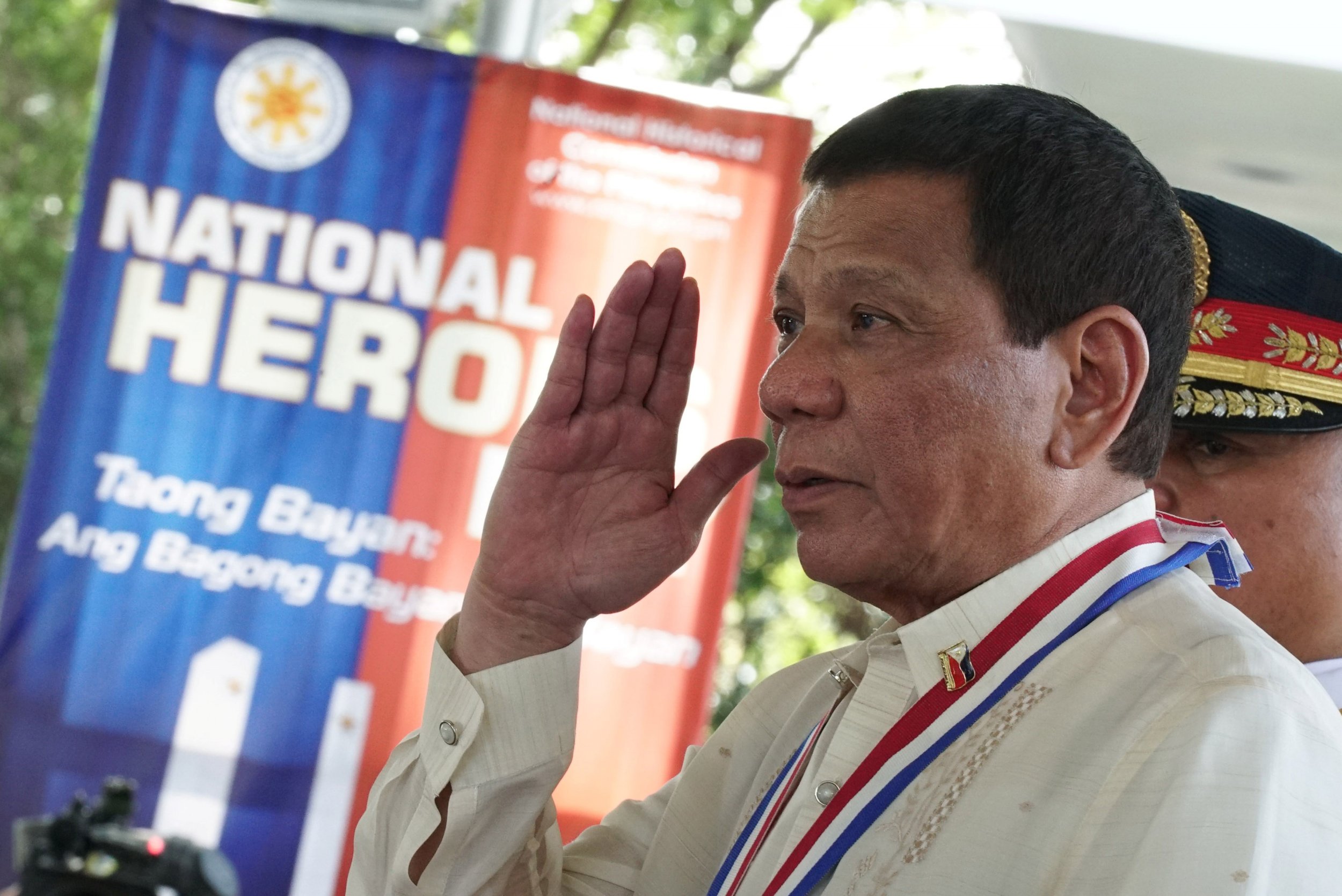 The violent president of The Philippines wants to help President Donald Trump contain another murderous strongman: North Korean dictator Kim Jong Un.
Philippines President Rodrigo Duterte said Sunday that he and Trump will focus on Kim's nuclear threats during their scheduled meeting in November. Duterte, who has been condemned worldwide for his brutal human rights records, said he even wants to join Trump and other leaders for a sit-down talk with Kim about nuclear war.
"We are worried. If anything can go wrong, it will go wrong," Duterte told reporters in Davao City, speaking on behalf of himself and Trump.
"A nuclear war is totally unacceptable to everybody."
Duterte said North Korea would be the highest priority in his first meeting with Trump, and that the two leaders are also planning to talk about terrorism and cracking down on drugs.
Neither Duterte nor Trump has indicated they will discuss Duterte's bloody stronghold on the Philippines, where he has overseen the deaths of more than 7,000 people since last year in a war against drug dealers and users. Duterte has denied any wrongdoing on his part, but human rights groups have said many of the killings have been extrajudicial.
It is also unclear if Trump plans to push back on the anti-American sentiments from Duterte, who said last year he wants a diplomatic "separation" with the United States in favor of relations with Russia and China.
Even as leaders and diplomats across the globe have denounced Duterte's reign of blood, Trump has so far shown him nothing but pleasantries.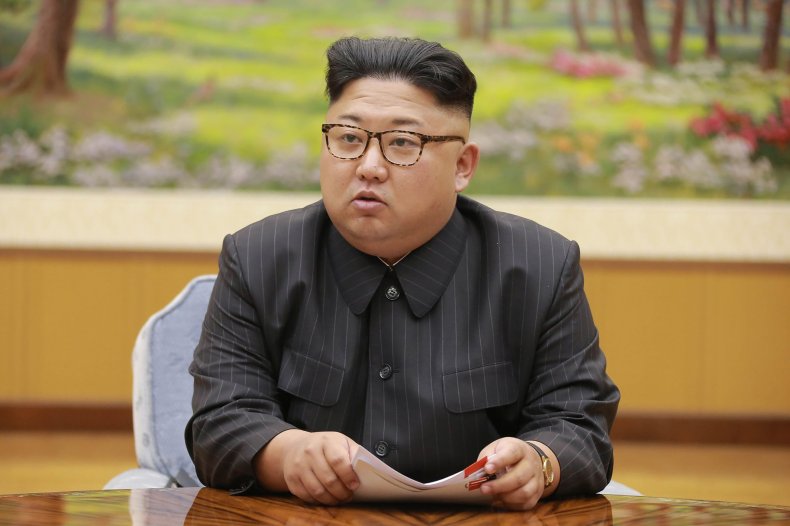 Trump in May told Duterte in a phone call that he was doing an "unbelievable job on the drug problem," and even extended him a White House invitation. Trump has made a habit in office of praising strongmen leaders, such as Duterte and Russian President Vladimir Putin, while refusing to speak out against their oppression of their citizens.
Trump is scheduled to meet Duterte in Manila at the end of an 11-day Asian tour in November, in which Trump will also visit South Korea, Japan, China and Vietnam.
Duterte said he wanted to see Trump and Kim sitting down with the leaders of Japan and South Korea, but there are no plans for any such meeting. He said Trump and other leaders want to make Kim realize that "nobody's threatening him, that there would be no war," and the U.S. will back down if Kim quiets his own threats of destruction.
North Korea will be the major theme of the tour, according to White House, as Trump is expected to ask its neighboring nations for help in containing Kim's nuclear threats. Trump has been leaning heavily on other nations, particularly China, to tame Kim with sanctions and diplomatic pressure as North Korea has ramped up its nuclear threats at the U.S.
Duterte has appeared eager to take down Kim, calling him a "son of a bitch" and a danger to other countries, but he has not announced any actions to repudiate the regime.