Off-Duty NYPD Officers Banned From Bringing Firearms to Pope Francis Events in NYC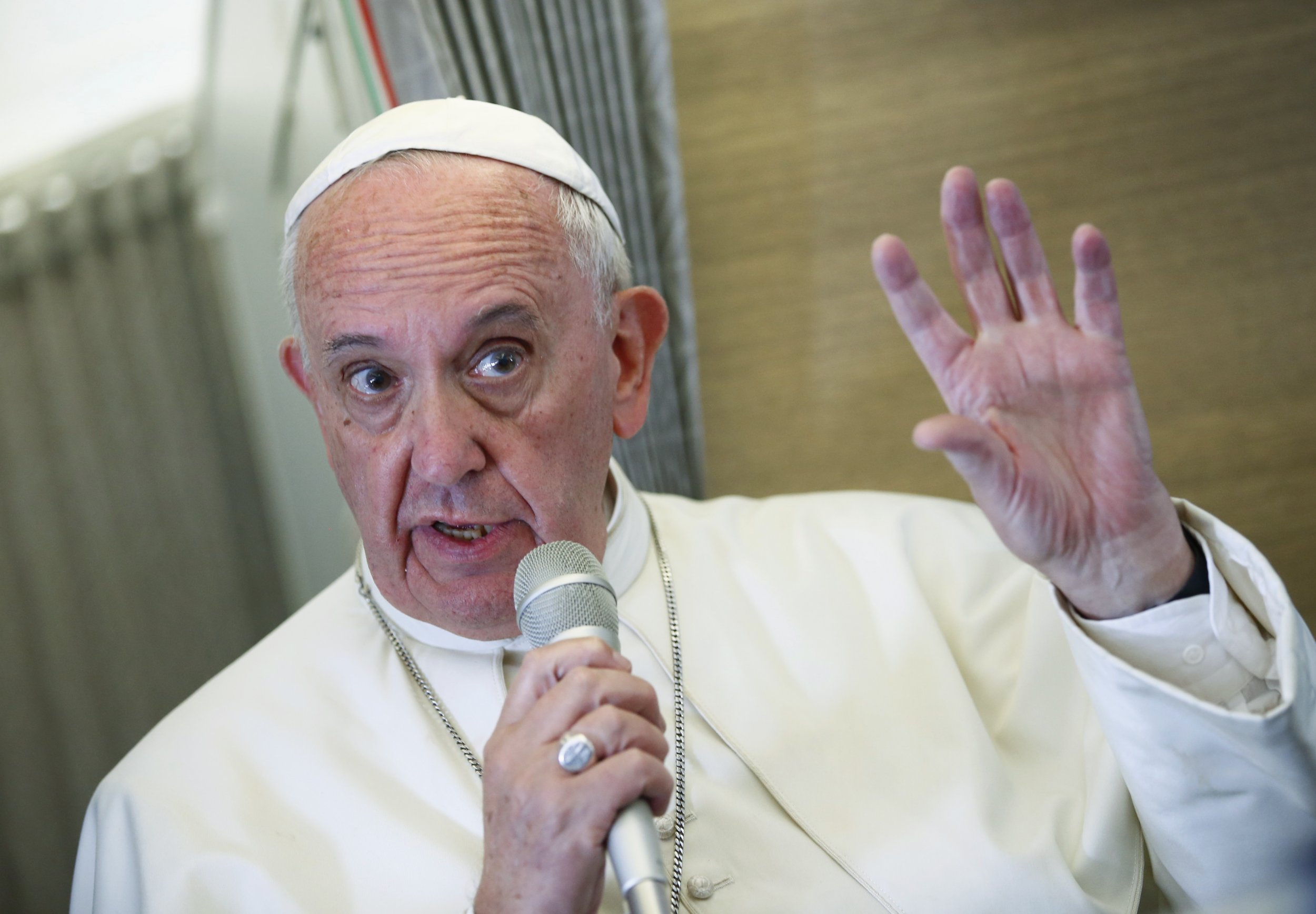 Off-duty members of the New York Police Department have been banned from bringing firearms to events with Pope Francis, according to a police order reviewed by Newsweek.
"Various city, state and federal agencies are involved in ensuring a safe and secure visit for his Holiness, as well as for members of the genreal public who plan to attend the various events associated with his visit," the order reads, noting all those who meet the pope will have previously been screened. "Therefore, all members of the service who plan to attend a papal event while off-duty are hereby advised that firearms will not be permitted." If a police officer brings a fiream to an event, they will not be allowed in.
The Patrolmen's Benevolent Association of the City of New York, the largest NYPD union, called this order "foolish" and "limiting."
"The message ordering New York City Police Officers to leave their weapons at home if they are off-duty and attending a Papal event is dangerous. Our officers are fully trained professionals who are on-duty around the clock and would represent additional response resources in the event of an emergency," PBA president Patrick Lynch said in a statement. "Limiting their ability to intervene is foolish and flies in the face of common sense and public safety. It reduces the city's ability to protect his Holiness, it doesn't enhance it."
Civilians carrying firearms will not be allowed to attend papal events either.