Dwayne Johnson is Not the Most Followed Person on Instagram—These Two Celebrities Beat Him
Dwayne 'The Rock' Johnson has surpassed 200 million followers on Instagram and while this is quite the feat, the former pro wrestler is actually not the most followed person in the world—contrary to popular belief.
In fact, there are just two people who have more followers than The Rock, and he may one day surpass them.
The two celebrities who have more followers than Johnson are Soccer star Cristiano Ronaldo and pop star Ariana Grande.
Portuguese athlete Ronaldo has the biggest Instagram following in the world at a staggering 238 million, while Ariana Grande holds the biggest worldwide female Instagram following with 203 million.
Johnson marked the 200 million milestone with a special video posted to Instagram.
Dressed in black-tie attire, the 48-year-old thanked his fans and shared some life lessons, encouraging those who follow him to always "speak [their] truth."
"Always speak your truth," Johnson wrote. "And when you do speak your truth—do your best to speak with dignity, compassion, respect, poise and empathy. Even when the conversations get uncomfortable—when you approach with respect and care - on the other side of discomfort - is clarity and progress."
Johnson said it was speaking his own truth which earned him the 200 million followers.
He added: "And the result of speaking my truth is I was just informed, I've surged past and blown by 200 MILLION FOLLOWERS on Instagram and over 300 MILLION FOLLOWERS across all platforms—officially becoming the #1 followed man in America. The #1 followed American man in the world. And most importantly, the #1 daddy at home."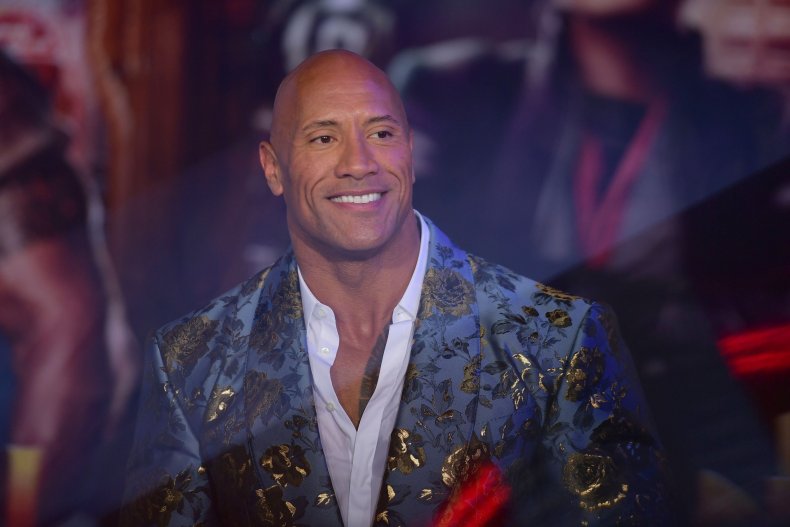 Earlier this month, Johnson caused a stir online when he endorsed Joe Biden for President with his video viewed almost three million times in just four hours.
Johnson said in the clip that he has "never publicly endorsed a presidential candidate or vice-presidential candidate in my life," adding: "You guys are both experienced to lead, you've done great things. Joe, you've had such an incredible career, and you've led, in my opinion, with such great compassion, and heart, and drive—but also soul."
Many of the Fast & Furious star's posts are super upbeat and cheerful. He also made headlines when he posted about his and his family's coronavirus diagnosis in September.
The actor explained that his daughters experienced "a little sore throat" but no other symptoms, but that he and wife Lauren Hashian had a "rough go."
"I can tell you that this has been one of the most challenging and difficult things we have ever had to endure as a family," he said in the video.