Dwayne Johnson Reveals He Wants To Be the Next James Bond
Dwayne Johnson has unveiled his ambition to become the next James Bond, after Daniel Craig officially hung up his tuxedo as 007.
With Craig making his final outing as Bond in No Time To Die, there has been relentless speculation about who will succeed him in the coveted role.
And Johnson has made it clear that he would like to be cast as the British secret agent, particularly as he has a family connection to the hit franchise.
In an interview with Esquire, the screen star, 49, revealed that his grandfather Peter Maivia played a villain in the 1967 Bond film You Only Live Twice.
The California-born star said: "Yes, my grandfather was a Bond villain in You Only Live Twice with Sean Connery. Very, very cool."
The wrestler-turned-actor added: "I would like to follow in his footsteps and be the next Bond. I don't want to be a villain. Gotta be Bond."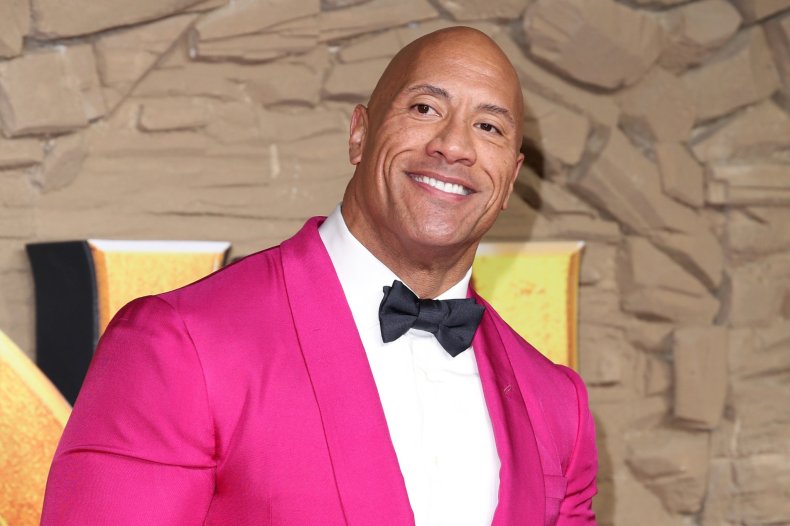 Sean Connery was the first actor to play James Bond in 1962's Dr. No, eventually handing the baton to George Lazenby, before stepping back into the role for Diamonds Are Forever in 1971.
Roger Moore showed that he likes his cocktails shaken, not stirred in 1973's Live and Let Die, while Timothy Dalton stepped in for The Living Daylights in 1987.
Pierce Brosnan became the next actor to jump behind the wheel of an Aston Martin, starting with GoldenEye in 1995, before handing over the reins to Craig, which kicked off his tenure in 2006's Casino Royale.
Numerous names have been floated over the years as to who might take on the role, with Idris Elba, Tom Hardy, Luke Evans, Tom Hiddleston, Richard Madden and Bridgerton's Regé-Jean Page being eyed by fans as possibilities.
There has also been speculation that actress Lashana Lynch could take on the role, making history as the first woman to play Bond.
However, in a September interview with the Radio Times in the U.K., Craig expressed his support of Bond remaining as the man he was written to be, while improving the quality of roles available to women of color.
When asked about his thoughts on the next Bond, he said: "The answer to that is very simple. There should simply be better parts for women and actors of color.
"Why should a woman play James Bond when there should be a part just as good as James Bond, but for a woman?"
Franchise producer Barbara Broccoli has expressed a similar sentiment when it comes to Bond continuing to be portrayed by men.
"James Bond is a male character," Broccoli told the Press Association. "I hope that there will be many, many films made with women, for women, by women, about women.
"I don't think we have to take a male character and have a woman portray him. So yes, I see him as male."
Broccoli stated in a separate interview with BBC Radio 4 that the casting process for the next James Bond will begin in 2022.