Dwayne 'The Rock' Johnson Mulls Presidential Bid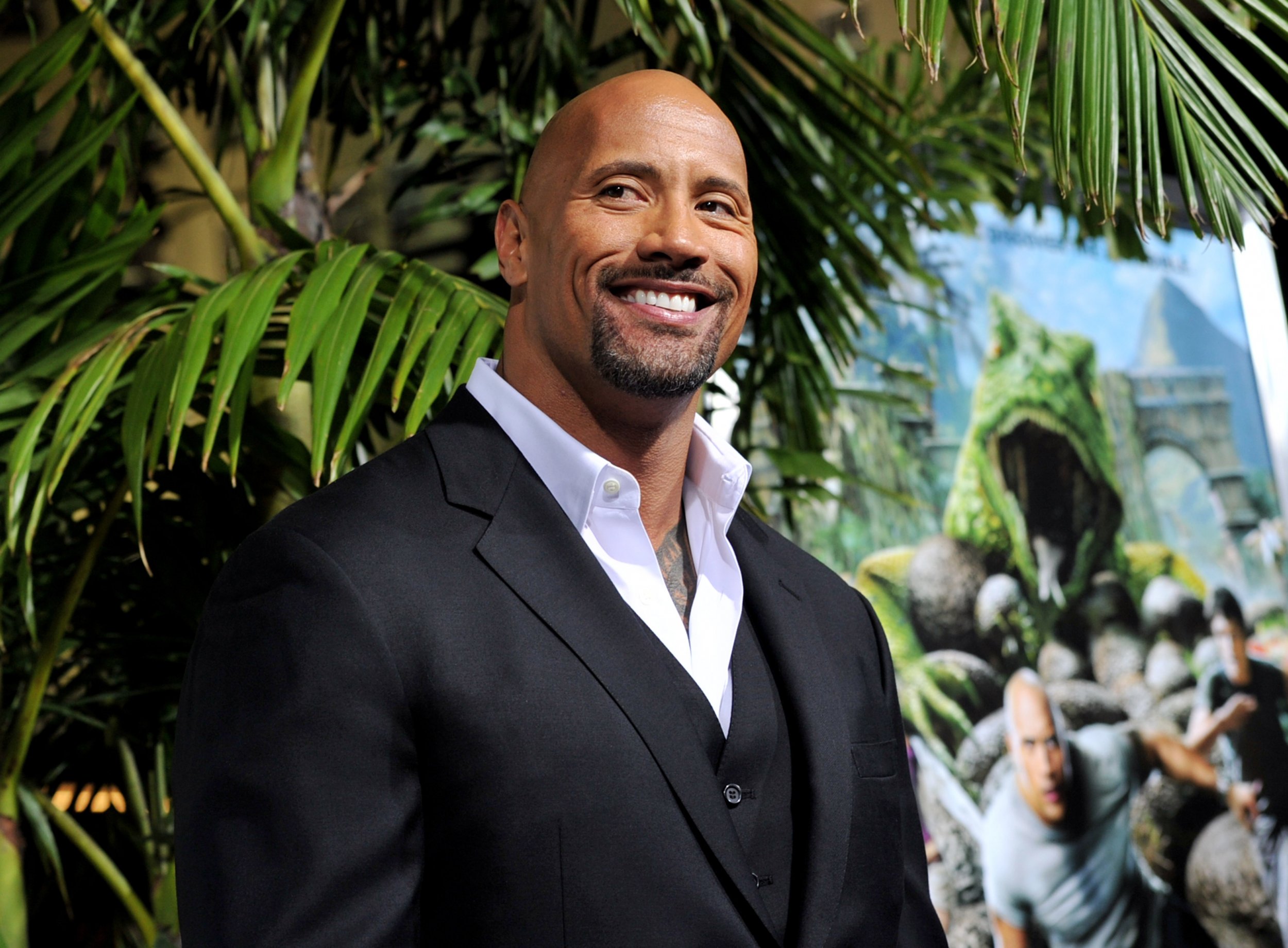 Actor Dwayne 'The Rock' Johnson has said there's a "real possibility" he will one day run for president of the United States.
Johnson, a wrestler-turned actor known best for his performances in The Fast and the Furious franchise, declared his political ambitions in an interview with GQ in which he also criticized President Donald Trump, who made the transition from showbiz to the White House after hosting reality show The Apprentice.
Johnson said that after reading a Washington Post article that argued that he was a viable candidate he began to seriously mull a run for the presidency.
"A year ago it started coming up more and more," he said. "There was a real sense of earnestness, which made me go home and think: 'Let me really rethink my answer and make sure I am giving an answer that is truthful and also respectful.'"
He said he did not want to give flippant messages: 'We'll have three days off for a weekend! No taxes!'"
Johnson said his campaign would be built on a message of inclusion.
"[If I didn't agree with someone] on something, I wouldn't shut them out. I would actually include them," he said. "The first thing we'd do is we'd come and sit down and we'd talk about it. I [would] take responsibility for everyone. Especially when you disagree with me. If there's a large number of people disagreeing, there might be something I'm not seeing, so let me see it. Let me understand it."
Johnson declines to express support for either Republican or Democrat parties, and says both the Clinton and Trump camps reached out to him for endorsement, which he did not give.
"I feel like I'm in a position now where my word carries a lot of weight and influence, which of course is why they want the endorsement," he said.
Of Trump's controversial attempt to ban immigrants from seven Muslim-majority countries, Johnson said "I completely disagree with it."
"I believe in our national security to the core, but I don't believe in a 'ban' that bans immigrants. I believe in inclusion. Our country was built on that, and it continues to be made strong by that. And the decision felt like a snap judgment … Within 24 hours, we saw a 'tail effect'. It grew to heartache, it grew to a great deal of pain, it grew to a great deal of confusion, and it had a lot of people scrambling."
Of Trump, he said "Personally, I feel that if I were president, poise would be important. Leadership would be important."
Johnson is the world's highest paid actor, earning $64.5 million from film roles in 2016. He would not be the first American to make the transition from show business to high political office.
Trump fronted NBC's reality television show The Apprentice between 2004 and 2015, and as president has continued to boast of his TV ratings and taunt his successor on The Apprentice , Arnold Schwarzenegger.
Schwarzenegger himself made the transition from Hollywood action star to Republican governor of California, serving from 2003 and 2011.
Ronald Reagan acted in westerns in the 1950s and 60s and served as governor of California, before being elected to the White House in 1981.