Dwayne Johnson Superhero Movie 'Black Adam' Delayed Due to Coronavirus
Dwayne Johnson has joined the ranks of superheroes at DC Extended Universe as the former pro wrestler has been cast in the upcoming action movie Black Adam.
But fans will be disappointed to learn that the film's production has been delayed due to the coronavirus pandemic—as Johnson just confirmed this week that he and his family have contracted the virus.
Producer Hiram Garcia opened up about the movie's progress, after filming was due to start this summer.
"COVID threw a curveball in a big way and readjusted everyone's schedule, but I think the easiest way to look at it is it simply pushed the entire industry's schedule a few months...," he told Collider.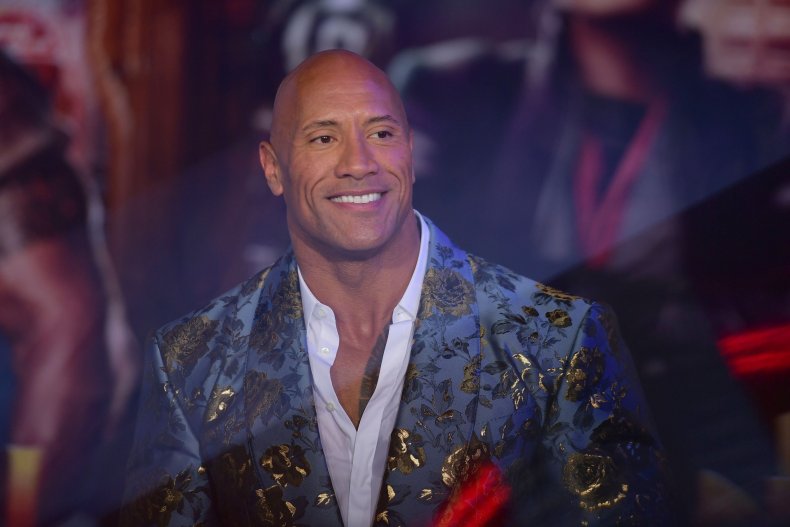 "We're planning to pick back up with Black Adam some time first quarter next year and hoping to lock that all down soon."
Garcia also described Black Adam as a "powerhouse," adding: "When you take a powerhouse like Black Adam and inject him into this DC cinematic universe you want to make sure you are putting characters around him that can really up the stakes."
DC's official description of the hero states that he is "one of the world's foremost wielders of magic" and "both hero and villain over a life that's spanned thousands of years."
Johnson himself recently shared a glimpse of his character on Instagram.
"You've waited long enough," he wrote. "As have I, thousands of years to be exact. The hierarchy of power in the DC UNIVERSE is about to change," Johnson posted on Instagram. "The man in black comes to crush them all."
The film also stars To All the Boys I've Loved Before's Noah Centineo as Atom Smasher and is set to be directed by Jaume Collet-Serra of The Commuter fame.
Johnson began preparing for the role back in January having said that being cast as Black Adam meant that his "superhero dreams have come true."
"As a kid, Superman was the hero I always wanted to be. But, a few years into my fantasy, I realized that Superman was the hero, I could never be. I was too rebellious. Too rambunctious. Too resistant to convention and authority," he explained.
"Despite my troubles, I was still a good kid with a good heart—I just liked to do things my way. Now, years later as a man, with the same DNA I had as a kid—my superhero dreams have come true," he said. "I'm honored to join the iconic #DCUniverse and it's a true pleasure to become, BLACK ADAM."
Fans of the Fast and Furious star were shocked to learn that the Rock himself had contracted COVID-19 despite being incredibly "disciplined."