Dwayne Johnson Reveals Battle With Depression: 'I Was Constantly Crying'
Dwayne "the Rock" Johnson might appear big, strong and tough in his many movie roles, but the 45-year-old has suffered from the harsh pangs of life just like the rest of us.
In a recent interview with British newspaper Express, Johnson opened up about his battles with depression and some particularly challenging times he experienced with his mother, Ata. In one instance, he witnessed her trying to commit suicide.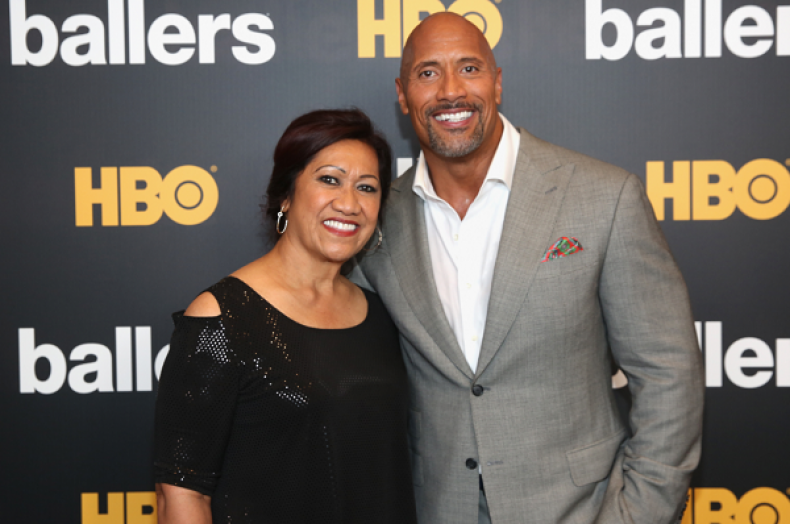 Johnson said he was just 15 years old when his mom tried to take her own life, shortly after they were evicted from their apartment. "She got out of the car on Interstate 65 in Nashville and walked into oncoming traffic," he said. "I grabbed her and pulled her back on the gravel shoulder of the road."
He noted that his mother "has no recollection" of the nearly fatal incident, but that frightful moment plagued him throughout his youth. "I reached a point where I didn't want to do a thing or go anywhere. I was crying constantly," Johnson explained.
Johnson thought his professional life was taking shape when he joined Canadian Football League team Calgary Stampeders in 1995. But depression started creeping back in when he was cut from the team just two months into the season. Adding insult to injury, he said his girlfriend at the time broke up with him shortly after his football career ended. "That was my absolute worst time," he continued. It wasn't until he started pursuing a professional wrestling career that he managed to find the strength to carry on.
Today, Johnson has a number of World Wrestling Entertainment titles and movie roles under his belt, and he was the second highest paid actor in 2017. All that fame has given Johnson (and his mother) an opportunity to use those past dark moments to inspire others and help them overcome their battles with depression.
"We both healed, but we've always got to do our best to pay attention when other people are in pain," he said. "We have to help them through it and remind them they are not alone."