Dwayne 'The Rock' Johnson Movies Ranked from Worst to Best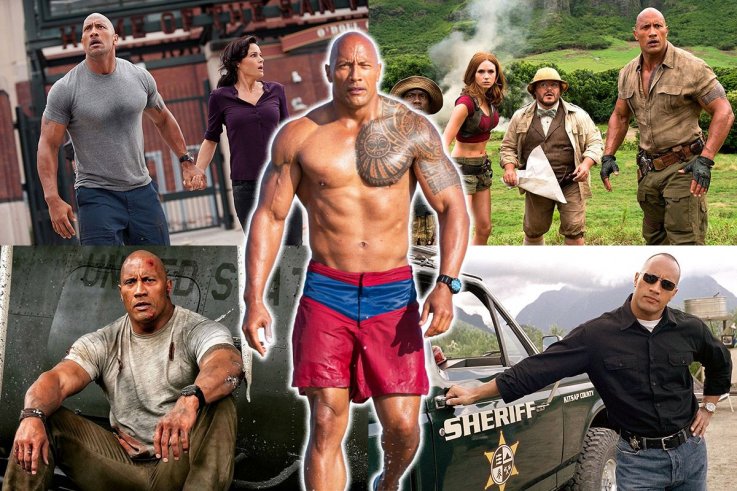 Dwayne Johnson had an unlikely route to the Hollywood A-list. After achieving acclaim as a WWE wrestler, he managed to successfully transition into acting, slowly working his way up from low-rent action flicks to become one of today's major male actors. Forbes says he was the second highest-paid actor of 2018, pulling in a $124 million paycheck that year alone, almost twice as much as he made in 2017.
What's the secret to his commercial success? His devoted fanbase is partly behind it—Johnson has been in the public eye since he joined the WWE (then the WWF) in 1996. Even in his wrestling days, he leveraged his charismatic and likable persona to become a crowd favorite, even while his wrestling persona was technically a villain.
This popularity and wide name recognition helped secure roles in action movies like 2001's The Mummy Returns and 2002's The Scorpion King. Both movies were huge commercial successes, a seal of approval from fans who wanted to see the star outside of the ring.
His career was given another boost when he joined the Fast and the Furious universe for its fifth outing in 2011. His presence helped revive the flagging franchise—he's appeared in all the sequels since.
Through social media, he's managed to feed his image as an affable everyman, and he's now the fifth-most-popular person on Instagram, with 122 million followers. Aside from developing his own personal brand, this strong online presence is key to his commercial success; according to Forbes, it can be used to promote his movies, and helps him "negotiate an extra seven figures atop his standard contract for promotion."
Despite only having made a handful of critically-approved movies, Johnson is hugely bankable. The 31 movies in which he had a substantial role have taken more than $3.6 billion at the U.S. box office. His only flop was 2006's Southland Tales—director Richard Kelly's follow-up to Donnie Darko—which took just $275,380 on a budget of $17 million.
At 46 years old, Johnson remains as prolific as ever, with eleven projects in the pipeline. Perhaps the most intriguing of these is The King, due for release in 2020, in which he is set to play Kamehameha Kūnuiākea, the founder of Hawaii.
Using data from critical review aggregation websites Rotten Tomatoes and Metacritic, as well as user-submitted reviews from IMDb, we've ranked all of Johnson's movies, from worst to best.