Dwayne 'The Rock' Johnson is currently the third-most backed person to run for president in the 2020 election, according to U.K. bookmakers.
Betters have been showing their support for the actor since his fiery speech yesterday in which he lambasted Donald Trump in response to the widespread protests taking place across the country following the death of George Floyd.
Bookmakers currently have 'The Rock' priced at +40000, which suggests there's only a 0.2 percent chance the WWE star will win the 2020 Election. Which kind of makes sense, seeing as he's not even running.
According to odds aggregator site OddsChecker, Johnson has been the third most backed candidate in the market, accounting for 3.34 percent of all bets, since he posted his impassioned "Where are You?" speech.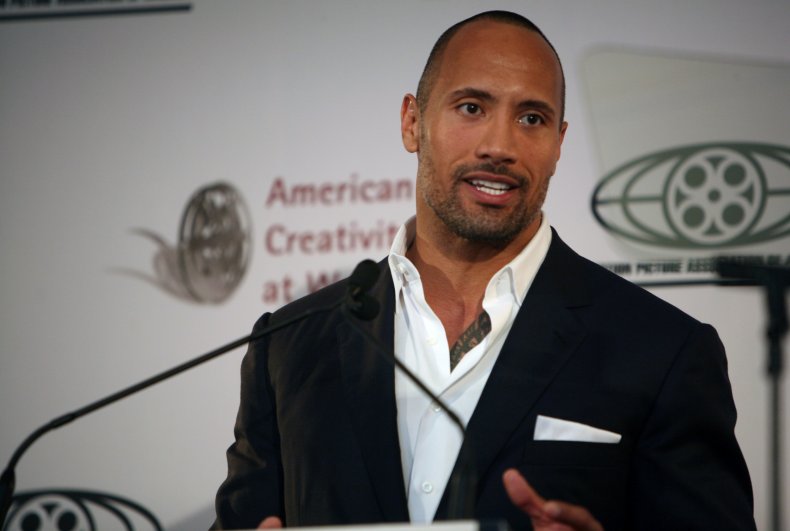 Trump was replaced by Democratic candidate Joe Biden as the favorite in the 2020 U.S. Election betting market earlier in the week.
No stranger to delivering passionate speeches, the former pro wrestler is one of the most-followed people on Instagram, with a staggering 185 million followers, making him one of the most influential people in the world.
Although he tends to tone down his interest in politics, Johnson has "not ruled out" a possible presidential run one day, telling Rolling Stone in 2018: "I'm not ruling out the idea if I could make a bigger impact somehow, or potentially surround myself with good people."
Johnson, 48, has been using his enormous platform to speak out against racism and police brutality this week in the wake of the death of George Floyd.
On Thursday, he called out President Trump in a powerful speech, which was labeled "presidential" by many fans.
"Where is our leader at this time when our country is down on its knees, begging, pleading, hurt, angry, frustrated, in pain with its arms out, just wanting to be heard?" he asked.
"Where is our compassionate leader who's going to step up to our country who's down on its knees, and extend a hand and say, 'You stand up, stand up with me because I got you. I hear you, I'm listening to you...'"
Last week, the Hobbs & Shaw actor spoke out against police brutality when he shared a photo of Floyd's dying words—"I can't breath"—and asked for more accountability.
"But when a man is handcuffed, on the ground, no longer a threat, with your brothers in arms standing around watching and he struggles to say, 'please I can't breathe' when your knee is on his neck..,not his back, but his neck—cutting off his air. Cop code must become moral code. Ethics code. HUMANITY code," he wrote.