Manchester United News: Former Striker Names Teammate As Louis Van Gaal Replacement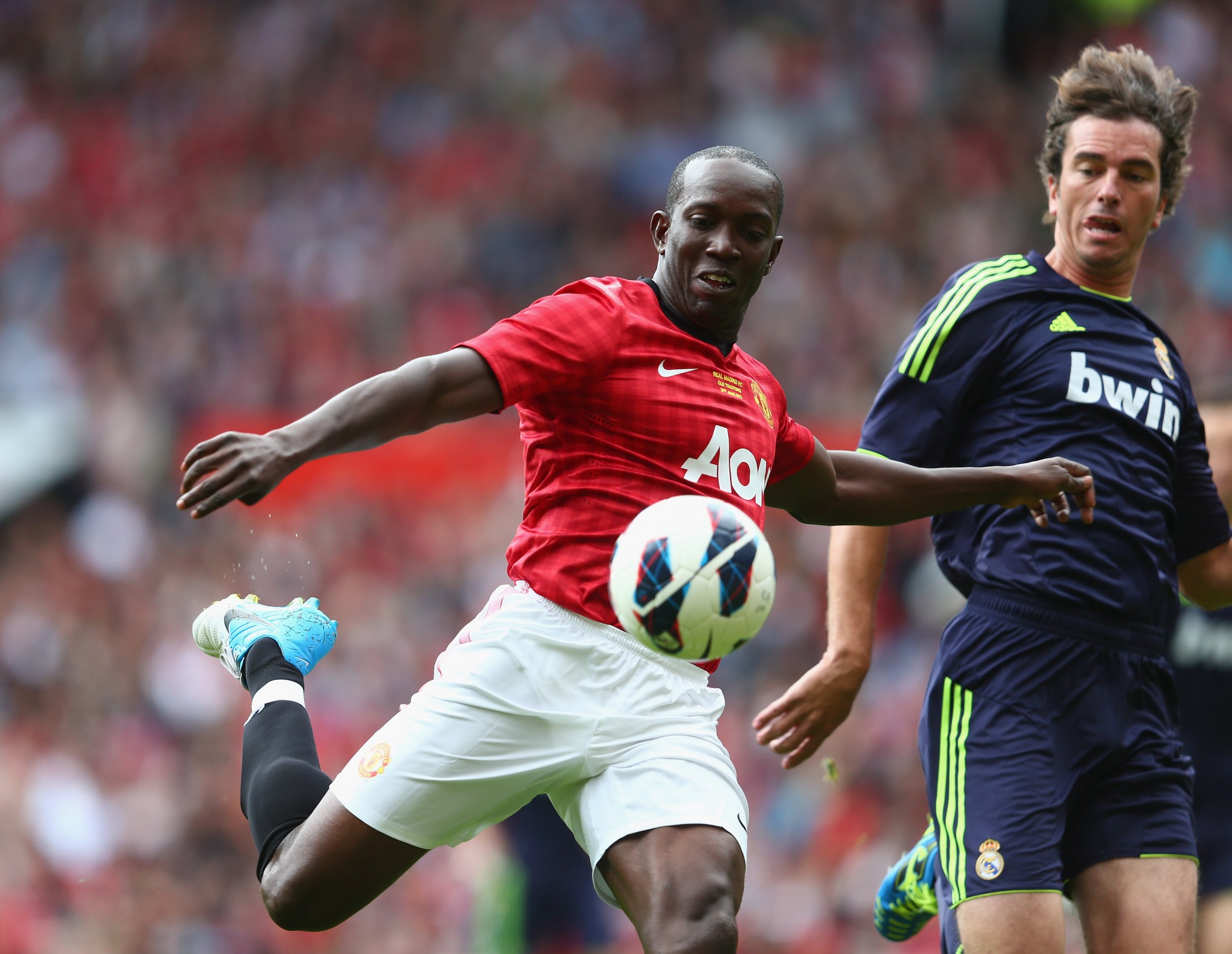 Dwight Yorke knows who he wants to manage Manchester United next season - and it isn't Jose Mourinho or Louis Van Gaal.
Speaking to 888sport.com, Yorke, the former United striker, branded current manager Van Gaal's style of football this season "unacceptable" and then revealed he would like a former teammate to take over at Old Trafford.
"For Manchester United now there is no candidate out there," Yorke said. "You have to accept that Jose Mourinho has been a great manager but if there is a change of manager at Manchester United and Van Gaal goes, then it will be Ryan Giggs.
"If he can't make the step up after three years, after seeing all he has seen, then when? After ten? There is only one candidate. There is no question in my mind who should get the job."
Yorke, who has worked as a pundit since finishing his playing career in 2010 with Tobago United, starred for United in the 1990s, scoring 66 goals in 152 games for the club and forming a particularly fruitful partnership with Andy Cole during the treble-winning season of 1998-99.
But he has had to watch a series of increasingly dour performances this term from his former team, with Van Gaal coming under increasing pressure since Christmas as United has looked more and more likely to miss out on the UEFA Champions League for next season.
"It isn't good enough what is happening at the football club and we can point the finger at the manager most of the time but the reality is that the players aren't performing or doing anything significant," Yorke said. "They are huffing and puffing and too many players are having too many average games. It is just not Manchester United.
"The Manchester United way has not been there for nearly two years now. We understand there is a transitional period and we accept that. But what we don't accept is where we are and the way we play. The type of football is just not acceptable."
United faces a difficult task on Thursday night as it seeks to turn around its UEFA Europa League Round of 16 tie against Liverpool at Old Trafford, before facing Manchester City on Sunday at Etihad Stadium.