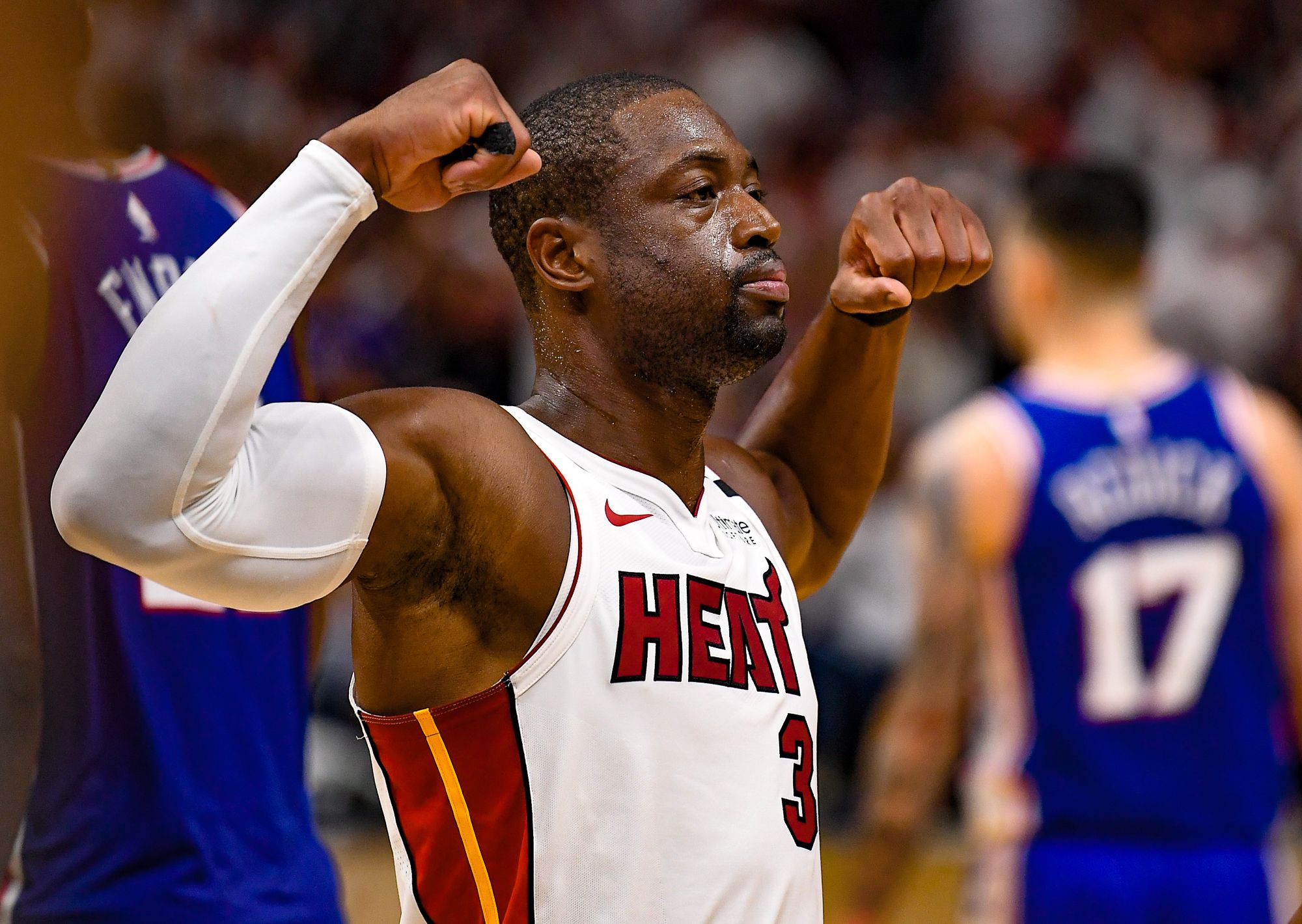 Dwyane Wade will return to the Miami Heat for one more season before calling time on a glittering NBA career, the point guard announced on Sunday.
In a video released on his YouTube channel, the three-time NBA champion revealed he will return to South Beach for a 16th and final NBA season, which he described as "one last dance."
"Whether they've been good or whether they've been bad, I got here because I've done things the way I feel is right for me and right for my family […] I feel it's right to ask you guys to join me for one last dance, for one last season," the NBA veteran said.
"This is it. I've given this game everything that I have, and I'm happy about that, and I'm going to give it for one last season. Let's enjoy it. Let's have some joy in this last season. Let's push this young team."
Wade, who is expected to sign a $2.4 million deal later this week, is the greatest player in Heat history and is the franchise's career leader in games played, points, assists and steals.
According to the South Florida Sentinel, the deal will count only $1.5 million against cap and tax, which could make it possible for the Heat to escape the luxury tax this season.
The 36-year-old's future had been subject of speculation throughout the summer, amid reports he could sign a lucrative deal with a team in the Chinese Basketball Association.
In July, ESPN and Sportando both suggested Wade was offered a three-year deal worth $25 million by the Zhejiang Golden Bulls, but the 2006 NBA Finals MVP opted to remain in the U.S. instead.
According to The Associated Press, Wade gave serious thought to the option of retiring until last week, when Heat coach Erik Spoelstra was among those who convinced him to play on.
For their part, the Heat kept one spot open on their preseason roster, which indicated they both hoped and expected the veteran to commit to play for another season.
After spending his first 14 NBA campaigns in Miami, Wade signed with the Chicago Bulls in July 2016. His adventure in his hometown was short-lived, as he signed for the Cleveland Cavaliers in September last year, before returning to Miami in February as part of a major trade set organized by the Cavs.
Since returning to Florida, Wade averaged 12.9 points per game while coming off the bench, including a season-high 28 points in 23 minutes in Game 2 of the first-round playoffs series in Philadelphia against the Sixers.
The Heat won 44 games last season and while they have not made any major moves in the offseason, they will again be targeting a playoffs spot in the upcoming campaign.
About the writer
Dan Cancian is currently a reporter for Newsweek based in London, England. Prior to joining Newsweek in January 2018, he was a news and business reporter at International Business Times UK. Dan has also written for The Guardian and The Observer.