Dwyane Wade Makes Surprise Appearance at Marjory Stoneman Douglas High School Graduation in Parkland, Florida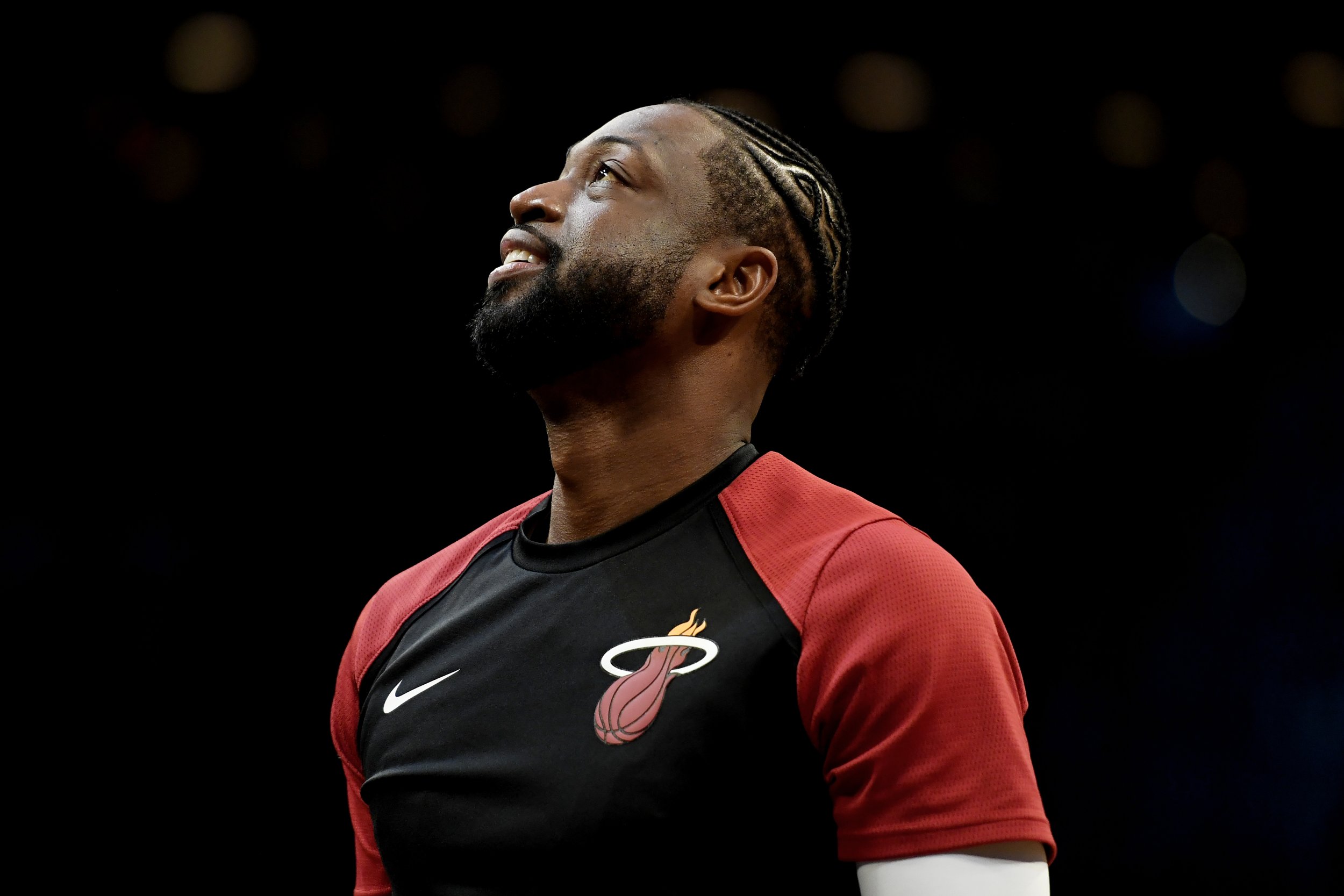 Recently retired basketball star Dwyane Wade made a surprise appearance this weekend at the graduation ceremony for the Marjory Stoneman Douglas High School class of 2019, speaking to the students and congratulating them on their achievements.
It's not the first time the former Miami Heat player made an appearance at the school, where 14 students and three faculty were killed and 17 others were wounded on Feb. 14, 2018. Wade referenced his former visit in his speech.
"I remember pulling up, and seeing a few security guys outside. I remember being met by one of the staffers. I remember us walking to the school, and I remember hearing absolutely nothing. I remember thinking to myself, 'I've never heard this kind of silence before in my life.'"
Wade continued: "I grew up in inner-city Chicago, and I've experienced a lot of things. But I've never experienced anything to the magnitude that you guys just experienced. I remember being surprised that everyone was excited to see me."
He then described feeling "butterflies" in his stomach while witnessing the burgeoning activism of the Stoneman Douglas student body, who rallied for gun control in the aftermath of the shooting and have continued to work for gun safety causes.
The basketball player's first impromptu visit came after he heard that one of his fans, Joaquin "Guac" Oliver, had died in the shooting. The 17-year-old was eventually buried in a jersey bearing Wade's name, according to the Sun Sentinel.
Aside from surprise appearances, Wade, who retired in April, has worked to assist the Parkland community via other altruistic avenues. He sponsored the creation of a local "Parkland 17" art exhibition, which he said was his way of "honoring" the fallen students and faculty. Along with his wife, actress Gabrielle Union, he donated $200,000 to the March for Our Lives demonstration that took place just over a month after the attack.
His efforts to boost morale and help the community earned him the NBA Cares Community Assist Award in April 2018.
Some of the high school students who became national gun control advocates in the aftermath of the shooting graduated at the ceremony, including senior class president Jaclyn Corin. The March For Our Lives member, who will soon attend Harvard University, addressed her peers in a speech.
"Despite our past, we made it," she said. "...Not only have we been challenged academically, but emotionally, forced to endure the unthinkable, and yet here we are. We finally made it to today, and I just want to say that we have a role to play."
She continued: "We must always remember that we have a home at Douglas, a community that loves us."