Dying John Neville Cried 'I Can't Breathe' As Officers Pinned Him Down for 12 Minutes
A judge has released video footage of the lead-up to John Elliott Neville's death. Neville died in North Carolina after being restrained by detention officers for 12 minutes.
The bodycam footage, taken inside Forsyth County Detention Center in Winston-Salem, shows Neville being restrained by five jailers, as he struggles and pleads for help. He repeatedly says "I can't breathe" while face down in a cell.
Reports state Neville's limbs were folded in a "hog-tie" position. Neville said "I can't breathe" more than 29 times in the footage and clearly asks for help numerous times.
In the footage we see Neville being wheeled through the prison on December 4, 2019, to receive medical treatment. When Neville is later put in a cell, deputies try to unlock his handcuffs, but the key breaks. The correctional officers attempt to use bulk cutters to remove the cuffs, but can't get through the chain. The inmate is continually restrained while officers locate a key.
Neville's pleas become groans, until no sound can be heard from the inmate at all, and he appears unresponsive. The guards strip off the inmate and leave the cell. The inmate appears not to be breathing. Correctional staff re-open the cell and the nurse attempts to resuscitate him but fails. Neville was later officially pronounced dead at Wake Forest Baptist Medical Center in Winston-Salem. The cause of death was announced as a brain injury.
Last month the five former detention officers involved, as well as a nurse, were charged with involuntary manslaughter over Neville's death.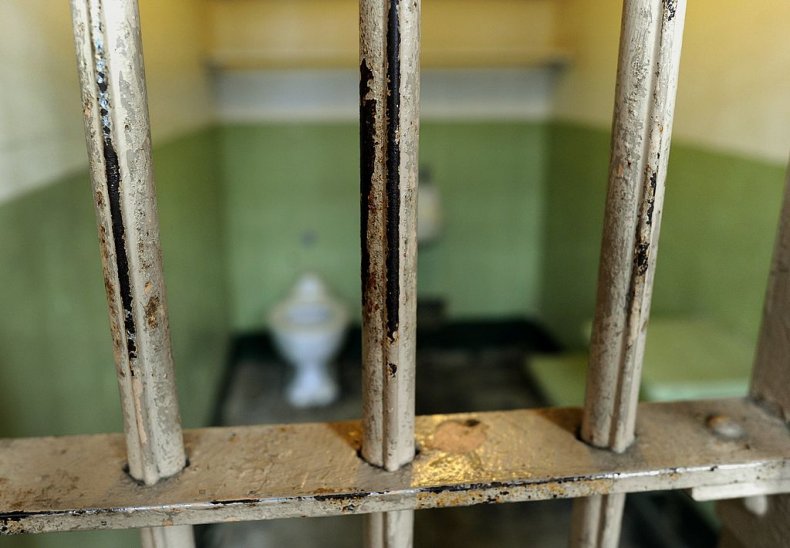 Forsyth County Sheriff Bobby Kimbrough offered a statement during a news conference; "While mistakes were made that day, the truth is the truth."
"Your father has changed the way health care will be dispensed at the Forsyth County Detention Center as well as how it will be dispensed throughout this region," said sheriff Kimbrough to Neville's son. The sheriff plans on naming a section of the jail after Neville if the family give their permission.
Neville died three days after Kernersville police arrested him on a misdemeanor assault charge in Guilford County.
The disturbing footage of the restraints that led up to Neville's death can be viewed here.
Newsweek has contacted Forsyth County Detention Center for further comment on the incident and the newly released video footage.
The Forsyth County Sheriff's Office Law Enforcement Detention Center is an adult maximum security facility with a capacity of more than 1,000 inmates.