'Dying Light 2' Gets New Narrative Lead and Devs Say News Is Coming Soon
Dying Light 2 has seemingly endured a rocky development cycle since being unveiled at E3 2018, but its publishers at Techland want you to know the project isn't dead yet. Despite losing Narration Designer Paweł Selinger earlier this week, a statement has been issued that the role has been filled and that a development update on the title will be coming soon. The news was reported by Wccftech Friday evening.
In the statement, Techland representatives discussed the departure of Selinger and named the person who will be filling in for him.
"Paweł Selinger, who has been the narration designer for the last two years, decided at the end of 2020 to end his cooperation with Techland and to pursue his further career elsewhere," the statement reads. "Paweł spent most of his professional life at Techland and he, among others, takes credit for the success of the series Call of Juarez. He left a large piece of himself with Dying Light 2, as he worked on the project from the very beginning. His duties, ie. the narrative department, were taken over by Piotr Szymanek in October 2020." Perhaps most importantly, the studio also confirmed "we will be sharing exciting news about Dying Light 2 soon!"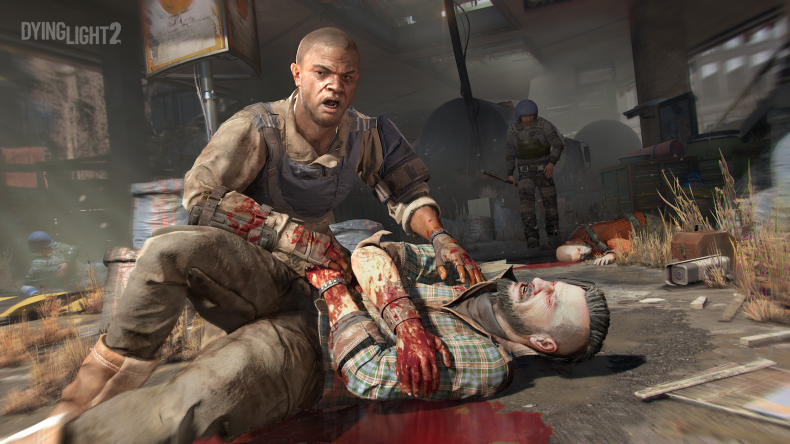 While Selinger has reportedly been working on Dying Light 2 since the project's inception, his role as narration designer came to prominence following the departure of previous writer Chris Avellone in June of last year. Avellone parted ways with Techland following a wave of sexual misconduct allegations taking place across multiple projects. That story, Techaland's silence on development and the game's delay out of its 2020 release window, has led many to assume the project is in some form of creative flux. While that may or may not be true, this new statement from Techland suggests the Dying Light 2 news drought may be ending soon.
It should also be noted that, contrary to previous reporting on the subject, Selinger was not currently taking on the role of art director for Dying Light 2. Those responsibilities were being handled by Eric Cochonneau as of November 2019.
Dying Light 2 is the sequel to the surprise 2015 hit Dying Light. The game that debuted in the early days of the PS4 and Xbox One has since enjoyed five years of steady DLC support, continuing as recently as this past summer. In December of 2019 it was reported that more than 17 million people had played the game. Dying Light 2 intends to build off that successful foundation by following the story of a new protagonist named Aiden Caldwell. In previous demos developers discussed Dying Light 2's choice-based narrative as one of its most critical elements. Certain quests, encounters and even entire areas of the map could potentially change based on individual decisions. It remains to be seen to what degree those features will make it to the finished game, but we may learn more about that over the coming months.
Dying Light 2 is in development for PS5, PS4, Xbox Series X|S, Xbox One and PC.
What do you hope to see from the next showcase of Dying Light 2? Do these staff changes make you worried about the final product? Tell us in the comments section!