Dylan Barbour Calls Himself A Clown Over 'Bachelor In Paradise' Drama With Hannah G
The drama never stops in Paradise, Bachelor Nation has come to learn, and some Bachelor In Paradise stars are up for joking about their involvement. After a tumultuous first week in Mexico, your favorite Bachelor stars are starting to couple up, but not without controversy. One fan favorite, Dylan Barbour, made a joke of his original Bachelor In Paradise viewpoint on Twitter Monday night, while the show displayed him entering a love triangle, one he didn't expect.
The drama stems from Dylan's early relationship with Hannah G, who quickly became a favorite and much-desired contestant on Bachelor In Paradise. Hannah G first appeared on Colton Underwood's season of The Bachelorette in early 2019, and Dylan was just featured on Hannah Brown's season. The pair started a fling on the spinoff relatively early, compared to the rest of the cast who seemingly is struggling to find a set match.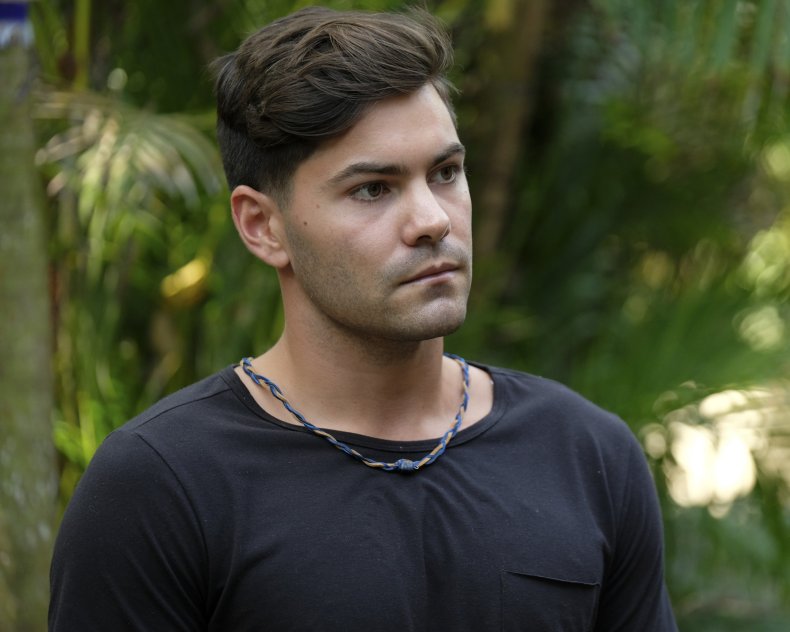 Their early pairing doesn't mean Dylan and Hannah are exempt from the competition, though. Monday night's episode showed Hannah being highly-coveted by Blake Horstmann, who was the center of the show's drama throughout its first week.
Dylan shared a joke that claimed he didn't expect to be in the center of any gossip or controversy on Twitter Monday night. "me thinking there'd be no drama #BachelorInParadise," the reality star shared, along with a picture of a clown. It seems in the message, Dylan is calling himself out for unrealistic standards of no drama on the series.
Blake swooped in on Monday night's episode to tell Hannah he wanted to get to know her. This was a surprise to some viewers because Blake had been talking to two other women on the show, one of which he sparked some serious drama outside of the series. Blake and Caelynn Miller-Keyes made headlines during the first week of the show because they had a sexual relationship at Stagecoach music festival.
In Caelynn's eyes, the pair had a relationship, she explained on social media. Blake said it was nothing more than a sexual relationship. He then released text messages Caelynn had sent him, asking him to have sex, while she was apparently drunk.
Blake turning his sights to Hannah is just another piece of drama for the controversial reality star to add to his list of drama this season.
Fans of the show were shocked to see Blake speaking up about a possible relationship with Hannah, but even more so, were concerned the seemingly-leading lady would dump Dylan for Blake.
In Monday's episode, Hannah G was also pulled aside by Clay. Twitter seemingly felt for Dylan, and wants to see him happy in the end.