Dylan Farrow Says Publication of Woody Allen's Memoir Is 'Deeply Upsetting,' Says She Wasn't Contacted by Fact Checkers
On Monday, Dylan Farrow tweeted that she was not contacted by fact checkers for Woody Allen's upcoming memoir Apropos of Nothing, and called Hachette Book Group's decision to publish the memoir "deeply upsetting."
Farrow's comments came hours after Grand Central Publishing, a division of Hachette, announced that it plans to release Allen's memoir on April 7. In her statement, Farrow criticized the publisher's parent company for deciding to print the book, calling it a "betrayal" of her brother Ronan Farrow, who has published many articles and books bringing sexual assault and misconduct to light, including 2019's Catch and Kill, which was published by Hachette imprint Little, Brown and Company.
"Hachette's publishing of Woody Allen's memoir is deeply upsetting to me personally and an utter betrayal of my brother whose brave reporting, capitalized on by Hachette, gave voice to numerous survivors of sexual assault by powerful men," she wrote. "For the record, I was never contacted by any fact checkers to verify the information in this 'memoir,' demonstrating an egregious abdication of Hachette's most basic responsibility. This provides yet another example of the profound privilege that power, money, and notoriety affords. Hachette's complicity in this should be called out for what it is and they should have to answer for it."
The memoir is expected to chronicle Allen's personal and professional life experiences, according to The Hollywood Reporter. The author is also slated to go on "several interviews" to promote the book's release. It is set to land on bookshelves around the globe, including in the U.S., Canada, Italy, France, Germany, and Spain.
Grand Central Publishing did not immediately respond to Newsweek's request for comment.
St. Martin's Press, Farrow's publisher, also did not immediately respond to Newsweek's request for comment. Attempts to contact Farrow directly were unsuccessful.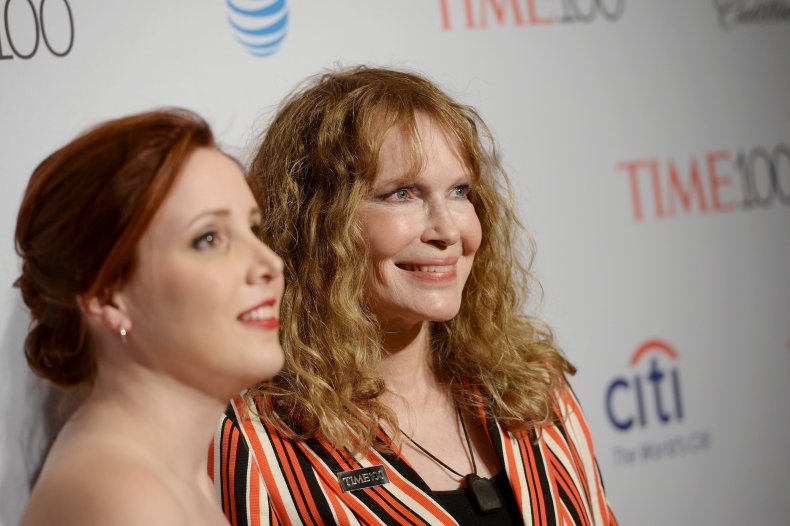 Actress Mia Farrow adopted Dylan in 1985; despite the actress being in a long-term relationship with Allen, the filmmaker didn't formally adopt Dylan himself until 1991. In 1992, Mia Farrow accused Allen of molesting then-7-year-old Dylan. Allen denied the accusation, and alleged that Dylan had been coached into saying that she had been molested.
In June 1993, a judge ruled that there was no evidence to support Allen's claim that the child was coached and concluded "we will probably never know what occurred." Allen's bid for full custody and visitation rights were rejected. (All this unfolded amid a highly contentious and much-publicized breakup between Allen and Mia Farrow. In earl 1992, the actress discovered that the director had been having an affair with another of her adoptive daughters, Soon-Yi Previn. Previn was 21 at the time, while Allen was 56.)
In 2014, Farrow published an open letter on Nicholas Kirstof's blog on The New York Times website reiterating the accusations against Allen. "Woody Allen is a living testament to the way our society fails the survivors of sexual assault and abuse," she wrote. In a Times opinion column days later, Allen denied the accusations again.
Farrow's allegations against Allen have gained new recognition with the rise of the #MeToo movement. The Hollywood Reporter noted that several publishers turned down Allen's memoir in the wake of renewed attention on the allegations. His most recent film, A Rainy Day in New York, was released in Europe, but not in the U.S.