Dylan O'Brien Had 'Crazy Character' Transformation Says 'Not Okay' Director
The wait for Not Okay is finally over. The highly-anticipated dark comedy starring The Politician's Zoey Deutch and Teen Wolf's Dylan O'Brien will have you questioning your social media presence, your true identity, your morals, main-character syndrome, and more.
Directed by Blame star Quinn Shephard, Not Okay tells the story of Danni Sanders (played by Zoey Deutch) whose effort to impress workplace crush Colin (Dylan O'Brien) is taken far too far when she finds herself pretending to be a trauma survivor.
For the movie, Dylan O'Brien underwent a pretty bold transformation, swapping his longish dark hair for an even shorter, bleach blonde look.
He also covered himself in false tattoos and turned into a weed-obsessed, spaced-out, lost creative who worked for the same magazine as Danni.
Speaking to Newsweek, director Quinn Shephard shared how O'Brien's character Colin was an intentional reference to what the kids call "the scum bro aesthetic" and "f***boy" look.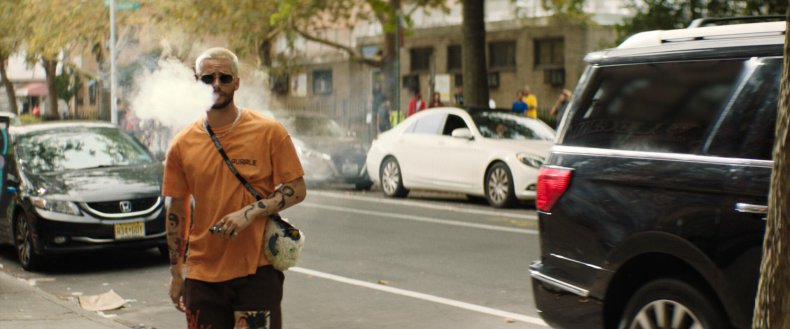 Shephard also joked she took inspiration from the likes of Machine Gun Kelly (MGK), Justin Bieber, and man of the moment, Pete Davidson.
She said: "I mean, it was definitely intended to be a reference to the like, I think people call it the 'scum bro aesthetic' like the MGK, Justin Bieber, Pete Davidson vibe, where it's the bleached blonde hair and the tattoos and honestly, I wanted to give him a f*** boy makeover.
"I was like 'can we go full, crazy character with this?' because his character is the most like heightened and kind of campy in the film."
Shephard also shared how O'Brien was completely on board with the look and even sent inspiration images before filming got underway in July 2021.
"Dylan was so down immediately after we met," Shephard shared. "We were texting each other inspiration photos and he was deep diving on TikTokers and people and we were like, yes, we have to capture this internet hype boy quality with Colin."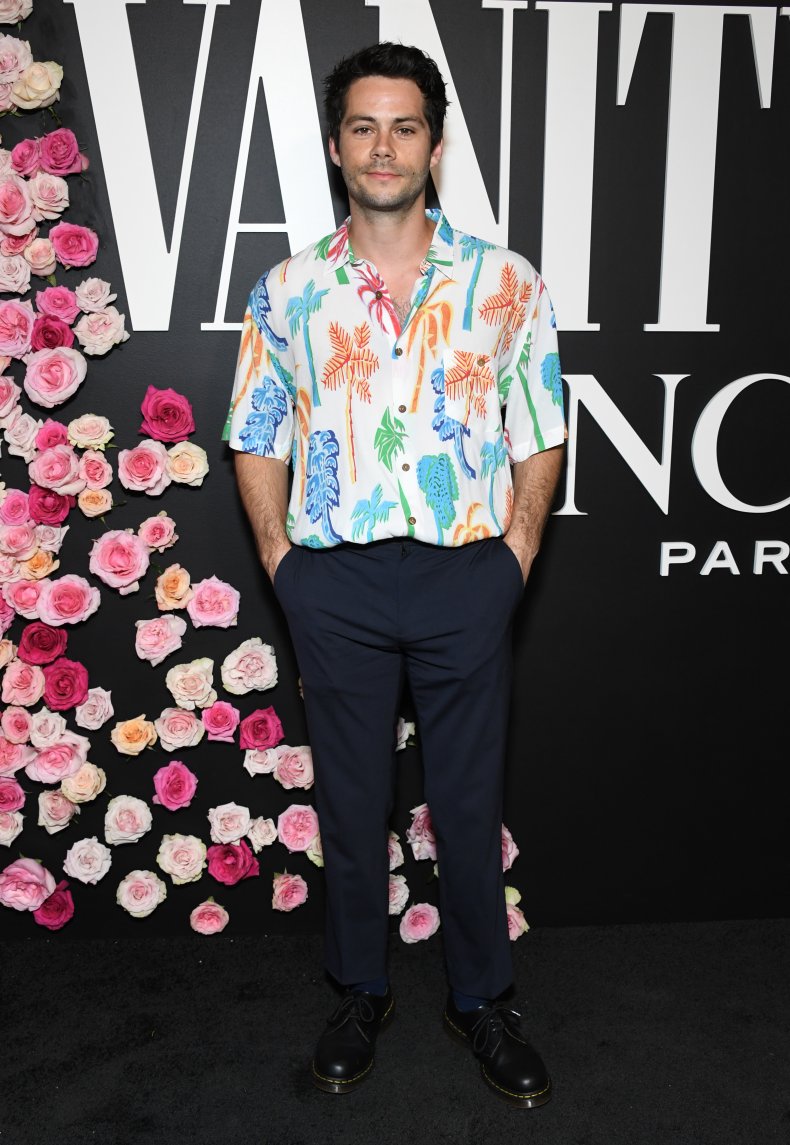 Warning: This article contains spoilers about Not Okay on Hulu
In Not Okay, Deutch's character Danni fakes a writers retreat trip to Paris in order to impress O'Brien's Colin, the cool, attractive man in the office.
However, when the pair finally get together after Danni becomes super popular as a fake survivor of a terrorist attack, Colin ends up being the opposite of the man of her dreams, in fact, everything you see of him online turns out also to be an entire lie and in reality, he is just very, very, very average.
By the end of Not Okay, Danni's lies have begun to unravel, with her eventually having to admit her trip to Paris was fake, her surviving the Paris terrorist attacks was totally made up, and joining a survivors group was only a move made to bolster her image.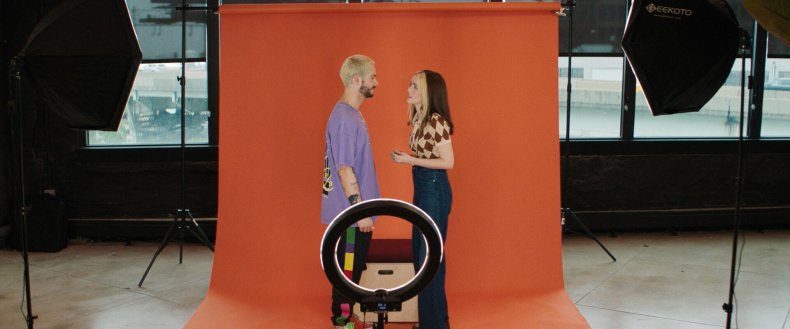 Unfortunately, Danni has absolutely nowhere to hide thanks to social media.
Speaking to Newsweek, Shephard shared: "I don't think that the film intends to take a black and white stance on influencer culture or canceled culture and to me, it's really more of an indictment of privilege and of co-opting trauma, and it really intended to help an audience self reflect more than criticize if that makes sense.
"Danni is intentionally both terrible and very relatable. I think especially for young white women on the internet. I want it to be a character that people see themselves in so that they can kind of question how they can be less of a Danni in their daily lives.
"I think ultimately, I just want to ask questions about whose stories get told and why and how they get told and to kind of encourage people that self-reflection and listening and trying to educate yourself is the only good thing you can do in this situation. Tearing women down on the internet is not always the answer, even though they should be held accountable for their wrongs."
Not Okay is streaming on Hulu now.