Who Is Dylan Penn? 10 Facts You Need to Know About the 'Flag Day' Star
Dylan Penn, the daughter of Hollywood actor Sean Penn and his ex-wife actress Robin Wright, stars in the 2021 film Flag Day (released in the U.S. on August 20), which was directed by her father.
Here we take a closer look at the Flag Day actress and her life.
Didn't Want to Be an Actor
Born on April 13, 1991, Dylan Penn didn't grow up wanting to be an actor and "rejected" it most of her life.
In an interview with Treats! magazine in 2014, the actress said: "I'm trying out this whole acting thing...it's hard to say for me because I've rejected it my whole life until now. I literally can't say it without laughing."
'Very Reluctant' About Latest Sean Penn Film
In an interview with Newsweek, her father, who directed and also stars in Flag Day, said: "There was no concept of the movie" that he was able to consider doing without his daughter being in it, but "she was very reluctant."
"She was reluctant to, she didn't know that she wanted to act and so on. And so it took some time, it wasn't until you know, she felt ready and wanted to try them," the director told Newsweek.
But once Dylan Penn decided to take on the film, she told Newsweek: "It just solidified what I already knew that I could trust my dad with anything and everything."
She added: "I think for me as an actor, this is new territory for me and just knowing that I could fail miserably or fall on my face and he [Sean Penn] would be there for me to get right back up was rewarding."
Her Mom Was Key Deciding Factor For Flag Day
Asked what made her decide to star in Flag Day, Dylan Penn told Newsweek: "My mom and our producer John Killick were the two people that pushed me to make the jump.
"My mom just simply said that she had one of the best experiences working with my dad as a director and that passing this up would be a big mistake."
She added Killick told her "something that I've never really heard before" that pushed her over the edge to star in the film. "He had said that watching us [her and Sean Penn] in person, the chemistry was so palpable that he wanted to see that on-screen so that gave me even more faith. And I just trusted both of their opinions and taking that chance."
She's More Like Her Dad Than Her Mom
In 2015, the actress told the New York Post: "I've always said I'm more like my dad.
"We both have an ego," she said of her father. "We're both very opinionated and, I don't know, sometimes confident in a way that could be annoying.
"Both of us have realized recently we need to kind of chill out. He's taken a little bit longer than me [but] in his old age he's come to realize it's just not very attractive anymore."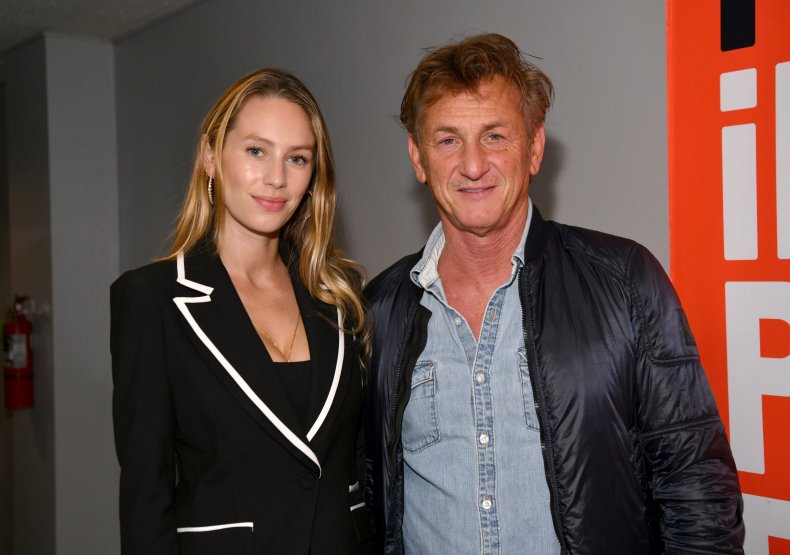 Her Mom Taught Her to Be Less Serious
In the same interview, the actress said Wright instilled a "make light of every situation" perspective in herself—"like, don't be so serious."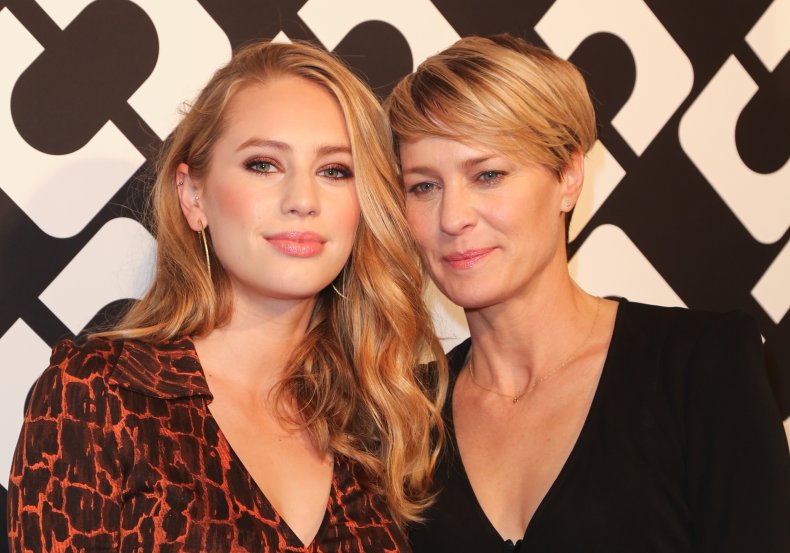 She Has a Great 'Listening Face'
Flag Day director Sean Penn told Newsweek: "We attached her face and her face alone" to the film.
The director explained at the center of Jennifer, the character played by Dylan Penn in Flag Day, was the "honesty of how she listens," which he felt resonated most with his daughter.
"She's beautifully skeptical and but also very intuitively able to embrace that which is honest and true." "One could rest the camera on her listening face" and have it be "an anchor into everything else," he told Newsweek.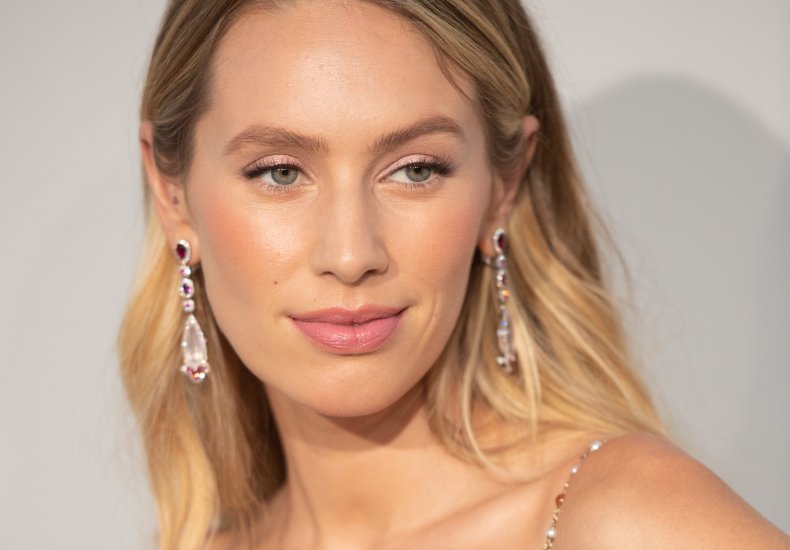 She Dropped of College
According to IMDb, Penn attended UCLA and USC (University of Southern California), but dropped out of both universities.
She graduated from the Marin Academy, a high school in San Rafael in the San Francisco Bay Area of northern California.
In a 2017 interview with The Daily Beast, the actress said: "I dropped out of USC after a semester, and my parents told me I was financially cut off. So, my godfather owns a pizza place in Westwood by UCLA and offered me a job. And I delivered pizzas."
She's an Aspiring Director
Back in 2014, she told Elle magazine: "Modeling is not a passion of mine. I have been having fun with it, but it's just to pay the bills. Writing, directing...anything behind the camera is what I want to do.
In the 2014 interview with Treats!, she said: "My truest passion is writing, so I continue to do that on my own while seeing what all the buzz is about being in front of the camera."
Asked what she learned from her father while shooting Flag Day, she told Newsweek: "I think the one thing that surprises me was just my dad as a director doesn't let financial restrictions restrict him...his vision was never compromised. So to see that as an aspiring director, I think will just like lend itself to my conviction when I do direct one day."
She Is Childhood Friends With Emma Roberts
In an Instagram post in March 2020, Wright shared a photograph of her daughter and Roberts as children, tagging the Instagram accounts of the Flag Day actress as well as Roberts.
Wright wrote: "Looking through old photo albums 🥰Sending love to these babies @iamdylanpenn @emmaroberts," in the Instagram post at the time.
She Starred in a Nick Jonas Music Video
Back in 2014, the actress starred in the music video for the song "Chains" by Nick Jonas, a song about "being trapped" in love or "anything that entangles you in your life and doesn't let you do what you need to do to feel free," Jonas told MTV News in 2014.
She appears as a mysterious woman Jonas later goes after while pushing through a chaotic riot scene.