Dylann Roof is Competent to Stand Trial For Church Slayings, Judge Rules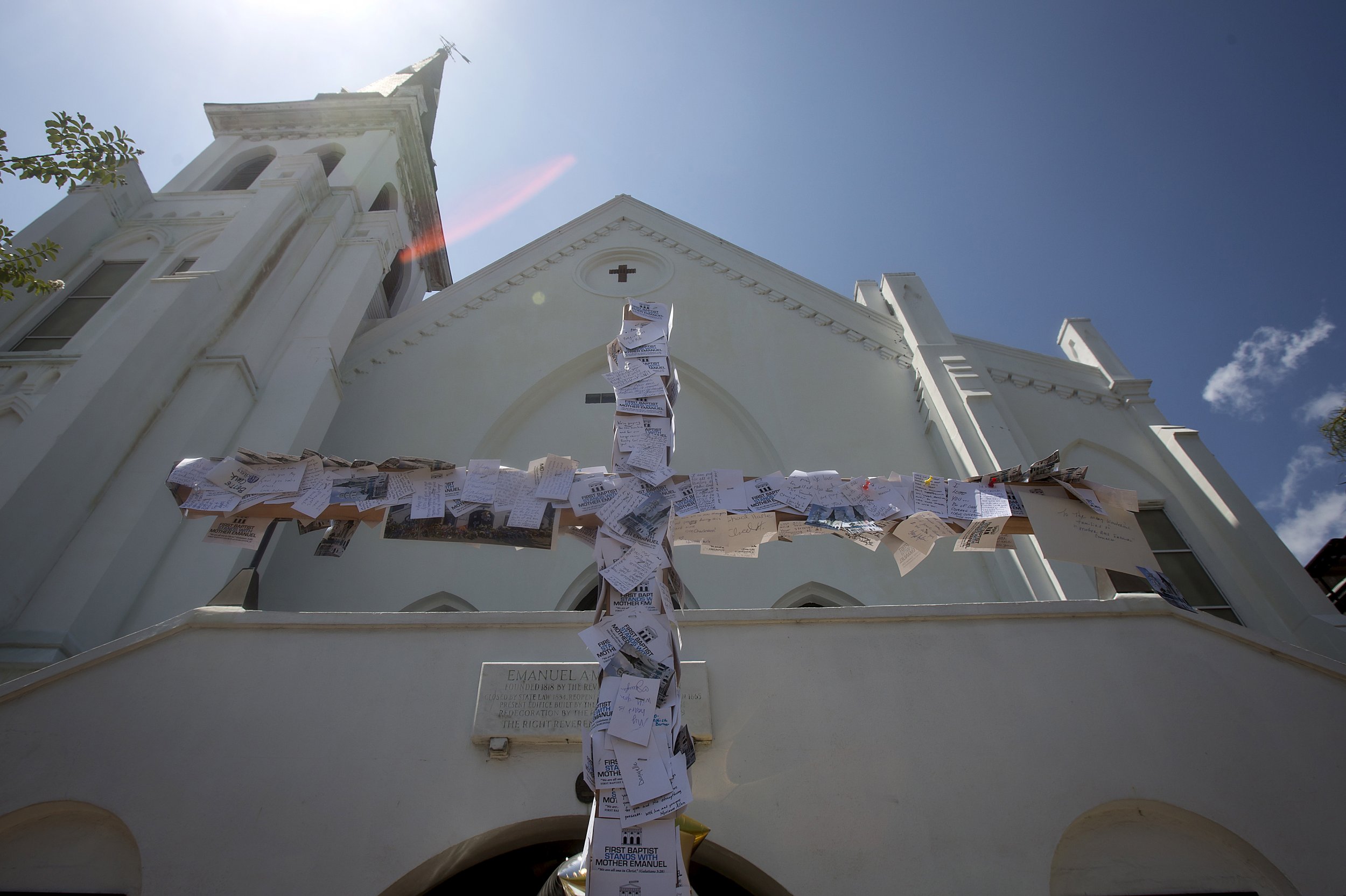 Dylann Roof, the man accused of shooting dead nine people inside a Charleston, South Carolina, church last year, has been declared competent to stand trial.
After Roof, 22, was ordered to undergo a psychological evaluation on November 7, U.S. District Judge Richard Mark Gergel ruled on Friday that he is fit to stand trial. Gergel said he is sealing a document outlining the evaluation's findings as public disclosure of the facts could harm Roof's right to a fair trial.
A number of news organizations and family members of the victims objected to the judge's decision to keep the hearing closed. Gergel did not change his mind after listening to representatives from the media and victims' families last Thursday, who urged him to make the hearing public.
Jury selection in Roof's case begins on Monday.
Related: Dylann Roof wrote two white supremacist manifestos
On June 17 2015, Roof entered Mother Emanuel African Methodist Episcopal Church in Charleston, South Carolina, during a Bible study workshop. After sitting down with the group and listening, he is accused of shooting dead nine people: The Rev. Sharonda Coleman-Singleton; Cynthia Hurd; Susie Jackson; Ethel Lee Lance; the Rev. De Payne Middleton-Doctor; the Rev. Clementa Pinckney; Tywanza Sanders; the Rev. Daniel Simmons, Sr.; and Myra Thompson.
A federal indictment against Roof states that: "By attacking African-American parishioners, Defendant Dylann Storm Roof wanted to increase racial tensions across the Nation, and sought retribution for perceived wrongs he believed African-Americans had committed against white people."
Roof faces nine counts of murder and other charges in the South Carolina state court system, a case scheduled to begin in January. In the federal system, Roof faces 33 charges, including nine counts of violating the Hate Crime Act resulting in death; three counts of violating the Hate Crime Act involving an attempt to kill; and nine counts of obstruction of exercise of religion resulting in death.
Roof faces the death penalty if convicted.
Read more at Newsweek.com: