Charleston Church Shooting Suspect Dylann Roof Expected to Plead Guilty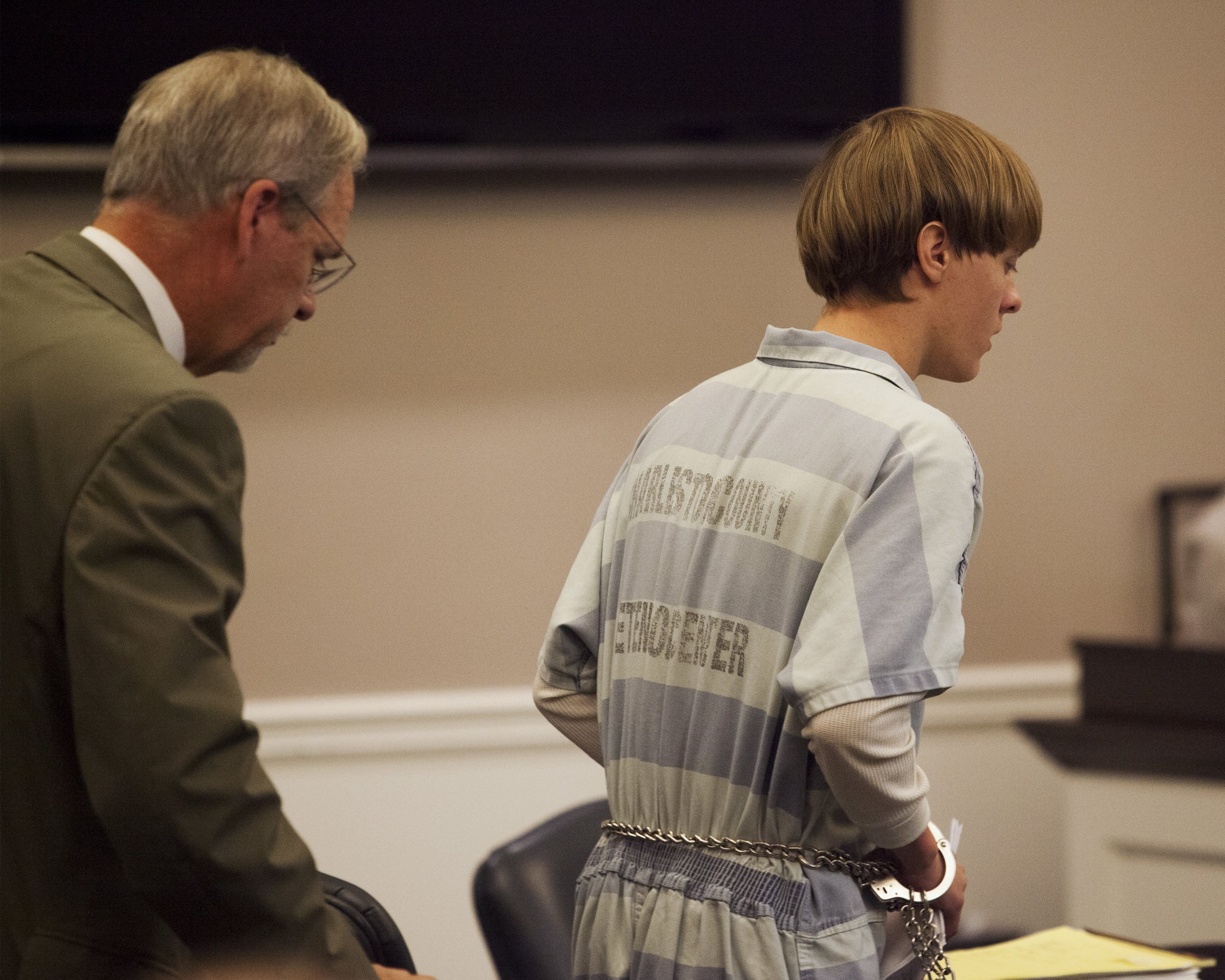 Updated | The attorney for Dylann Roof, the suspect in the June killings of nine African-Americans during Bible study at a church in Charleston, South Carolina, said his client is willing to plead guilty to murder charges to avoid the death penalty.
A South Carolina prosecutor recently announced she plans to seek the death penalty in the 21-year-old's case. A guilty plea from Roof could lead instead to a sentence of life in prison without parole.
Roof faces nine state murder charges, one for each victim shot at Emanuel African Methodist Episcopal, and three attempted murder counts in state court for the individuals who survived the massacre on June 17. He also was indicted on a federal hate crime charge, and faces weapons charges.
The comments by Roof's attorney came at a hearing in Charleston on Wednesday. During that time, the judge indicated that some of the emergency calls made from the historic church during the massacre would be released after he discusses with the victims' attorneys which recordings to make public.
One of Roof's friends, Joey Meek, was arrested Thursday by the FBI after being investigated for allegedly lying to law enforcement, according to The State. Authorities believe Meek knew about plans for the crime, but never reported it. Meek currently is on probation after pleading guilty earlier this year to possessing a stolen vehicle, the The Post and Courier reported. Roof allegedly lived with his friend at a mobile home before he committed the massacre.
Roof currently is being held without parole.
This article has been updated to reflect that Joey Meek has been arrested.