Psychiatric Exam Ordered for South Carolina Church Shooter by Judge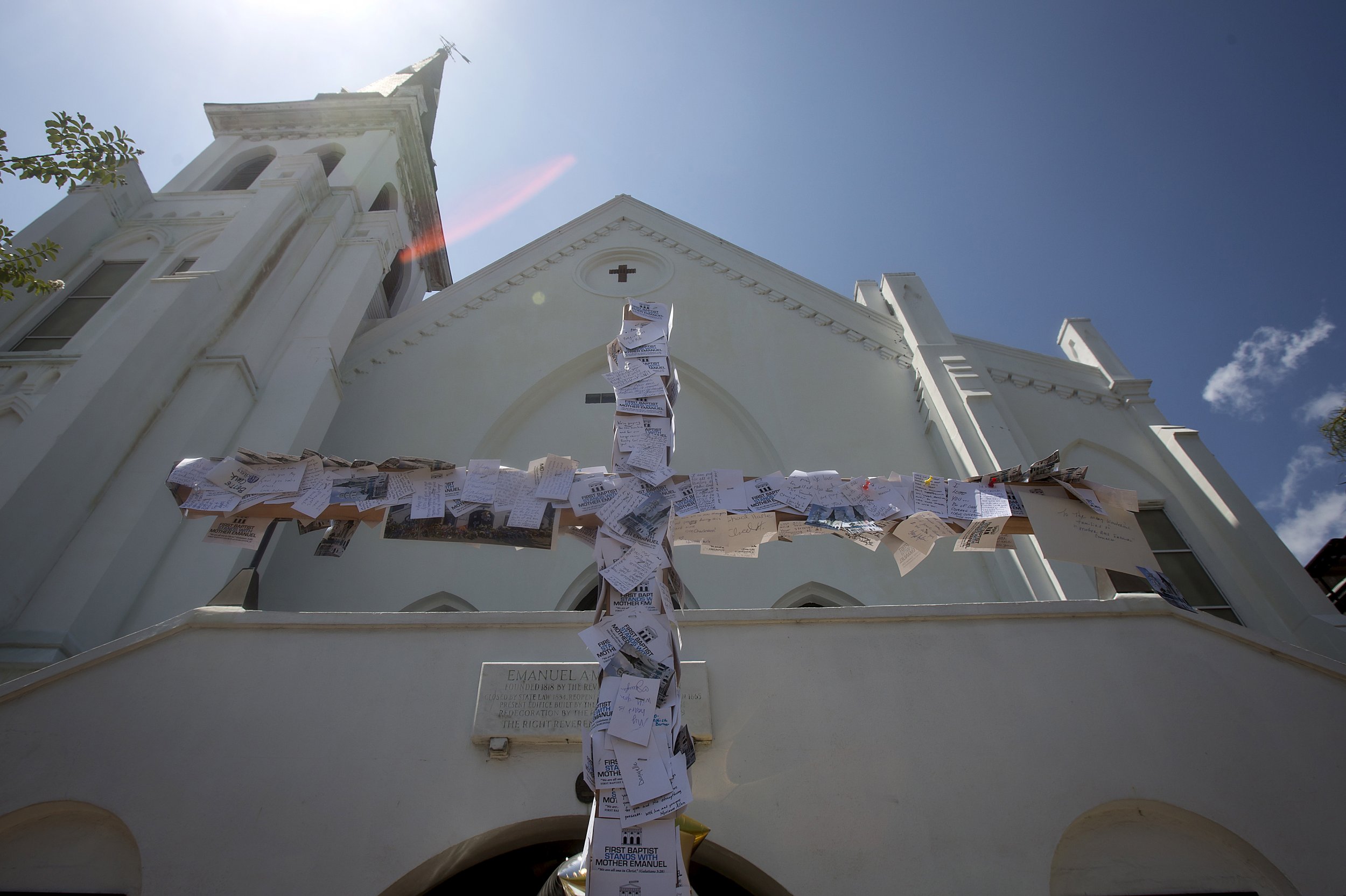 A federal judge on Thursday ordered a psychiatric examination for Dylann Roof, days before he is to represent himself as prosecutors make the case that he should be executed for the June 2015 massacre at a Charleston, South Carolina, church.
U.S. District Judge Richard Gergel said in an order he was requesting the evaluation and would hold a second competency hearing "in an abundance of caution" after Roof's standby lawyers filed a motion about his mental fitness to stand trial.
The motion was sealed, but Gergel said defense lawyers stated it was spurred by facts developed since the judge found Roof competent after a hearing held in November ahead of the guilt phase of his trial.
Defense lawyer David Bruck, who filed the motion, and the lead prosecutor did not comment on the latest developments in the case.
Jurors on Dec. 15 found Roof, a 22-year-old avowed white supremacist, guilty of 33 counts of federal hate crimes resulting in death, obstruction of religion and firearms violations stemming from the shooting deaths of nine people attending a Bible study at a historic black church.
U.S. prosecutors will ask the jury to sentence Roof to death during the penalty phase of the trial set to begin Tuesday.
At a pre-trial hearing on Wednesday, Roof told Gergel he would offer no evidence or witnesses in his defense.
That revelation may have left his standby counsel feeling ethically bound to seek another competency hearing, said Christopher Adams, a criminal defense lawyer in Charleston who is not involved in the case.
Roof's lawyers were not permitted to present any mental health evidence when they represented him during the guilt phase, and Roof said he would serve as his own lawyer for the sentencing trial.
"The best evidence of the mental illness is that he refuses to let anyone know it when it could save his life," Adams said in a phone interview. "This crime wasn't the product of a normal brain."
Roof will be evaluated at the Sheriff Al Cannon Detention Center in Charleston by a court-appointed psychiatrist over the weekend, and a competency hearing is set for Monday, Gergel said in his order.
The judge said he was considering closing the hearing to protect Roof's right to a fair trial but so far saw no reason to delay the sentencing proceedings.