Dylann Roof, South Carolina Church Gunman, Found Guilty of Federal Hate Crimes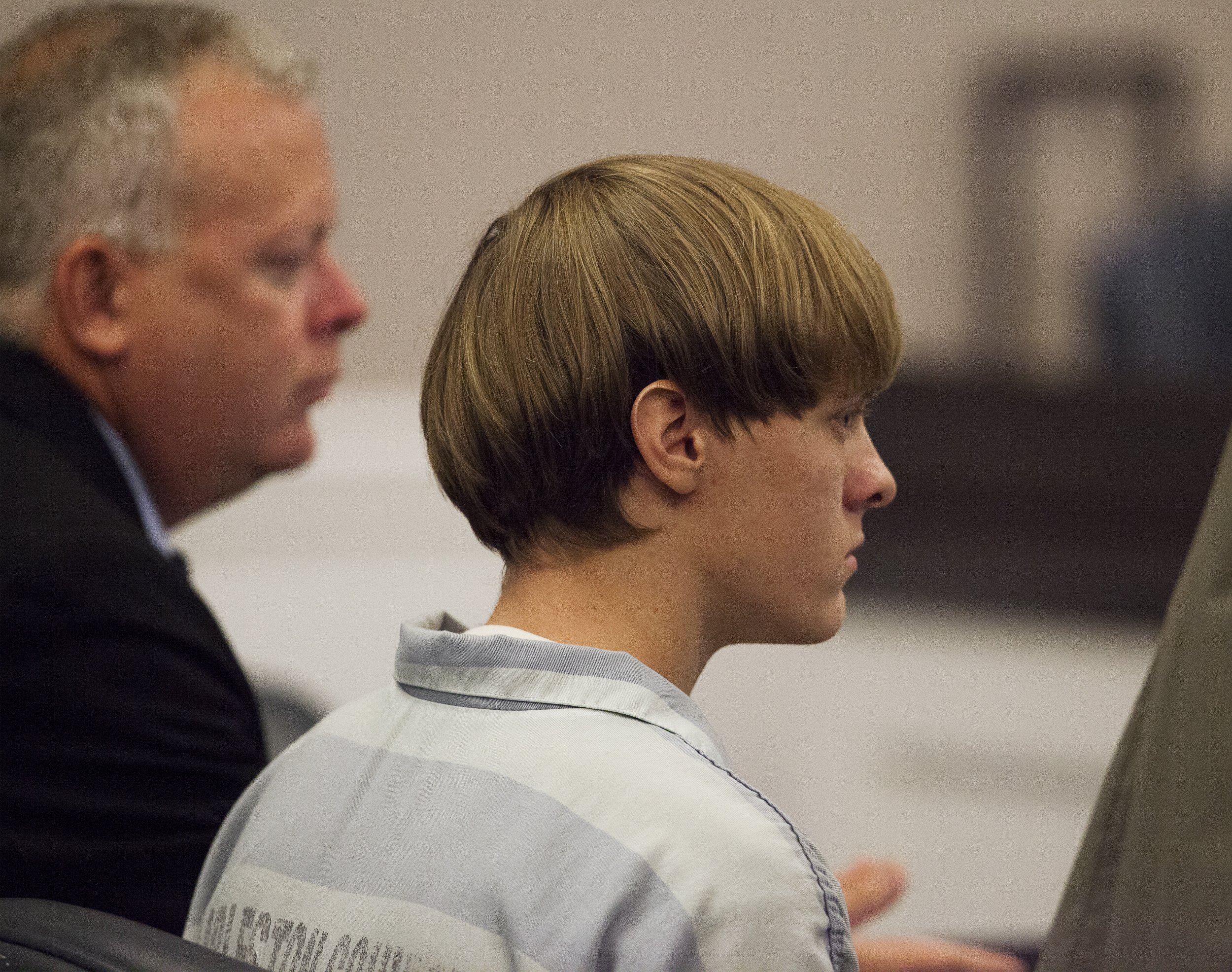 A jury on Thursday found avowed white supremacist Dylann Roof guilty of federal hate crimes resulting in the deaths of nine black parishioners at a historic church in Charleston, South Carolina, last year.
Jurors also said Roof, 22, was guilty of firearms violations and obstructing the exercise of religion for those he shot and killed during a Bible study at Emanuel African Methodist Episcopal Church on June 17, 2015.
The 12 jurors deliberated for a little less than two hours. Roof showed no emotion as the verdicts were read.
The guilty verdicts on all 33 federal charges he faced pave the way for the penalty phase of Roof's trial, which is set to begin on Jan. 3. He has indicated he will serve as his own lawyer as prosecutors pursue a death sentence.
The jury rendered its verdict after hearing six days of testimony in Charleston, a city on edge in recent weeks as two racially charged trials played out in courthouses across the street from each other in the heart of downtown.
A state murder trial against a former North Charleston police officer who shot and killed a black man fleeing a traffic stop last year ended on Dec. 5 in a mistrial after jurors deadlocked.
Whether Roof carried out the mass shooting that intensified the debate about race relations in the United States was not in dispute.
But his defense lawyers, hoping to spare him from execution, asked jurors to consider what factors had driven Roof to commit the senseless act and suggested he might be delusional.
The defense did not call any witnesses after the trial judge blocked them from presenting evidence of Roof's mental state during the guilt phase of the trial.
During closing arguments on Thursday, prosecutors dismissed the defense's position and said Roof's guilt had been proved "beyond any doubt, much less reasonable doubt."
"He must be held accountable for each and every action he took inside that church," Assistant U.S. Attorney Nathan Williams said. "For every life he took."