South Carolina Church Gunman Dylann Roof Pushes Death Sentence, Stands by Killings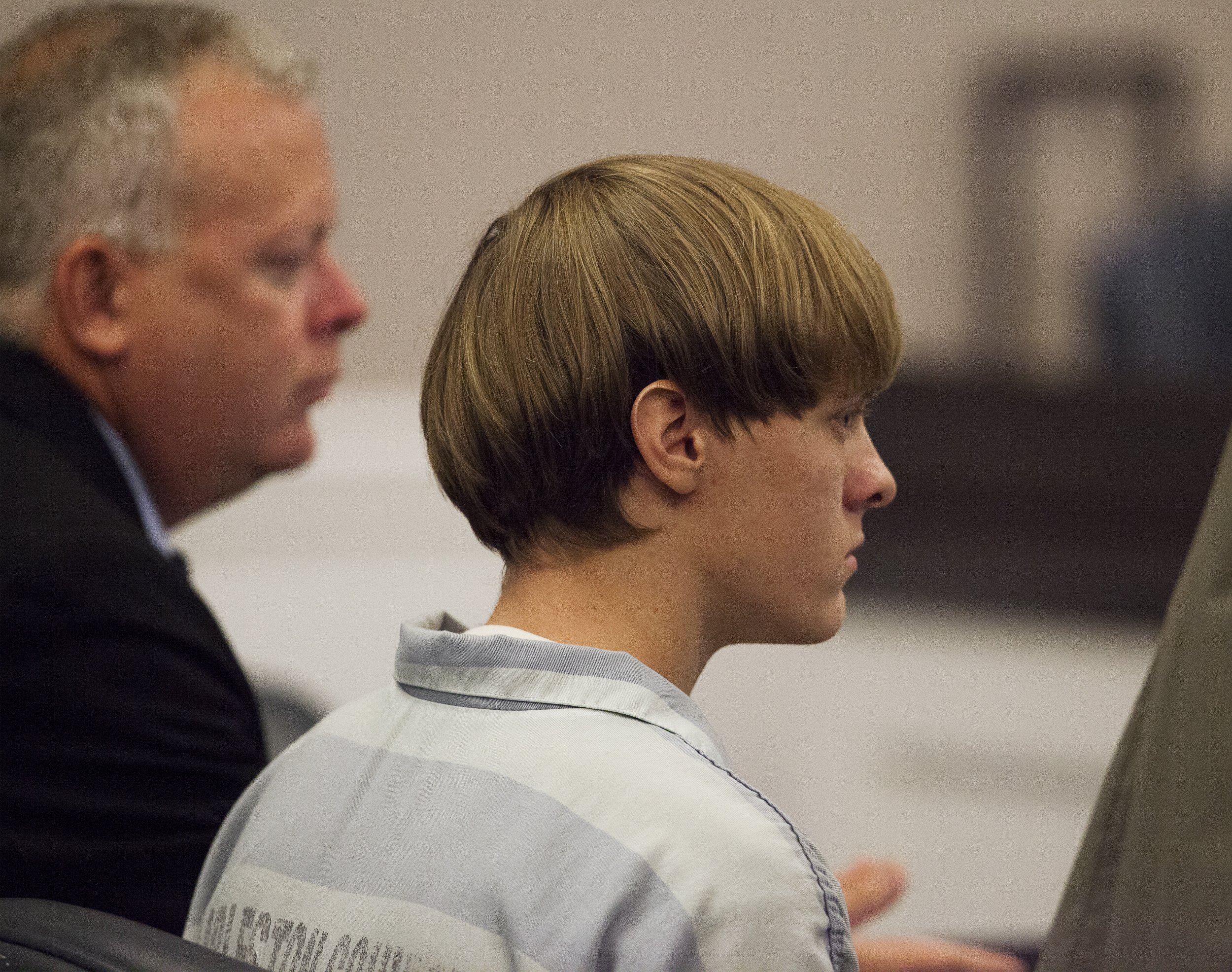 Convicted murderer Dylann Roof was unrepentant at his federal capital trial on Tuesday, telling jurors who will decide whether he should be executed that he still felt killing nine black people at a South Carolina church was something he had to do.
Roof, a 22-year-old white supremacist who is representing himself, did not ask the jury to spare his life for the 2015 massacre at Emanuel African Methodist Episcopal Church in Charleston.
"In my confession to the FBI, I told them that I had to do it," Roof said during his short closing argument. "I felt like I had to do it when I said that and I still feel that way."
Jurors began deliberating the penalty phase of the trial just after 1:30 p.m. ET. Last month, they deliberated for about two hours before finding Roof guilty of 33 charges, including hate crimes resulting in death.
Roof told the jury that federal prosecutors who accused him of being filled with hatred did not understand real hate. He noted it would only take one juror to block the unanimous verdict needed for a death sentence.
"I have a right to ask you to give me a life sentence, but I'm not sure what good that will do anyone," Roof said.
A U.S. prosecutor argued Roof deserved to die because the shooting was calculated and intended to incite racial violence.
Roof sat for 40 minutes with parishioners gathered for a Bible study meeting on June 17, 2015, before opening fire as they closed their eyes to pray, Assistant U.S. Attorney Jay Richardson said.
"He'd come with a hateful heart and a Glock 45," the prosecutor said during his two-hour final argument. "This was cold and calculated, planned for months, researched for years."
Jurors again viewed photos of the bodies of victims Clementa Pinckney, 41, the church's pastor and a state senator; DePayne Middleton Doctor, 49; Sharonda Coleman Singleton, 45; Cynthia Hurd, 54; Susie Jackson, 87; Ethel Lance, 70; Myra Thompson, 59; Daniel Simmons Sr., 74; and Tywanza Sanders, 26.
Roof's offer to plead guilty in exchange for life in prison, his cooperation with authorities and his lack of a violent past did not outweigh the aggravating factors of the crime, Richardson said.
"What's wrong here is the calculated racism, the choice to target a church, particularly the people in a church," Richardson said. "What's wrong here is precisely why this is a case that justifies the death penalty."