Families of Victims Confront South Carolina Church Gunman Dylann Roof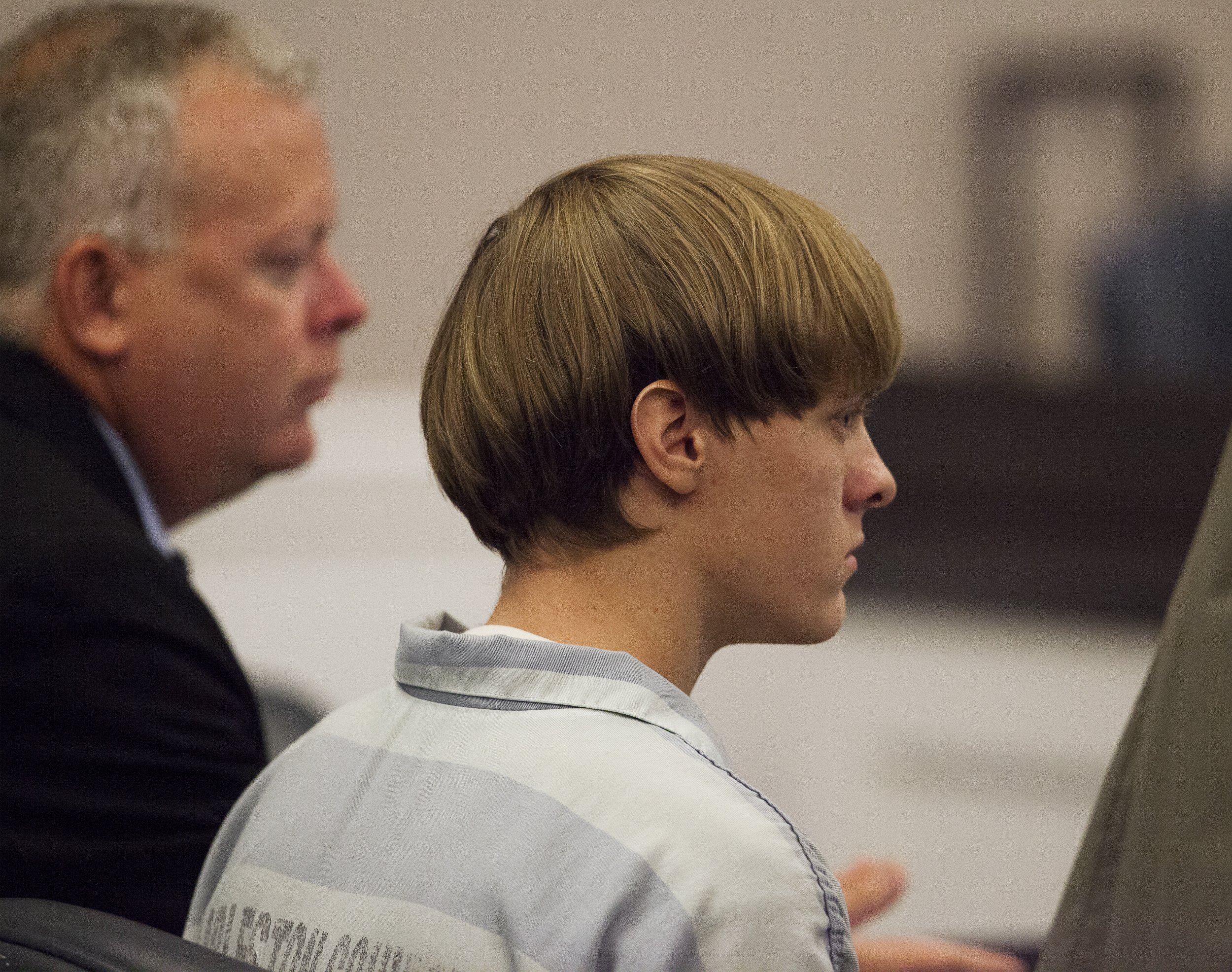 White supremacist Dylann Roof, condemned to death for a mass shooting at a Charleston, South Carolina, church, heard forgiveness and fury at his sentencing hearing on Wednesday from grieving loved ones of the nine slain black parishioners.
Some victims' family members called the 22-year-old Roof evil and deserving of the death penalty for the June 17, 2015, attack at Emanuel African Methodist Episcopal Church, the oldest African-American congregation in the American South.
"I want your soul to burn in hell," said Gayle Jackson, a niece of 87-year-old victim Susie Jackson.
Others said their Christian faith required them to forgive. They echoed comments at Roof's first court appearance after the shooting, where several victims' relatives shocked the country with their merciful tone toward the suspect.
"I wanted to hate you, God, I wanted to hate you, but my faith told me no," Bethane Middleton Brown, sister of victim DePayne Middleton Doctor, 49, said on Wednesday.
As they spoke, several family members asked Roof to look at them. He did not.
A jury of nine whites and three blacks last month found Roof guilty of 33 federal charges, including hate crimes and obstruction of religion resulting in death. On Tuesday, the jurors recommended he be put to death.
Wednesday's sentencing by U.S. District Judge Richard Gergel was a formality after the jury's unanimous verdict. Roof, who also faces a death sentence if convicted of state murder charges, is unlikely to be executed anytime soon due to a lengthy appeals process.
"I wish they could enact another law to cut off a limb each time you go up to appeal," said Tyrone Sanders, whose son, Tywanza Sanders, 26, died in the shooting.
Also killed were Clementa Pinckney, 41, the church's pastor and a state senator; Sharonda Coleman Singleton, 45; Cynthia Hurd, 54; Ethel Lance, 70; Myra Thompson, 59; and Daniel Simmons Sr., 74.
Roof, representing himself during the penalty phase, presented no evidence and did not argue that his life be spared.
Felicia Sanders, 59, witnessed the death of her son and fellow churchgoers gathered to study Scripture. Holding her bloodstained Bible, she told Roof she no longer felt comfortable closing her eyes to pray after he opened fire during a benediction.
"You're in my head every day," she said. "Yes, I forgave you. That was the easiest thing I had to do. But you can't help someone who won't help themselves."