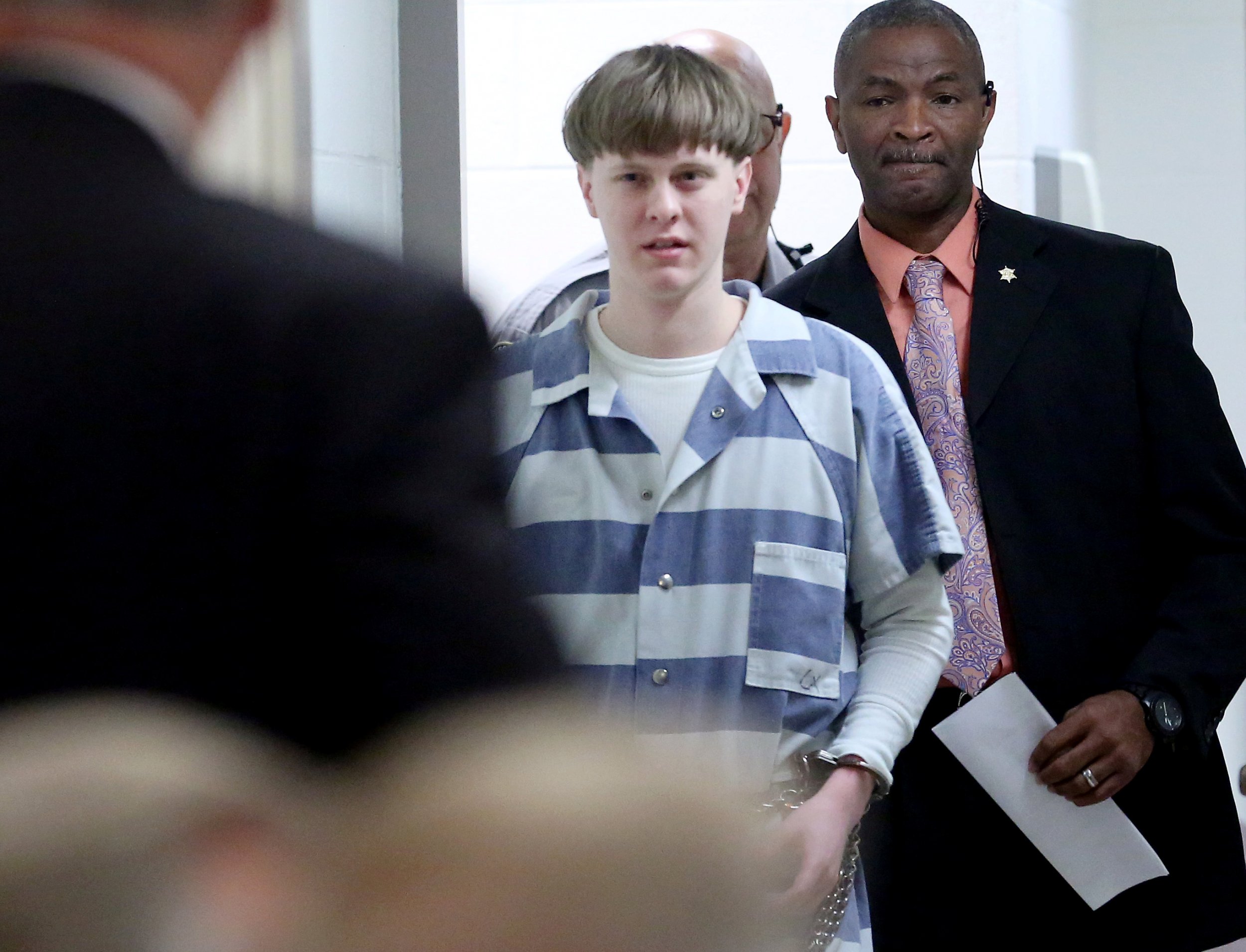 Updated | Teespring, a company that sells custom-made T-shirts and is backed by millions of dollars in venture capital, is selling at least three items of clothing appearing to celebrate Dylann Roof, the South Carolina man who gunned down nine black churchgoers in 2015.
One T-shirt commemorates Roof by isolating his circular "bowl cut" hairstyle, which has been made into a meme by elements of the alt-right movement. The shirt says "Keep calm and Roof On," a play on words taken from a motivational poster used by the British government during World War II, and retails for $16.90. Teespring also sells at least two sweatshirts featuring Roof's picture on them.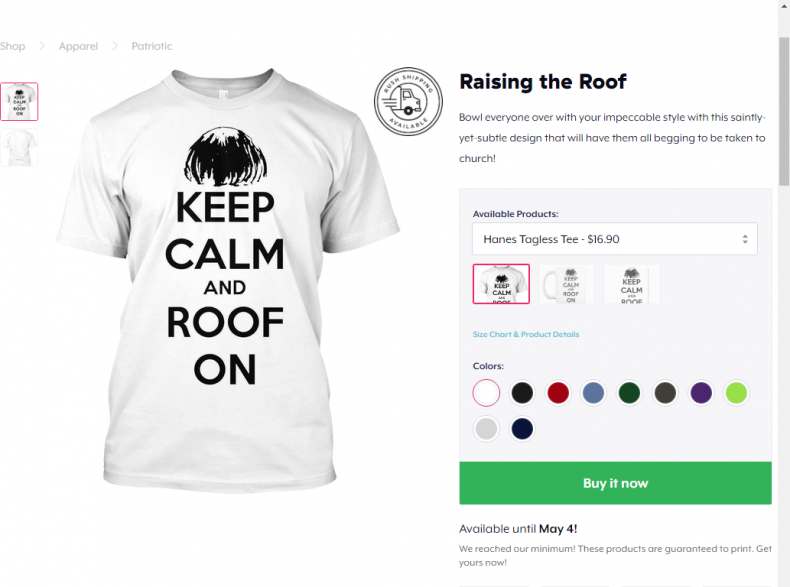 Related: Neo-Nazi website Daily Stormer is 'designed to target children' as young as 11 for radicalization, editor claims
Teespring received backlash in May 2017 for selling T-shirts that said "Black Women Are Trash," as well as other slurs directed at black people. The company suggested that code and human error were to blame for the production of those shirts in an interview with USA Today.
The company also spawned a backlash for selling shirts with swastikas on them last August. Teespring served as a third party seller to Walmart bearing the words, "Rope. Tree. Journalist. Some assembly required." Walmart removed that shirt from its website in November of 2017.
A spokesperson for Teespring told Newsweek that the designs slipped past a content "filter" that recognizes both language and imagery. After being made aware of the shirts with Roof on them, they were removed from Teespring's website. The representative said that 13 of the Roof t-shirts were sold. None of the hooded sweatshirts were ultimately purchased.
The "bowl cut" meme paying homage to Roof has been frequently used among the far-right. Roof himself was an adherent of the mostly online movement and was a reader of the sophomoric neo-Nazi website The Daily Stormer. The founders of the site have spoken affectionately about the convicted killer, and at times treated him as a hero.
Fans of The Daily Stormer and others in the alt-right movement have paid homage to Roof by posting pictures of his hairstyle or superimposing it onto the heads of other people through the use of Photoshop. Podcast host Christopher Cantwell, one of the white supremacists who marched in Charlottesville, Virginia, last August has reposted memes of himself with the image of Roof's hair on his own head on the social media website Gab,which has a large contingent of extremist users on it.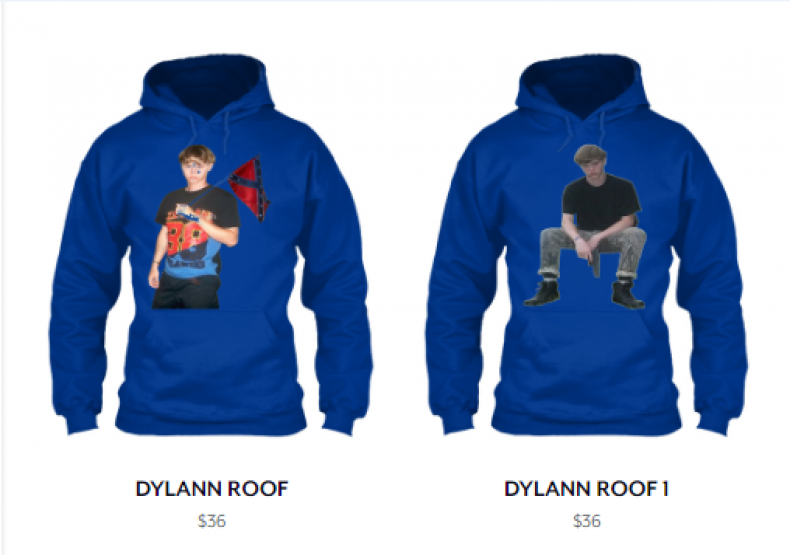 Related: White supremacists are investing in a cryptocurrency that promises to be completely untraceable
Roof was convicted of 33 federal hate crime charges in December of 2016. He pleaded guilty in a South Carolina state court to the charges against him, which included nine counts of murder. He is currently on death row at a federal prison in Terre Haute, Indiana, and represents the first federal hate crime defendant to be given the death penalty.
This story has been updated to include comment from a Teespring spokesperson.