Dynamite Sex: Erectile-Dysfunction Gel Containing Explosive Nitroglycerin Works 12 Times Faster Than Viagra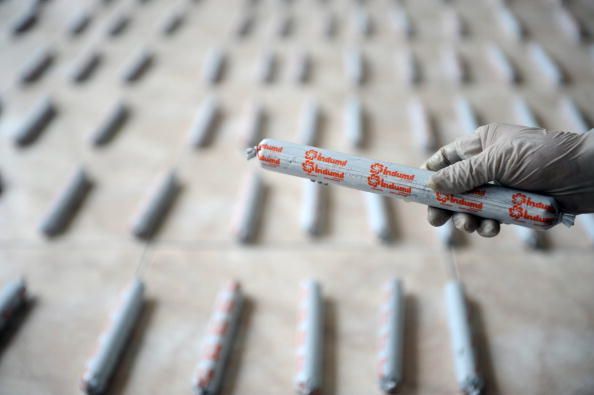 A topical gel for the treatment of erectile dysfunction is delivering explosive results through a key ingredient—nitroglycerin, the same substance found in dynamite.
Researchers at the University College Hospital in London and various other United Kingdom medical centers tested the product on a total of 220 male participants, according to the International Business Times. They found that after applying a small amount of the gel (a blob roughly the size of a pea) nearly half of the male participants studied reported getting an erection within five minutes, and 70 percent within 10 minutes—making the gel 12 times faster than industry standard Viagra, according to the Deccan Chronicle.
Erectile dysfunction affects about 40 percent of American men over the age of 40, according to the Cleveland Clinic. Viagra and its impotence-relieving peers, such as Cialis and Levitra, are consumed in pill form and generally take around 30 minutes to an hour to produce any results. Even then, they remain ineffective for approximately 30 percent of men who try them, according to Channel News Asia.
When rubbed onto the skin, the gel releases nitric gases that relaxes muscles, expanding blood vessels and helping increase blood flow. Side effects include headaches, but researchers might be able to eliminate those by further tweaking the formula, according to the International Business Times. With additional tests, they believe the gel could be commercially available by next year—potentially for around the equivalent of $1, though it wasn't clear if that price was per unit.
Solid nitroglycerin is stable; liquid nitroglycerin, the oily, colorless substance that at higher concentrations gives dynamite its explosive power, is not. It's sensitive to movement as well as to changes in temperature, making it one of the more powerful known explosives. It often makes cameos in old movies where characters need to crack a safe or make a theatrical explosion, according to NPR.
Alfred Nobel, the Swedish chemist for whom the Nobel prize is named, is also known for inventing dynamite. While studying ways to stabilize liquid nitroglycerin to use it as an ingredient in explosives, he caused a factory explosion that killed his brother, according to NPR.
This is far from the first time nitroglycerin has been adapted for medical purposes. In solid form, it's also an ingredient in a heart medication for relieving chest pains, according to Gizmodo. Since it acts as a muscle relaxant, it helps blood travel more easily to the heart, too—not just to the penis.