'Dynasty' Season 3: Why Has Cristal Jennings Been Recast as Daniella Alonso Replaces Ana Brenda Contreras?
Dynasty has seen a lot of cast members coming and going over its past two seasons and it looks as if Season 3 will continue this trend. Cristal Jennings, who was previously played by Ana Brenda Contreras, has been recast in the new season, with Daniella Alonso set to play her.
Contreras' exit comes following the departures of Nathalie Kelley, Nicolette Sheridan and James Mackay from The CW series' main cast over the past two years for a variety of reasons.
Why has Cristal Jennings been recast on Dynasty?
In July 2019, Dynasty showrunner Josh Reims told TVLine: "Unfortunately, Ana Brenda Contreras will not be returning for the third season of Dynasty due to personal reasons. We'd like to thank her for her contributions to the show and wish her all the best. We're excited to welcome Daniella Alonso who will step into the role of Cristal."
What those "personal reasons" were was not revealed by The CW, though the actress told People Spain in August it was because of her health.
Translated into English, Contreras said: "It was a decision I made with the producers and it took a lot of work. I had been carrying a heavy workload, stress and personal things that made my stay in Atlanta very difficult and had an impact on my health. I'm taking with me the nicest things from my character and my cast mates. I am very grateful to CW and we are on the best terms. In fact, I keep in touch with the creatives and I don't doubt that we will work together again."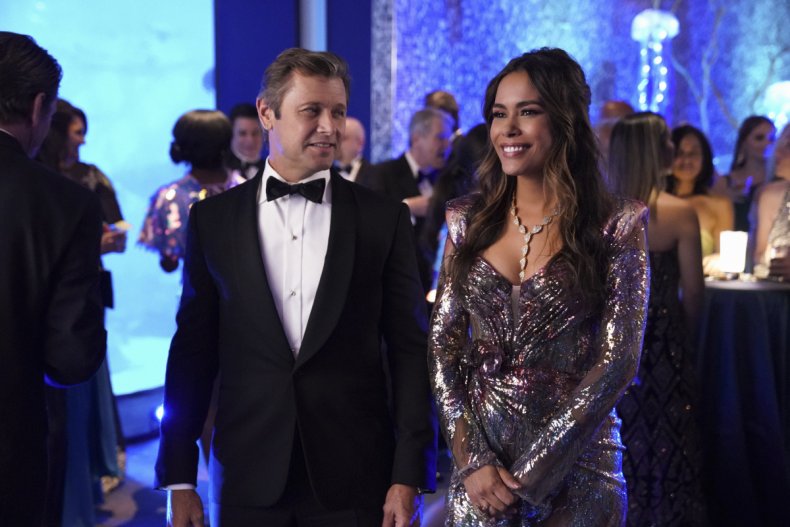 The CW's statement mirrored the one released when Nicolette Sheridan exited the show back in February, which read: "Nicolette Sheridan will be leaving Dynasty in order to focus on some personal family responsibilities. She was a valuable asset to the show and we wish her continued success in the future."
At the Television Critics Association summer press tour, Reims told reporters that this was coincidental, saying, "There [are] coincidences that happen along those lines," with Sheridan leaving the show to spend more time with her terminally ill mother.
Reims said of Contreras departure: "She has a personal issue that we had no control over, so we recast her with Daniella Alonso. There's no dirt to be found." He added in another TVLine interview: "Of course, we didn't want Ana Brenda to leave, but that's the situation."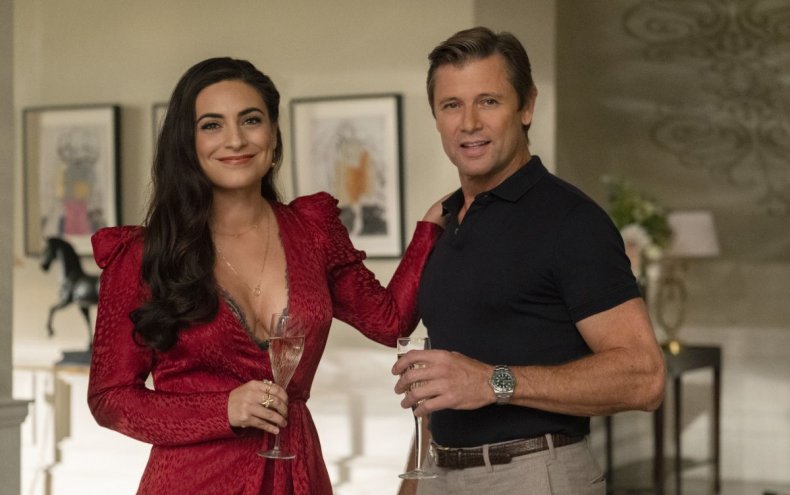 Alonso will take over as Cristal from Dynasty Season 3, Episode 1, due to air on Friday, October 11 on The CW. She is the third of the show's Cristals, following Contreras and Nathalie Kelley, who played the original Cristal. Kelly's Cristal, who turned out to be an impostor, died in a fire in the Season 1 finale after Kelley left the show. Why Kelley left has not been fully revealed, but the actress did tell E! News after her departure, "I've got my life back."
As for what we can expect from Alonso's first appearance, Reims told TVLine: "I had to stop myself. I put in at least three jokes that sort of referenced the third time being the charm. Eventually, I was like, 'I cannot write a joke for every scene she's in. It's out of control now.'"
Dynasty Season 3 starts October 11 on The CW.