Dynasty Season 3 is about to hit the courtroom for "The Sensational Blake Carrington Trial," which airs on The CW on Friday, December 6.
The trial will see all of the Carringtons drawn into the troubles of the family patriarch (played by Grant Show). And by that, we mean all the Carringtons, including Alexis, with Elaine Hendrix making her debut in the midseason finale.
While Blake is struggling with his legal issues, Liam Ridley (Adam Huber) is still trying to support Fallon (Elizabeth Gillies) while still struggling with his amnesia. Newsweek spoke to Huber in the lead-up to the Season 3 midseason finale airing to get an idea of what we can expect from "The Sensational Blake Carrington Trial" and the rest of the season.
Newsweek: What can fans expect in the midseason finale?
Adam Huber: That courtroom got hot! When we were in that courtroom we were like 'wow this is really depressing and I'd hate to sit in court all day and actually do this.' But the trial is fun, you don't really know which way it is going to go, and then there's a new character which everyone already knows. Alexis Carrington is now played by Elaine Hendrix who was in Parent Trap and Sex & Drugs & Rock 'n Roll with Liz [Gillies].
She comes into the picture and so it's a lot of fun. I think we're in it for like, two or three episodes. There's not just one episode of the trial, it's like a two or three episode thing.
What does Elaine bring to the role that is different from Nicollette Sheridan?
She's just so good at playing that character. She was so good in The Parent Trap, I've seen it so many times. It's so funny because she's so not that, she's so sweet. She's such a sweetheart, like in real life. She brings a new energy to it, she's excited to bring this character to life and to make it her own and not go off what Nicolette did or what the actors did on the original.
I haven't really had any scenes with her, but I'm gonna have one here coming up.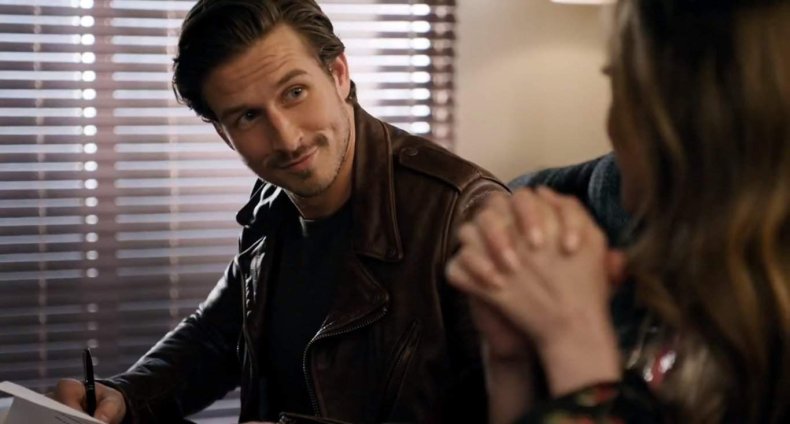 Last time we saw Liam on Dynasty, he was backsliding into his amnesia. Is this something that's going to continue?
I don't start forgetting Fallon or anything. If anything, I start to move more in the direction of starting to remember everything. Kind of like what happened with Adam. I start to remember that day, and who hit me over the head with a flower pot.
And what big twists do we have coming up for Liam?
Episode 13. Before that, Liam starts to remember what happened between him and Adam Carrington, but we don't really go into that. Then episode 13 is a big episode for Liam. Massive. Something's gonna come up you know, whenever everything starts going great and everything looks like he and Fallon and going to take their relationship to the next level, something happens at the very end that will make you go, 'boy, what's gonna happen now?!' I can't tell you what it is, but is it coming up.
There's a lot of stuff coming up. I think in episode 8 or 9 when i start to realise what happened between me and Adam, that's a lot of fun, as is the last episode we shot, episode 12.
Does that mean we can expect a confrontation between Adam and Liam? That should be interest seeing that Liam has amnesia and Adam is currently blind...
Both of those things are going to meet each other, Adam being blind and me remembering stuff, it comes together at one time, it should be in the next episode or the following episode.
It's Adam Carrington; he's always got something up his sleeve, so the confrontation does not resolve anything between me and him, they're just not really around each other. So I think that in a little bit we're going to be butting heads a little bit more.
What about Liam's mom? Will we see more from her this season?
Yeah. We haven't seen her in a while, but I've talked to the writers and I know she's coming back for the second half of the third season.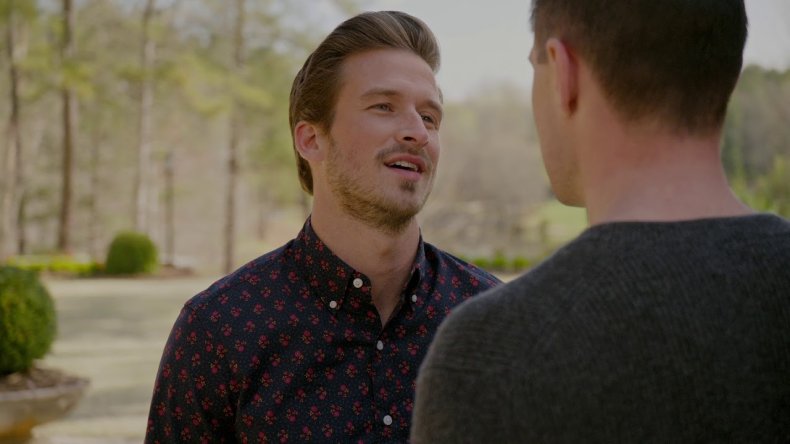 Will things between and Fallon settle down in the coming episodes?
You can never be too happy or too sad for too long on this show, but the relationship starts to get a lot better between me and Fallon, it goes to a very good place and now in episode 13, which we're shooting right things are gonna happen.
It's always going to be kind of a rocky road for those two, though, and in this TV show it's never going to be rainbows and balloons, there are gonna be things that try to complicate their relationship.
In episode 6 we met a scheming ex boyfriend of Fallon. Could he be one of those complications?
He's definitely up to no good.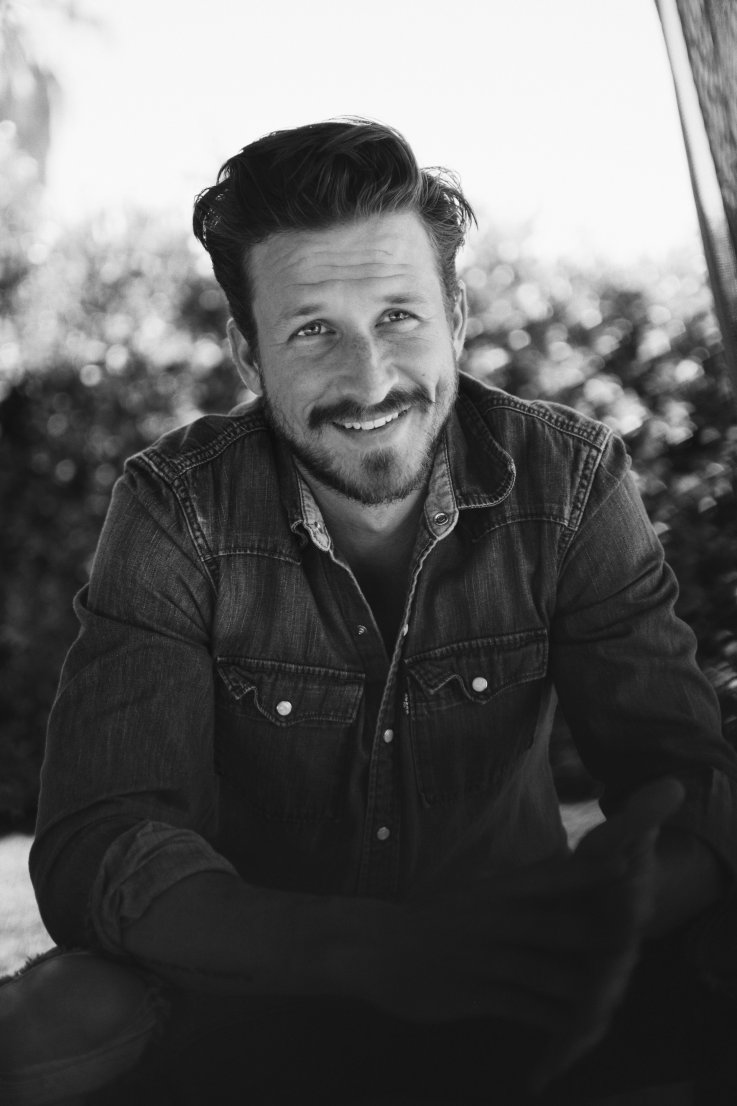 "Dynasty" actor Adam Huber, photographed by Rhett Wellington.
Rhett Wellington
Do you think that Fallon and Liam will end up together at the end of Dynasty?
I think so. They're cut from the same cloth. I think they truly understand and get each other, and make each other happy. Liam is the voice of reason because he's taken a step away from his crazy family to try to be a normal person, and he's trying to teach Fallon that you don't have to do this crazy stuff, just be truthful to people, be a good person, Don't lie don't cheat don't steal. Though it's Dynasty, so that's always gonna happen. But they really are soulmates, so I'm hoping that's what the writers think.
Dynasty is a show full of big twists. How do you stop yourself from accidentally spoiling things in interviews?
Because a lot of the time, we [the cast] don't even know where it's gonna go. We've got an outline for the season, but they keep it a little secret.They don't really tell us too much. We're shooting one episode while [the writers] are finishing the last touches on the next episode that we're gonna shoot.
Dynasty has had a lot of cast changes recently. Do you think the cast is pretty stable now?
Obviously, this is outside of my control, but everybody always gets along, and people always have things going on in their lives, but I think we're pretty strong right now.
The Dynasty Season 3 midseason finale airs Friday, December 6 on The CW.